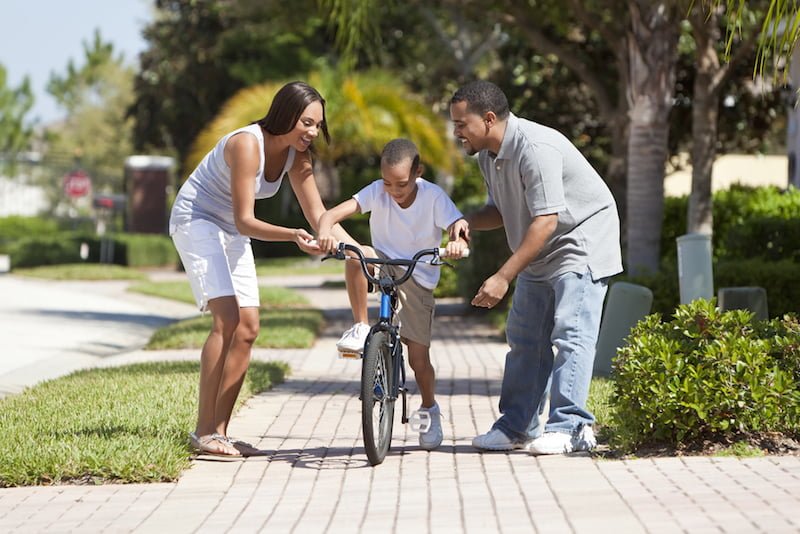 A recent study from Wallethub took an extremely in-depth look at the 50 states and the District of Columbia based on 40 key indicators of family-friendliness. They graded each state in five, equally weighted areas:
Family fun
Health and safety
Education and child care
General affordability
Socioeconomics
Each state was assigned a 1-100 score (100 being the most favorable conditions to raise a family) for each of the five categories then ranked from best to worst.
Here's a quick look at the top 10 best and worst states for raising a family.
Best States for Families
North Dakota
New Hampshire
Vermont
Minnesota
Nebraska
Massachusetts
New Jersey
Iowa
Connecticut
South Dakota
Worst States for Families
Alabama
West Virginia
Georgia
Arizona
Alaska
Nevada
Louisiana
District of Columbia
Mississippi
New Mexico
A Deeper Look at the Top 3 States
North Dakota had the highest overall score of 65.81, and finished in the top ten of every category except family fun, in which the state ranked 13th. It placed second in the socioeconomic category, meaning that they had high instances of job opportunities and job security, and low instances of things like unemployment, divorce, and families living below the poverty line. They also ranked second as far as affordable housing and had the fifth highest median family salary. If career and financial security are a top priority for you and your family, North Dakota is the place to be.
A few other reasons to consider North Dakota: their healthy economy is due in part to the fact that they are one of the country's leading suppliers of barley, pinto beans, and flaxseed. For you, this means that North Dakota is sprawling with nutrient-rich farmland and is situated in an area that can support the growth of a wide variety of produce. If sustaining your family with a homestead that produces organic, heirloom produce is a dream of yours, North Dakota is the perfect place to bring that to fruition.
New Hampshire is ranked second, barely finishing below North Dakota with a total score of 65.59. They came out in the top ten of every category besides affordability, where they came out 12th. They were just behind North Dakota in socioeconomics, ranking third. They ranked seventh in health and safety and education and childcare, and came in eighth on the family fun scale, which means they are just a generally well-rounded state that will afford your family a safe, affordable, high-quality upbringing. A few more impressive statistics: New Hampshire has the lowest percentage of families living below the poverty line in the entire US, and they have the fourth lowest violent crime rate and the second lowest infant mortality rate.
While it's apparent New Hampshire is just an overall great place to grow up, there are also several reasons it's a great state for green families. It's one of the few states with lax restrictions on raw milk, they have stellar hunting and fishing opportunities for those who'd rather feed their family non-farmed meat, and they have a diverse agricultural market that ranks #5 in Stroll's Locavore Index. It's also one of the best states for those who don't like the government all up in their family's business: New Hampshire rejected the federal national identification card program (Real ID,) they banned the use of license plate scanners by law enforcement, their constitution expressly protects citizens' rights to revolution and they have a large and active civil disobedience community, as well as a large homeschooling community that faces fewer restrictions and has more freedom than most states allow.
Vermont comes in third with a total score of 65.22. They came in 35th on the family fun scale, and 15th and sixteenth on the affordability and socioeconomic scales, respectively, but they were saved by their outstanding rankings in Health and Safety and Education and childcare. They came in number one for the former, and number two for the latter. They have the lowest violent crime rate per capita of the entire country, which boosted their safety ratings. They also have diverse options for family medical care and welcome all types of alternative and homeopathic medicine. Vermont's own state healthcare reform was ahead of the ACA curve, which already benefitted families in many ways, despite its flaws.
On top of their affordable and varying healthcare options, Vermont also ranks top in the nation for things like affordable childcare, high quality education with a diverse array of options, and stellar maternity and family medical leave policies. As to how Trump administration policies might affect the health, childcare, and education fronts, expert Nicholas H. Wolfinger, a sociology professor at the University of Utah, has an optimistic outlook. For now, you can consider Vermont a safe and supportive environment for raising a family. A few Vermont bonuses include a thriving farmer's market scene, some of the most progressive GMO labeling laws in the country, a ban on roadside advertising, and a distaste for corporate America (their capital city doesn't have a single McDonald's restaurant, and they didn't get their first Wal-Mart until 1996. Today, the state only has five total.) Don't forget that Vermont was ranked the number one "greenest state" in the country!
A Deeper Look at the Bottom 3 States
The District of Columbia, while not a state, comes in 49th, with an overall score of 41.13. They rank absolutely last in the nation for socioeconomics, and third to last in the health and safety ranking. They have both the most expensive housing and the highest cost of childcare of all 51 states, and also have the highest violent crime rate per capita in the entire country. All of these numbers are quite staggering, and make for a very unaffordable and unstable place for kids to grow up. They also have some of the worst traffic and commute times in the country (I can speak to this from personal experience: driving in that city was more frustrating than anywhere else I've ever been.) Another worrying stat is that Washington D.C. is situated in an area that is seeing sea levels rising faster than any other coastal region.
They do have a few saving graces, though. Their traffic issues aside, D.C. is taking huge strides to become more bike friendly, with bicyclist safety and infrastructure being a huge priority. They also offer some of the most prestigious education in the country, both on the primary and collegiate levels, with 27 area universities ranking for best graduate school programs. Remember, though, that this prestige comes with a hefty price tag.
Mississippi comes in 49th, scoring 39.85. They rank second to last in both the family fun and affordability categories, and they rank fourth from last in socioeconomics. They also have the highest percentage of families living below the poverty line of all 51 states, and the second highest infant mortality rate. Mississippi also has a very large wealth gap, with their income inequality being among the nation's worst.
However, Mississippi does have some great qualities, including pleasant weather year-round, a thriving and well-fostered historical scene, a delightful lack of traffic, and a very low cost of living. However, the high instances of poverty do raise the average cost of living when it's added into this factoring. One of the best things about Mississippi (besides the southern hospitality) is the amazing comfort food that can be found throughout the state, most of which was likely grown on a family farm.
New Mexico is at the very bottom of the list, with a total score of 38.58. They rank very last in affordability, and second to last in both the socioeconomic and education and childcare categories. They have the second highest percentage of families living below the poverty level, and the fourth highest violent crime rate per capita. The state of New Mexico is mostly comprised of rural communities, and these rural areas don't have the greatest outlook as far as health statistics are concerned.
While New Mexico may be considered an expensive and dangerous place to live, things are looking up. They ranked 18th on the family fun scale, which means they actual have a decent amount of culture going on.
There are plenty of upsides, though. New Mexico's diverse landscapes make it a great place for outdoorsy families, though. The state has snowy mountain ranges, lush pine forests, and sandy deserts all within a couple of hours of each other. There's also a number of mineral-rich natural hot springs to relax in (which are one of the best ways to naturally relieve pain, sore muscles, and stress) and their kitschy culture is unlike that in any other state.
There you have it: the best and worst states to raise a family. While there's a great deal of information to consider, it's important to remember that every family is different, and each will thrive in different environments.
Save
AJ is a personal chef, nutritional consultant, and freelance writer who enjoys romping around the Pacific Northwest in her free time.
Latest posts by AJ Earley (see all)