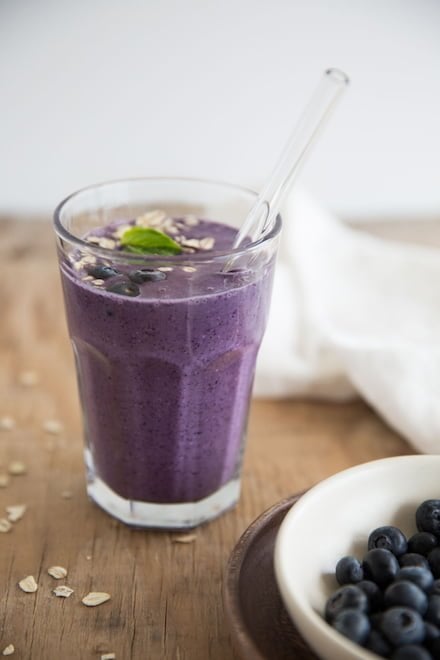 It's easy to get stuck in a rut at breakfast, one of the busiest times of day in most households, especially with young ones running under foot.
Smoothies are our go-to and even then we tend to put the same old things in it day in and day out.
Even smoothies deserve a makeover!
This one is sweet enough for children to gobble up and yet contains a great balance of unrefined carbohydrates, healthy fats and good protein to actually keep you feeling totally satisfied long after breakfast is over.
And, of course, it's super easy to take on the run!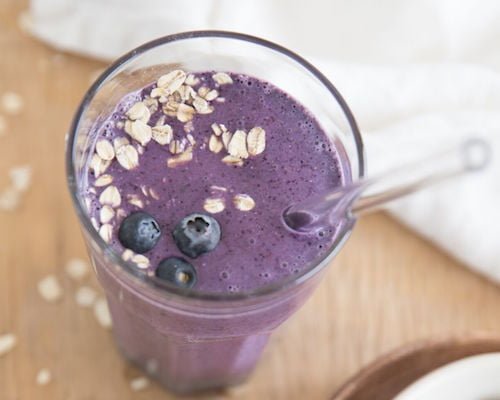 Blueberry Oat Breakfast Smoothie
2016-06-19 20:15:36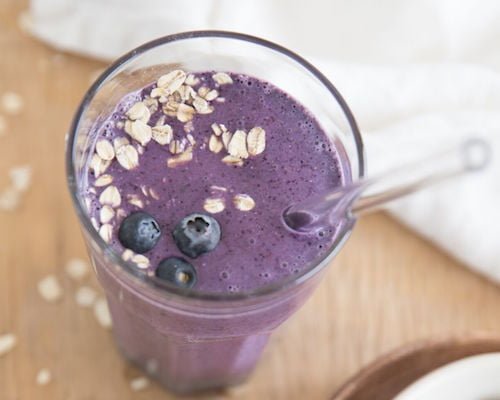 Ingredients
1 cup blueberries, fresh or frozen
1 frozen banana
1 Tbsp. tahini, almond butter, or other nut butter
1/2 cup rolled oats
1 handful of greens (spinach and kale are good choices)water or milk of choice to thin, as needed
Instructions
Put all ingredients in a blender and blend on high until smooth and creamy.
Enjoy immediately.
Green Child Magazine http://www.greenchildmagazine.com/

Kylah is a mother, writer, photographer, recipe developer, health coach and Holistic Nutrition Therapist (candidate). She helps families slow down and gather around the table to share simple, healthy and delicious meals and meaningful moments together. Visit Kylah's website for more recipes, tips, tricks and techniques for cultivating gratitude, rhythm and a well nourished family one meal at a time.

Latest posts by Kylah Dobson (see all)