This smoothie bowl will turn your normal day into an enchanted day. No matter if you eat it during summer or give it a try during winter, this smoothie will animate body and soul and give you the perfect start into your day! It's full of important nutrients and is a great energy source to enchant your morning into a summer dream.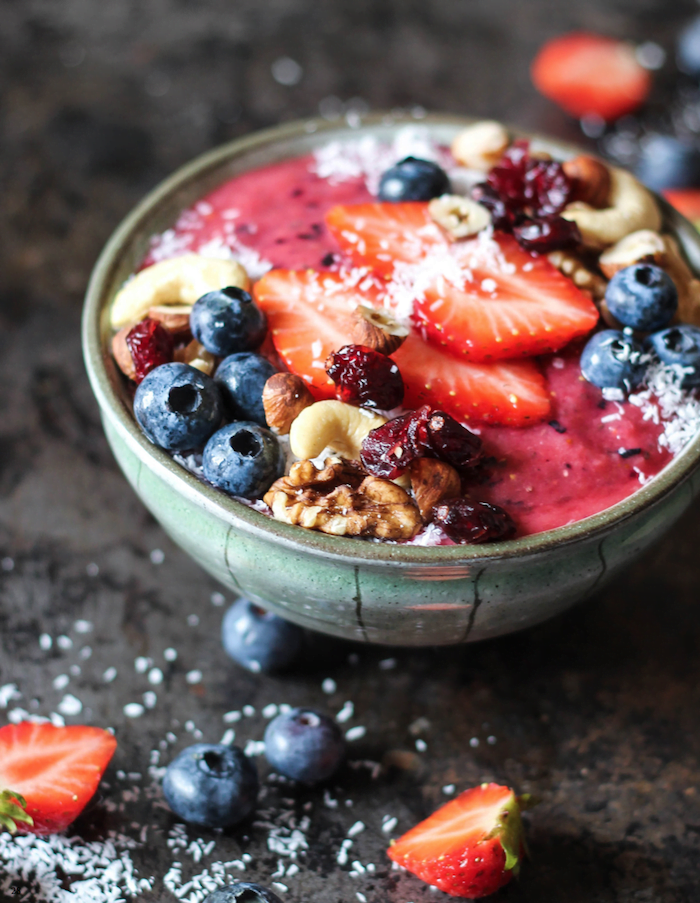 Berry Enchanted Summer Dream Smoothie Bowl
2017-06-27 21:37:17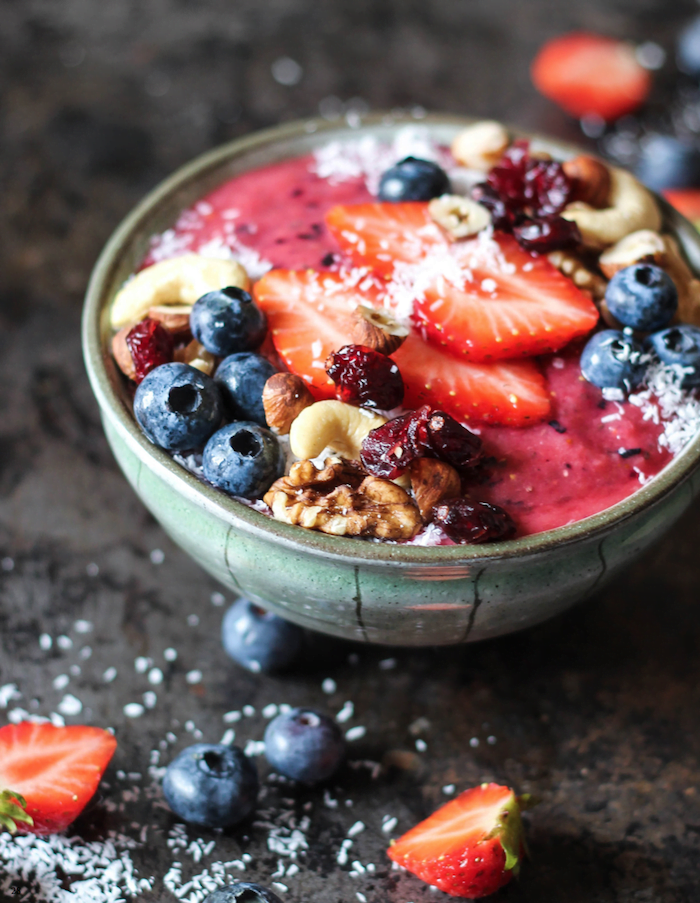 Bowl Ingredients
• 1 banana, peeled
• 1 apple, peeled and cored
• 3⁄4 cup frozen strawberries
• 1⁄2 cup frozen raspberries
• 1⁄2 cup frozen blueberries
• 1 date, pitted
• 1 Tbsp chia seeds
• 1 Tbsp agave syrup
• 1 tsp flaxseed oil
Toppings
• 1 Tbsp ground coconut
• 1 tsp dried, sweetened cranberries
• 2 Tbsp blueberries
• 1 strawberry, sliced
• 1⁄4 cup mixed nuts
Instructions
Combine all smoothie bowl ingredients in a blender jar and blend until smooth and no chunks remain.
Pour into a bowl and add toppings.
Green Child Magazine http://www.greenchildmagazine.com/
Carissa Bonham, once dubbed "The Green Martha Stewart," believes that healthy food should be both beautiful and delicious. She launched her popular website, Creative Green Living, in 2013 to help parents make healthy choices that actually work for real-life families. A Northwest girl at heart, Carissa lives in Oregon with a house full of boys and a yard full of chickens.
Latest posts by Carissa Berg Bonham (see all)