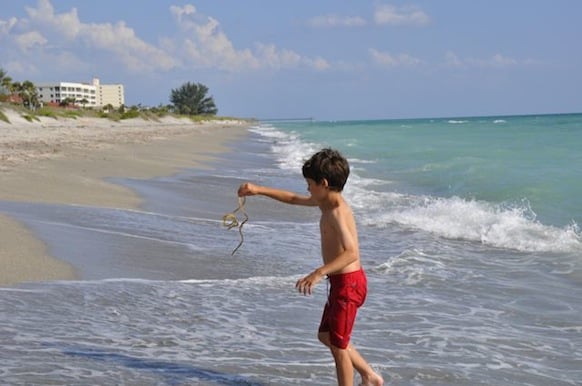 By Lori Alper 
Summer is the official kick-off for family road trips, travel and family fun. Traveling with you kids is a great opportunity to introduce them to the world beyond their backdoor.
Traveling is also a chance to show your children that being on the road doesn't have to mean letting go of all the green and eco-friendly choices we work so hard to achieve during our day-to-day life. Admittedly, it's not always easy to travel with minimal eco-impact, but being green while traveling is very doable.
Here are a few tips to help you reduce your impact on the environment when traveling with your kids:
Find Non-Stop Flights. Booking nonstop flights whenever possible will cut back on carbon emissions. A significant percentage of a plane's carbon emissions come from takeoff and landing. If the closest local airport doesn't have nonstop flights to a specific location check in with other local airports to see if nonstop flights are available. You might have to drive a bit further, but saving on carbon emissions makes it worthwhile.
Pack Healthy Snacks from Home.  Whether you're flying, driving or taking the train, it's easy when traveling to pull into convenience stores or fast food restaurants for a quick hunger fix. To avoid the temptation plan ahead and pack healthy snacks from home. My kids love to help plan the snacks. I give each of them their own reusable snack bags and let them create their own snacks for the trip. Our favorite snack for the road is trail mix.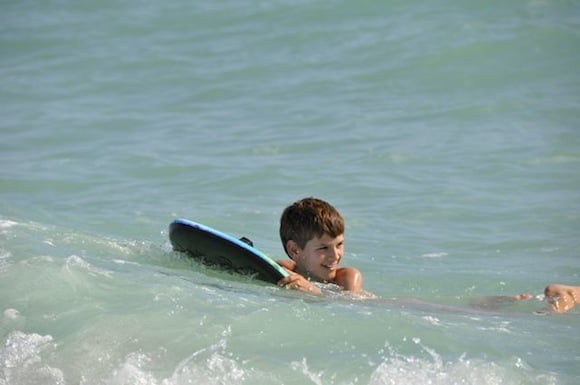 Bring Reusable Water Bottles. Reusable water bottles are easy to bring along wherever your travels make take you. Keep them full in the car and you won't need to stop for plastic, single-use bottles. At the airport keep your reusable bottles empty until you've passed through security. Fill them up on the other side of the security check point. Single use plastic water bottles create unnecessary waste that's clogging our overflowing landfills and the plastic can be harmful to your health.
Shop Locally. Show your support for the community you are visiting by eating locally and frequenting the local shops. Look for farmer's markets and restaurants that showcase local products. Locally products don't have to travel far to reach you so the carbon emissions are much less than products that are imported. Use Greenmap.org to download local maps to help find the best green living resources in your area.
Public Transportation, Walk or Bike. Once you arrive at your destination use your legs or rent a bike to see the sights. Using public transportation, walking or biking will keep your carbon footprint to a minimum. There's no better way to tire those little ones out and guarantee a good night's sleep for al.
Stay in an Eco-Friendly Hotel. Many hotels throughout the world are focusing their efforts on becoming 'green' hotels with sustainable practices. Take the time before you book a hotel room to do a little research and verify that your hotel is among the eco-friendly. Check in with a hotel rating site like Eco Hotels of the World which is a free online guide created to showcase the most environmentally-friendly hotels in the world.
Turn off the Lights, Turn Off the AC. Save energy by remembering to turn off the hotel room lights when you head out for the day. Open up a few windows and turn off the air conditioner (provided the outside temperature isn't too hot) and turn off the television. Involve your children and have them help keep their good, green habits from home in place while traveling.  
Take Advantage of the Linen Reuse Program. Many hotels have programs in place where you can opt out of the daily sheet and towel service. I don't change my towels and sheets every day at home so why would I need that service on vacation? What a simple way to conserve water and energy. Encourage your children to hang their towels after use so they can be reused the following day.
Cut Back on the Showers. Sometimes vacation can mean more than one shower each day-once in the morning and again after getting out of the pool. Create awareness around the number of showers and the length of showers. Try to cut back to conserve water and energy. If your kids are small have them bathe together!
Bring Your Reusable Bags. Pack your reusable bags in your suitcase so they are ready to head to the store, farmers market or beach with you. What a simple way to avoid plastic bags and make a big difference.
Each tip is a small, simple way to make a big impact on the environment and teach your kids the value of green travel.  Happy travels!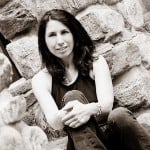 Lori Popkewitz Alperis the founder and editor-in-chief of Groovy Green Livin, a site dedicated to sharing simple green living tips and current information on sustainable living with individuals, families, schools and businesses. Lori uses Groovy Green Livin as a platform to create awareness, dialog and debate surrounding advocacy for healthy environments without harmful chemicals.