As a life long New Englander I have grown accustomed to the dreary and cold Winter season. I made a sport of not so quietly pining and longing for the warmth of Spring. I would remain cozy and bundled up in my home for days without stepping a foot into the bone chilling Vermont cold. Sometimes my job put a damper on those plans but it was fun while it lasted.
I am now a happy mother of a two year old son and one year old daughter and they don't like to be cooped up indoors listening to my caterwauling about the frigid weather. Spring in the Northeast is beautiful but the weather is unpredictable. Temperatures vary wildly and it can be difficult to spend time outside with young children if mercury dips.
I made a New Year's resolution to spend more time outdoors with my kids. In order to keep my promise I've had to find some creative ways to keep my kids entertained outside during the chillier days.
I am not by nature an outdoorsy person but as a natural parent I make an effort to use our time outdoors as a teaching tool. My children are very young so the theme of our time outdoors is usually observation and child led learning.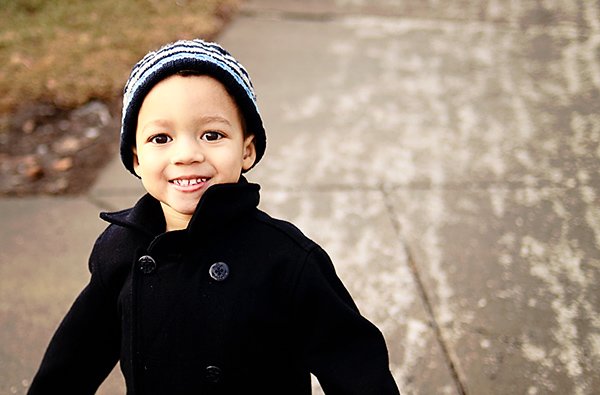 My oldest son loves to collect pine cones and watch squirrels. He invents stories about the squirrels he sees and imagines the creative things they are doing with their acorns. I guide him with conversation and we discuss everything we encounter. I enjoy watching him process new information and it takes my mind off the sometimes not so pleasant weather. My one year follows along repeating the new words she has learned. She loves pointing to trees and tossing pine cones at her brother.
We recently made a bird feeder using peanut butter, shortening, pine cones, bird seed, and string. My kids loved setting up their supplies on a picnic table and making a mess with the pine cones and peanut butter. After we finished we picked the perfect bush outside our kitchen window for the bird feeder. My son enjoys standing on his stool and looking out our window each morning to watch the birds eat their breakfast. It is a wonderful way to start the day and we are learning how to identify different bird species together.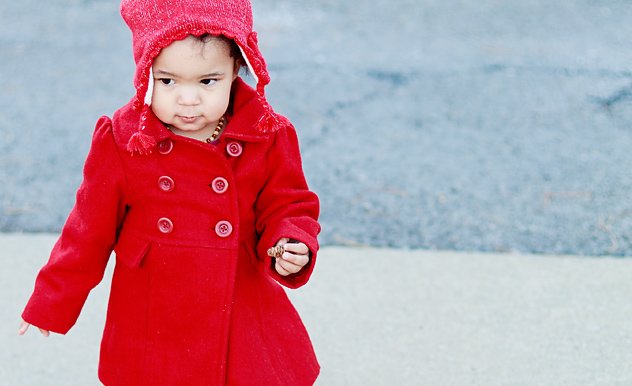 Forcing myself to spend more time outdoors for my children's sake has been an eye opening experience. Almost everything seems easier after the kids and I have spent some time in the sunshine. We have fun learning and exploring together and the kids are exhausted by bed time. I enjoy the challenge of finding creative ways to keep the kids entertained outdoors and look forward to many more days spent exploring nature with my children this Spring.