Get to know the eco-savvy contributors that make Green Child Magazine the resource you trust when it comes to organic living and natural parenting.
Here are the experts, activists, and leaders who helped make the Holiday 2012 issue of Green Child Magazine possible.
Katherine Scoleri is the editor, writer and mom behind SafeMama.com, a website she started in 2007 to help other parents get a handle on finding safer products for their families without spending too much time online. When Katherine isn't writing or quietly researching, she is raising two little boys or running. 
A chiropractor-turned-green life consultant and eco handmade crafter, Karen Lee educates people on healthy living, both physically and mentally… and most importantly, on how environmental factors affect their health.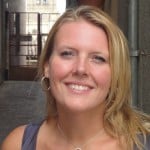 The Gift of Positive Self Esteem: Encouraging Your ADHD Child
Founder of ShambalaKids, Mellisa Dormoy is on a mission to teach self esteem, stress management and goal attainment to children everywhere. She is a raw food enthusiast, loves everything French (especially her husband) getting her hands dirty in the garden, homeschooling her two sons and meditation.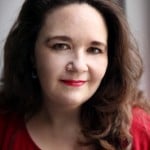 Keeping the Holidays Simple but Meaningful
Deborah Long is a Senior Editor at Grandparents.com.  Her best advice from a grandparent? "Books are your friends! They can take you places you couldn't get to any other way and introduce you to people you couldn't otherwise meet, so treat them with respect!"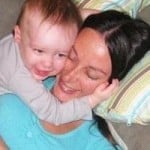 Cultivating a Family Tradition for the New Year
A natural mother of two, Charise Rohm Nulsen blogs at I Thought I Knew Mama – a window into the adventures of stay at home mamahood, natural parenting, and green and healthy living. She is also a regular contributor at Natural Parents Network.  She loves living her dream life… spending her days mothering and writing.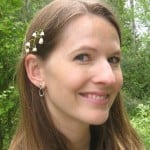 Avoiding the Eczema Winter Blues
Jennifer Roberge is a work-at-home mother of two children with eczema.  She blogs about her family's battles with these health conditions at Itchy Little World. Jennifer is the founder of The Eczema Company, which offers specialty clothing and natural, non-toxic skin care for eczema.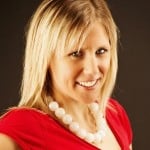 Chocolate Mini Mint Cookie Recipe
A self-described "vegan tree hugger, Stephanie Moram's goal is to make a difference on this planet. You can find Stephanie collecting trash on the streets or along the water, creating raw treats in the kitchen or simply making a difference at her site, Good Girl Gone Green.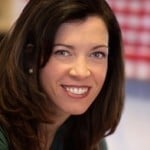 What's in Season & Nutritional Nuggets
A regular columnist for Green Child, Louise Goldberg is a registered dietician, specializing in maternal, child, and family nutrition. A board certified pediatric nutrition specialist, Louise practices at An Apple A Day Nutrition.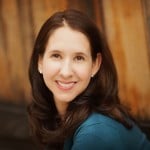 Managing Your Child's Holiday Gift Expectations
Sandy Kreps is a writer, graphic designer/art director, and mom to two little boys. Through her Modern Simplicity blog, she is committed to teaching others about choosing a greener, simpler lifestyle.  She has been writing, teaching and speaking on green living and simplicity subjects since 2007. 
Hana Haatainen Caye, aka The Green Grandma, is a wife, mother, and grandmother who shares her passion for common sense green and healthy living.  Based on the most popular feature of her blog, Hana's book, Vinegar Fridays, was released last year. 
Good for Goodness' Sake: Give Back this Holiday
As the Executive Editor of Green Child Magazine and with her passion for making holidays meaningful and sustainable, Amity Hook-Sopko loves the chance to write about charitable gift giving.