I love April. I love the fresh smell of emerging plants, the warmer (but still cool) temperatures, and all of the hope that arrives in the form of new life. In April, I anticipate the summer months and all of the fun that will be had.
With the arrival of each child (we have four!!), we've made slight changes to our routine, trying to maintain some resemblance of the passion we have for the outdoors by continuing to include our children in the activities that we love. I'm thrilled to now have one more way to make going on day hikes, camping trips, everywhere really, simpler. Miles Outside Organic is an awesome solution and I think you're going to be just as excited as I was to to discover it.
Miles Outside Organic dehydrated baby food was developed by a couple looking for a way to continue to pursue their passion for the outdoors once their son was born. Made with wholesome and organic ingredients, Miles Outside is simple, delicious, and comes in handy 1oz. portions – making them light to carry. To prepare, stir the dehydrated food with filtered water, breast milk or formula for 30 seconds and it's ready.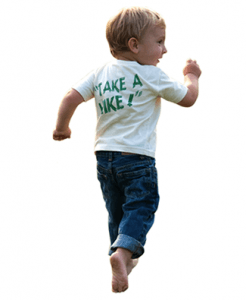 I am a fan of this product because it fills a huge need, allowing moms to feel more comfortable traveling while continuing to maintain the same healthy diet away from home. So many parents feel paralyzed once they have children. They discontinue pursuing their own activities and hobby's because admittedly, it can be overwhelming to try and figure out diapering, sleeping, eating, etc., while maintaining the same lifestyle with young children. Miles Outside Organic is a great reason to get out on the trails this summer!
Fill out the rafflecopter below for your chance to win a sleeve of  baby food packages from Miles Outside Organic.