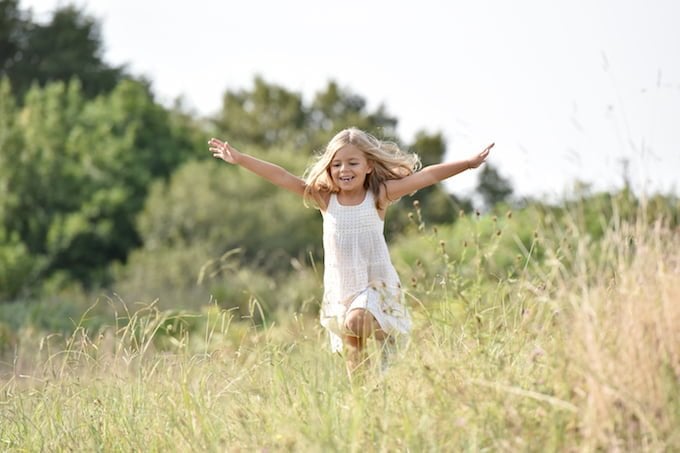 For many years, the parenting climate has been all about more. More expert advice, more gear, more competition, more fears about safety, and more choices to make about education, nutrition, and even entertainment.
The result?
Overwhelmed, confused parents and over-scheduled, over-parented kids. Fifteen minutes of decision-making here and there may not sound like much, but all the time and attention lost managing the barrage of choices thrown at you each day, each month…it adds up fast. More than that, the mental clutter that results casts a shadow over everything. In their book Minimalist Parenting, Christine Koh and Asha Dornfest offered a fresh approach to navigating the conflicting background noise.
Why Try Minimalist Parenting?
Over-parenting is not only exhausting for you, it stifles your child's creativity. New studies are showing how the tiger parenting phenomenon could even lead to some long-term mental health issues. "Children raised by authoritarian parents are showing maladaptive outcomes, such as depression, anxiety and poor social skills," said Qing Zhou, an assistant professor of psychology at UC Berkeley who heads the campus's Culture and Family Laboratory.
Studies show 75% of parents are too busy to read to their children at night, shares Joshua Becker, author of The More of Less: Finding the Life You Want Under Everything You Own. There is a rising number of children being placed in day cares and after-school activities. Americans are having a hard time finding opportunity for vacations these days. 33% of Americans are living with extreme stress daily. And nearly 50% of Americans say they regularly lie awake at night because of stress. This is a problem. We have become too busy.
What if you weren't consumed by this excess? What if your kids had plenty of time and breathing space and felt empowered to make their own choices?
When you simplify your child's world, you help her become aware of the present moment and you give her the space to let her imagination blossom. It doesn't mean you let her wander the forest unsupervised, but with some freedom from excessive scheduling, stuff, and "tiger parents," your child has a chance to truly flourish.
Give Your Child the Chance to Just Be
Quiet time is good for personal growth and self-reflection. That could mean some quiet time playing alone, or even letting them color while you work around the house. Allowing your child to choose his own adventure can inspire him to be a leader (at least in her own life). It might sound a bit nuts, but let him move forward on his own, and learn from himself. Many parents labor under the illusion that more equals safer when it comes to their kids' future security. With all the pressure to give our kids a leg up on a successful adulthood, it's easy to lose sight of the important fact that we're all on the same team.
Allow Your Child to Make Decisions
Laying off the constant control of your child's life doesn't mean letting them eat ice cream and watch television for days on end. It means giving them more free play time and letting them pick what sort of activities they want to do. Is a full schedule of ballet, karate, swim lessons, and Mandarin really what she wants? Letting her choose will help develop her executive functions. Plus it means a little less worry and fewer back-and-forth from activities for you. This doesn't mean your children should do no activities, but there should be a reprieve from constant activities, and more of a focus on what they want to do.
Don't Beco

me the Czar of Pla

ytime
Drawing, playing with dolls, building lego spaceships and skyscrapers are all great ways for your child to relax, let out his emotions, and expand his imagination. When you dictate what happens in playtime, you're undermining your child's independence and ability to think for himself (and entertain himself). Even if your older child chooses something you don't think is an effective use of his time, know that free-play can improve their IQ and give them more academic success.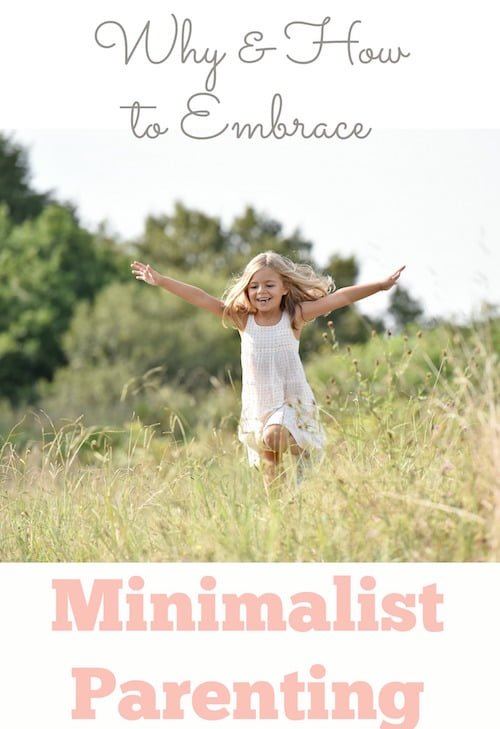 And be sure to play areas uncluttered by rotating the toys in and out. When too many toys are introduced into a child's life, his attention span can suffer. A child will rarely learn to fully appreciate the toy in front of him when there are countless options still remaining on the shelves.
Keep Your Home Free of Excessive Stuff
Your child's bedroom is her own little space in the house. While it's important to convert the shared areas into minimally furnished spaces for your own mental health, helping your little ones clear out their own space (Feng Shui) can help them see the benefits as well.
Decluttering can be an ongoing process for many of us. There are many theories and systems for decluttering, find the one that works for you and get started. Things you're not actively using but feel like you'll need later can mess up your minimalist vibes. But if you designate a space for everything, you can stay organized without giving up some of the things you worry about having to replace. That means labelling boxes, setting up shelves in the garage, or building a storage spot that blends in with your garden. If you have to keep something (humidifiers for the winter, kitchen appliances you only use once a month, maternity clothes if you're planning another pregnancy) putting those items away in a neat, designated place so you don't have to repurchase items you don't use all the time.
Consider creating some tech-free spaces in your home. Take some time to think about the main areas of your home in which you spend the majority of your time and aim to create either a completely tech-free room, or at the very least a tech-free area in these spaces.
Make The Details Count
For some people, minimalism is the absence of unnecessary items, for others it could be the beautiful pristine white walled, hard wood floored aesthetic ideal. That world isn't always a reality with kids. Take a page from your parenting technique and let it be. Getting rid of (or storing away) your excessive possessions doesn't mean living in a prison cell. Color and texture can be added without bringing in tons of stuff. Using focal walls, framing, and working with your favorite color palette are all great ways to maintain a bright, fun environment in your child's room while saving them from drowning in stuff. Shelving or storage is also really important. Their toys and treasures should all have an easy put-away spot that they belong, toy baskets are useful for stuffed animals and action figures, and tubs are wonderful for building blocks and legos.
Transitioning to a more minimalist style of parenting will require a little thought and intentionality. But your efforts will certainly result in your family learning to value who they are more than what they have.
Mary Grace is a freelance writer from Boise who enjoys skiing, animals, and healthy living.
Latest posts by Mary Grace (see all)