Green Child contributor Sara Chana, IBCLC, RH (AHG) shares her knowledge and common sense perspective when it comes to getting pregnant naturally.
Mention that you're having trouble getting pregnant, and suddenly everyone has advice. Friends and family, with the best intentions, are suddenly fertility specialists. Their advice leaves you nodding politely through countless stories of so-and-so and their technological interventions to Great Aunt Martha's stash of old wives tales.
If you're looking to go the natural route for increasing fertility, there are some in-between options to consider.  Here are a few low-tech, low-myth methods many couples have used to become parents.
Mayan Abdominal Massage for Fertility
Can a massage actually help a woman to become pregnant?  The answer appears to be yes.
Mayan abdominal massage focuses on the positioning of the uterus, with the philosophy that if the uterus is misaligned, a woman can have trouble conceiving.  Symptoms of a displaced uterus may include: painful periods, dark blood at the beginning and at the end, a lot of vaginal discharge.  Maya Abdominal Therapy is an external massage on the abdomen and lower back to help guide the uterus into its optimal anatomical position.
This massage also focuses on the organs and tissue around the uterus, realizing that prolapsed organs like the bladder and intestines can often contribute to a misalignment of the uterus.  If the uterus is displaced—straying too far away in any direction from front and center—it can compromise the circulation of both blood and lymph, impair the conduction of nerve impulses, and possibly result in the prevention of ovulation and conception.  It is important to locate a therapist trained in this particular therapy.  The therapist will analyze the position of the uterus and will suggest the amount of sessions needed to fix the problem.
Fertility Herbs
Lady's mantle - Lady's mantle is a special, often over-looked, uterine tonic for women.  Used for centuries in the Middle East, it was often given to girls to drink once they married.  It appears to have a strengthening effect on the female reproductive system, helping to regulate menstruation, shrink fibroids; cervix disorders, irregular menstrual cycle, and helps with either the absence of menstruation or excessive bleeding.  The herb is best purchased in tincture-form and taken three times a day for at least three to six months.
Maca - Maca root from Peru, is a beneficial plant for both men and women.  It has long been used to enhance energy and boost stamina, is touted both as an aphrodisiac to increase sexual desire and as a means of naturally improving sexual performance and fertility.  For men, it reportedly helps increase sperm count—the black colored maca is considered to be more effective than the yellow or the red varieties.  In women, it is has been beneficial for those suffering from PCOS (poly cystic ovarian syndrome) and endometriosis. This herb can also help regulate the reproductive hormones and improve the health of the female egg.  This herb can be used in either powder or tincture-form, and should be taken three times a day.
Salmon for Fertility
The homeopathic remedy made from the salmon fish is new to the homeopathic world, but homeopaths are very excited with the success they have been seeing with regard to infertility.  Homeopathy follows the philosophy of the 'law of similars.'  The philosophy is that the salmon and the infertile couple share similar energies—in the struggle to lay or to fertilize an egg.
Salmon return to the place they were hatched to lay their own eggs; most needing to swim 'up-stream' against the current, some for a few hundred yards and others for over two thousand miles, and sometimes swimming up rugged rivers with miles of rapids and even waterfalls to leap and some to jump again and again to get up and over waterfalls in their stream.  Fish that swim long distances are exhausted by the time they arrive but still have enough energy for reproduction.
For some couples taking the homeopathic remedy can really help with fertility.  The dosage of the homeopathic remedy of salmon is usually at a potency called 30c, but working with a classical homeopath is suggested.
Old Wives Tales?
Traditions and myths might sound simple or odd to us, but because they've endured throughout the years, many people believe they really do have powers.  Of course, many cases of fertility challenges will have a diagnosed condition as the cause… sometimes it's mind over matter.  And maybe that's why the old wive's tales can be considered to work.  Here are a couple of my favorites…
A Jewish tradition involves wearing ruby earrings (or even ingesting ruby!) to increase fertility.
A Feng Shui practice recommends having several children jump excitedly on the bed of the childless couple to invite the energy of fertility.
And in China, because the pomegranate is a fruit that is plentiful in juicy seeds, couples are encouraged to eat them.  Moreover, the Chinese word for seed is "zi", which is also the word for sons.
Of course, to satisfy that torrent of fertility suggestions, you might want to combine all of the above suggestions at the same time.  You can drink a cup of pomegranate juice with the lady's mantle and maca added, while wearing your ruby earrings as you get ready for your abdomen massage.  Invite some energetic kids over to jump on your bed while you're relaxing in the aura of your Mayan massage.  After the massage take the remedy of salmon placing three pellets under your tongue allowing the pellets to dissolve.
Remember to remain in good spirits as you combine tradition and treatment towards creating life and happiness.  A positive outlook goes a long way in life!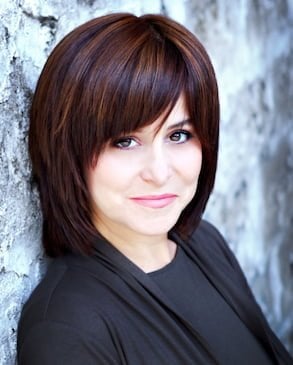 Sara Chana, IBCLC, AHG, is an international board-certified lactation consultant, birthing instructor, classical homeopath and herbalist. With over 2500 clinical hours in lactation and 500 clinical hours in classic homeopathy, Sara has strengthened women by educating them on how to treat and heal their children naturally as well as how to work with their doctors to work in tandem in decision making.
You can follow Sara on Facebook or Twitter.
Top image credit:
photo credit: Robert Gourley via photopin cc