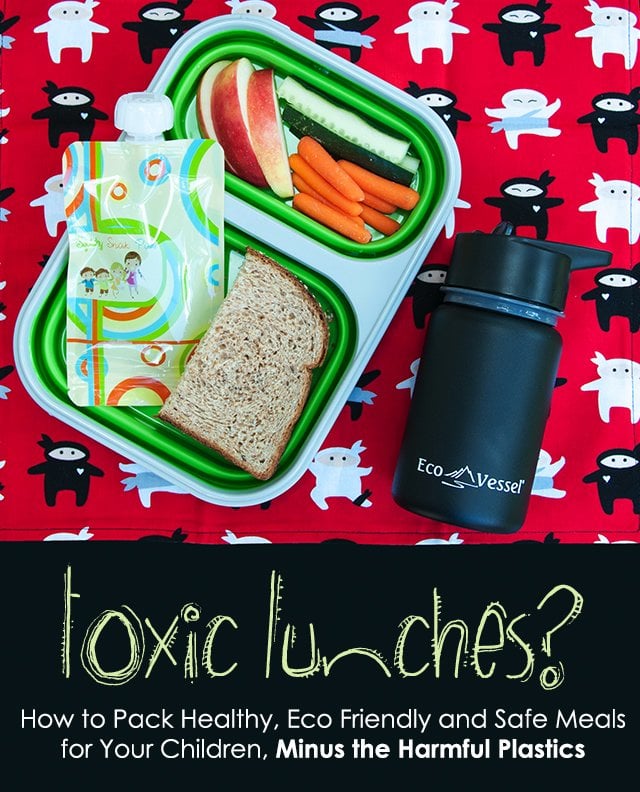 Children are more vulnerable than adults to the harmful effects any substance can have on them, especially when it comes to things they are eating and touching throughout the day.
With school season beginning, parents should be aware that what makes a lunch healthy is more than just the food… It's also how you pack it.  One particular material of concern, and also one of the most common for packing lunches is plastic.
Some major issues regarding plastics include:
"BPA" or Bisphenol-A (found in plastics with a #7 code) – This chemical, which mimics the hormone estrogen, can break down when heated and leach into food or drink, therefore entering the body.  Known as an endocrine disrupting chemical, it has been linked to reproductive and developmental issues including diabetes, early onset of puberty, and susceptibility to breast and prostate cancer.
Obesogens – This group includes chemicals like BPA and phthalates (used to harden plastics), among others, which are used in the production of plastic products.  Obesogens have been linked to childhood obesity due to the effects they can have on the body, including an increase in fat cells, resistance to insulin in the liver, a decrease in the calories burned, and a decrease in lepton, which sends signals to the body that it's full.
Effects on the Environment – Manufacturing plastic resin creates more toxic emissions than glass, and when it's time to dispose of the material, it never completely disappears from the environment.  Instead, plastic breaks down into small particles that can easily be ingested by wildlife on land and in the ocean, contaminating the food chain.  And even when plastic is recycled, which we wish was more often, unlike glass it cannot be converted into another similar object.  Recycled plastic is down-cycled into other products such as doormats, textiles, plastic lumber, etc. but they all will still at some point end up in a landfill.
With the negative information piling up about plastics, it seems plausible to seek alternatives. Stainless steel, bamboo and cotton often provide toxic free and eco friendly solutions to plastic.  When packing your children's lunches, there are storage containers, sandwich and snack holders, water bottles, utensils and napkins made with these chemical free, earth friendly options.  Not only will these reusable materials last longer, saving you money in the long run, but they will also help put your mind at ease that your children are using items better for their health.
It's also important to recognize that these safer options for packing lunch may help contribute to better nutrition and healthier bodies, since foods that come in plastic disposable containers are not only bad for the Earth, but can also be bad for us.  Think about pre-sliced, packaged lunch meat that is high in sodium, single- use and sugar filled yogurts, and even "meal in one" options like Lunchables.  Though these may seem like quick fixes to packing lunches on a busy schedule, it only takes slightly more time to pack less artificial, nutritious selections.
Packing healthier lunch options in safe materials doesn't have to be difficult.  Items such as reusable cotton sandwich & snack bags, glass or stainless steel food containers, glass or stainless steel water bottles, bamboo utensils and cotton napkins can all be tucked into a toxin free, reusable lunch container.
By choosing non-toxic and safer options and trying to avoid plastics, you are also helping your children learn about what is good for their bodies and the Earth.  In this way, they can help set a better example so other people can also take steps towards more positive change for themselves and the environment.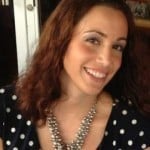 Dana Govern and her team at Wild Mint are committed to providing toxin-free and eco-friendly solutions to help families build a healthy lifestyle. You'll find resources to learn about toxins, helpful guides, and healthy recipes at Wild Mint.