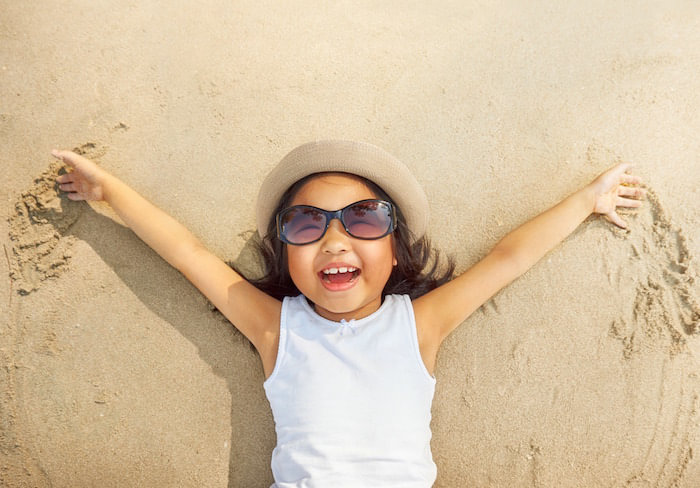 For some socially and eco-conscious families, there can be a shadow side to thrift and conservation. As a parent, your choice to opt out of the consumerism cycle may be perceived as an inability to afford the latest trends and gadgets. Your old school backyard birthday party is quite the contrast to the laser tag or day at the spa invitation from your child's classmate.
While you know (and have probably extensively researched) the reasons behind your anti-consumerism lifestyle, frugality can be a hard place from which to parent. When your child compares herself with her peers, she may not understand that not having 20 pairs of shoes is conscious choice… not a sign her family is poor.
Wise humans throughout the ages haves shared their views on abundance and how to cultivate it in one's life. Their advice applies not only to personal growth… but to how we parent our children.
Channel Your Resources
"The universe will reward you for taking risks on its behalf." ~ Shakti Gawain
The job of a parent is two-fold. One: to raise little humans who are able to navigate and prosper in the world; and two: to raise responsible global citizens. Perhaps the most vital aspect of global responsibility that we face today is environmental conservation. Not only does the next generation need to learn to care for and respect nature in a way that, let's be real, previous generations have wholly failed at, but our children also need to learn to conserve natural resources without feeling like it's a strain. Conservation needs to be a way of life.
Part of living from a place of abundance is learning to channel your resources into their most beneficial. It's easier to feel like you have room to breathe, especially financially, when you actually do have room to breathe. Switching a home's energy source from relying upon the grid to environmentally-friendly solar power, for example, can save parents up to $187 each month, or $2,200 every year. Putting that extra money in a savings account specifically for your child's education will help alleviate the money woes that parents and prospective students feel when it's time to look at colleges.
Saving Money Doesn't Have to be Stressful
"If you want love and abundance in your life, give it away." ~ Mark Twain
Money expert Sharon O'Day describes the "money gremlins" and other beliefs parents inadvertently pass on to their children. They say things like, "I don't have enough money for that. I barely have enough to put food on the table." And that sticks in the little impressionable brain of a child as scarcity and lack. Once kids are old enough, it's important to explain the whole concept of earning and budgeting, but until then, it's about modeling good behavior.
If a parent is constantly groaning about their student loan debt — and who isn't, internally? — the child is going to pick up on that. Just as we don't want to raise kids who take money for granted, neither do we want to raise kids who feel guilty about using money for a worthwhile cause.
Even parents with their own student loans can make the most of what little they squirrel away for their child's college fund by putting that money into what's called a 529 plan. A 529 plan is a specialized education savings account, and it's a way to avoid getting heavily taxed when the funds are withdrawn Even the tiniest of preparations help lead families toward a future of financial spaciousness.
Make Abundance a Way of Life
"Abundance is not something we acquire. It is something we tune into." ~ Wayne Dyer
Without a doubt, the best way to make a lifestyle change is by integrating it into the routine aspects of daily life. Say you're trying to be more present in your meditation practice. You'd start by noticing your breath in every situation, right?
Embracing thrift and conservation is no different. The way to make impactful change without putting so much pressure on yourself that you feel like a boa constrictor is tightening around your neck, is to integrate new awarenesses into the daily grind. Here's an example. Instead of spontaneously announcing one day, "Alright, family, we're getting rid of the hot tub because it uses water," it makes more sense to take measures to improve the hot tub's energy efficiency first. By talking about the positive ways your family can impact the planet instead of focusing on the negatives, you'll be encouraging your kids not only to embrace conservation, but also to take that awareness further in their own lives by learning what it looks like to enact change.
Abundance is an attitude. Let's share it with the our children.
"Both abundance and lack exist simultaneously in our lives, as parallel realities. It is always our conscious choice which secret garden we will tend." ~ Sarah Ban Breathnach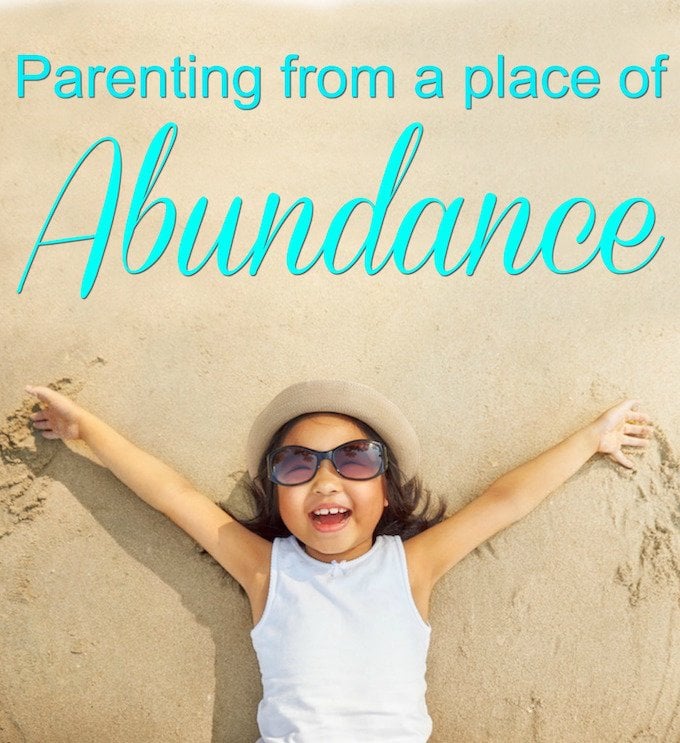 Katie Kapro is a writer, secret mystic, and plant lover from the intermountain west. Her favorite tree is the Ponderosa Pine, her favorite stone is chrysoprase, and her favorite poet is her four year old nephew, Mason.
Latest posts by Katie Kapro (see all)