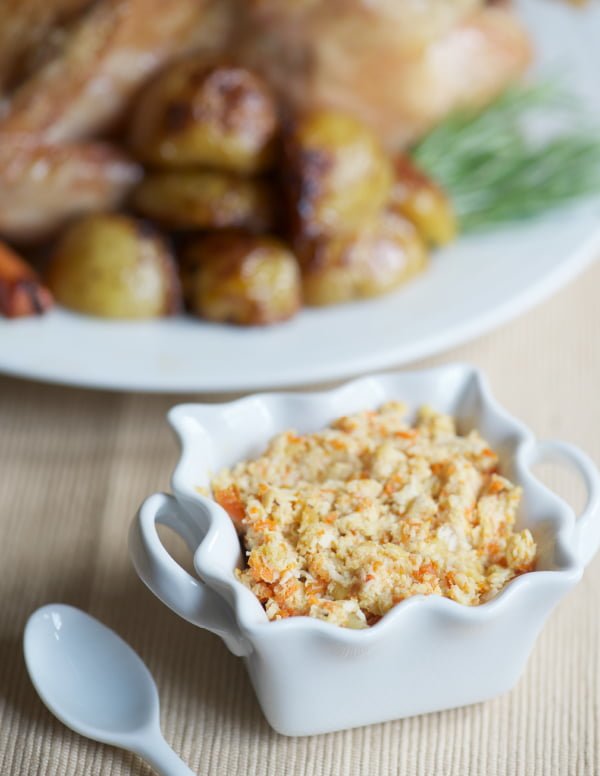 A roast chicken with veggies is comfort food at its best. This meal will fill your home with the most delicious aroma. The thought of roasting a whole chicken can be intimidating to some, but you'll be surprised at how easy it is. The oven does most of the work, but you will get all of the praise!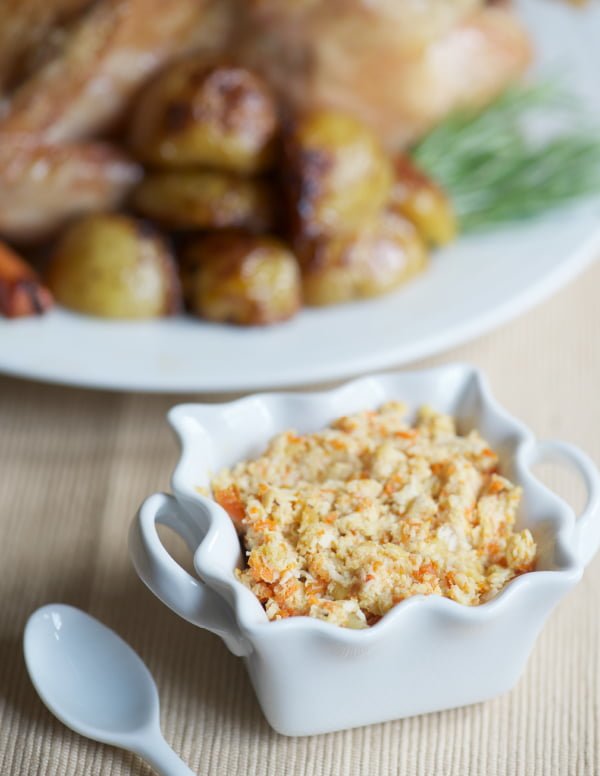 Roast Chicken with Veggies
2014-11-06 17:08:01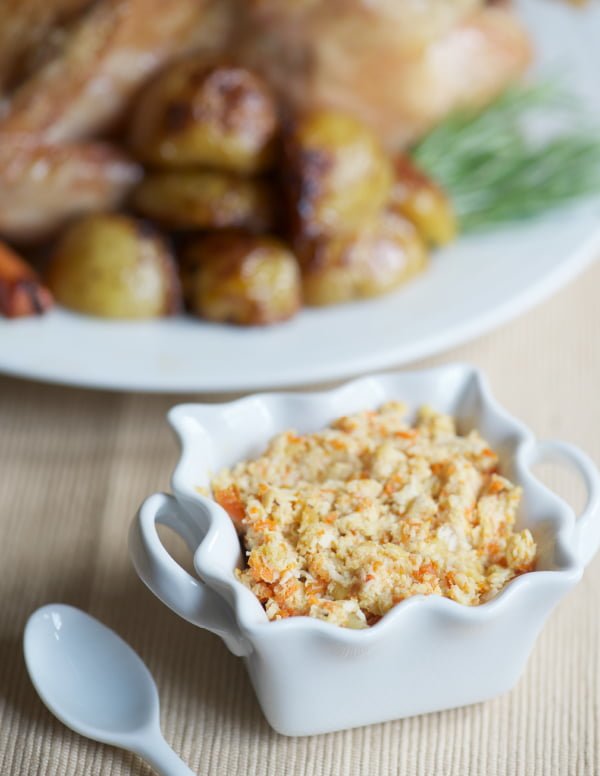 Ingredients
3 tablespoons of extra virgin olive oil
2-3 large organic carrots, washed, peeled and sliced
2 organic Yukon Gold potatoes, washed and cubed
1 yellow onion, cut into wedges
1 4/4.5 lb whole chicken, preferably organic
2 cloves of garlic, minced
1 lemon, cut into quarters
3 sprigs of fresh rosemary
Kosher or coarse grain sea salt
Freshly cracked black pepper
Instructions
Preheat oven to 425°F. Place onion, carrots & potatoes into a large roasting pan. Toss with 2 tbs olive oil. Push veggies around the sides of the pan & place minced garlic into the center.
If present, remove and discard the insides of the chicken. Run the chicken under cold water & pat dry with a towel. Place the lemon and rosemary inside the chicken. Tie the legs together with butcher's twine and brush the chicken with the remaining tbs of olive oil. Season well with salt & pepper - inside and out.
Place the chicken in the center of the roasting pan. Roast for 45 minutes, baste with the pan juices and return to the oven for 25-30 minutes.
Remove from the oven. Put the chicken onto a plate and let stand for 10 minutes. Place the veggies onto a separate plate. Remove the lemons from the chicken and squeeze into the roasting pan. Stir well.
Slice the chicken and serve with the veggies. Pour some of the pan juices with lemon over the chicken.
For baby
7-12 months, place the chicken, veggies and some pan juices into a food processor and pulse until appropriate consistency for your baby is achieved.
For toddlers, finely chop into age appropriate bite sized pieces. Leftovers will stay fresh in an airtight container for up to 3 days in the refrigerator and up to 3 months in the freezer.
Green Child Magazine http://www.greenchildmagazine.com/

Liza Huber is an award-winning author, wife, mother of 4, and CEO and Founder of
Sage Spoonfuls
- the award-winning homemade baby food system that allows parents to easily make, serve, store and take their healthy, homemade baby food on-the-go.

Latest posts by Liza Huber (see all)