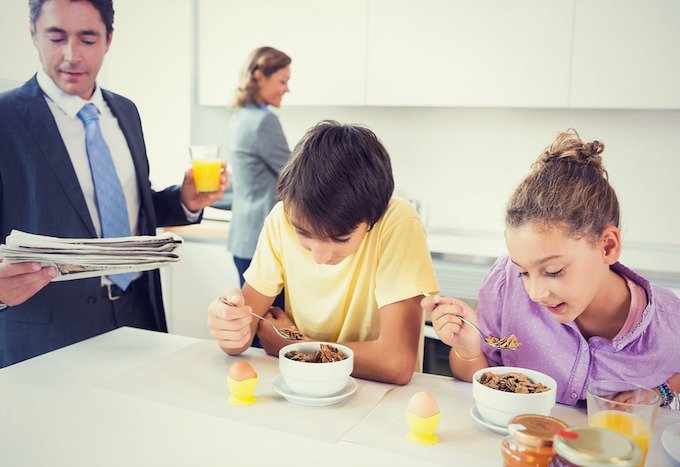 Before becoming a parent, work-life balance is generally achievable for most professionals. Even when you put in a 60-hour week at the office, you can manage to squeeze in enough hours in the day to keep your home clean, spouse happy, or even navigate your way through the dating scene if you're not yet in a committed relationship.
But when busy professionals become parents, the delicate work-life balance suddenly goes out the window, and those 60-hour workweeks that once seemed no big deal are now all-consuming, frustrating, and leave you feeling exhausted and unmotivated.
The good news: It is possible to achieve a semblance of work-life balance even in parenthood. Here are a few ways to strike a better balance between work and family.
Define What Work-Life Balance Means to You
Some people say that work-life balance is impossible to achieve as a parent, but the truth is work-life balance doesn't mean the same thing for everyone. For some parents, it may mean being able to pick their children up from school every day; for others, it may mean having the ability to take a week-long vacation every summer, completely off-the-grid. Knowing what your ideal work-life balance looks like will help you work toward your specific goals.
Get Comfortable with Saying No
As a professional, friend, or member of the PTO at your child's school, you may often be asked to take on additional roles or tasks that you don't have time to fit in your already-cramped schedule. You naturally want to make a contribution and satisfy everyone in your life, but accepting responsibilities that will only serve to make you more stressed and cause you to sacrifice something else will only leave you feeling resentful. Learn to say "no" politely but firmly.
Be Open & Honest
Often, parents feel guilty about requesting an afternoon off from work or even being unavailable during what are technically non-working hours for those after-hours calls and emails to which you're typically responsive. If you feel like your employer will view your request to be unavailable for a few hours to attend your child's baseball game or dance recital, you might be inclined to come up with a wild excuse instead. Don't. Be clear and upfront about your need to be available for your children during important events.
Work for a Family-Friendly Company
A new employer might not be in the plans for you right now, but if you're just getting started in your career or are considering a move, you have the opportunity to evaluate prospective employers on how well they prioritize work-life balance. Many employers today are implementing programs and policies that meet the needs of modern working parents such as on-site child care.
Don't Neglect Your Own Needs
If you've faced a situation in which something had to give, what did you give up? If you're like many working parents, you've probably given up something for yourself in order to meet the needs of your career and your family. While minor sacrifices here and there are inevitable, don't neglect your own health by skipping doctor's appointments or constantly missing out on you-time. If you neglect your own health consistently, you won't be able to be at your best when you do have valuable time to spend with your children.
Today's working parents are facing a seemingly monumental challenge in trying to achieve work-life balance. By setting boundaries, communicating openly and clearly, learning to say no, and structuring your career around your ideal vision of work-life balance when the opportunity arises, you'll achieve the coveted balance that every parent strives for.
Sean Morris is a former social worker turned stay-at-home dad. He knows what it's like to juggle family and career. He did it for years until deciding to become a stay-at-home dad after the birth of his son. Though he loved his career in social work, he has found this additional time with his kids to be the most rewarding experience of his life. He began writing for Learn Fit to share his experiences and to help guide anyone struggling to find the best path for their life, career, and/or family.
Latest posts by Sean Morris (see all)