Thinking outside the traditional gift box is easy once you get going. We're always looking for fun ways to wrap gifts sustainably, and are happy to share these ideas from Camilla Fabbri of Family Chic for using your creative side.
Yarn-Wrapped with Festive Embellishments
Wrap a can in yarn, tuck in a candy cane as you go and tie with a knot to secure. Fill with wood shavings or shredded paper (a great way to reuse colorful paper that comes home from school). This one is great for a gift of jewelry – just wrap the gift in tissue paper, place in the can, and top off with wood shavings.
Gift in a Jar (or Cup)
Recycling Bin Finds
Here, we're upcycling a plastic raspberry container (with a few adjustments) to hold a small gift.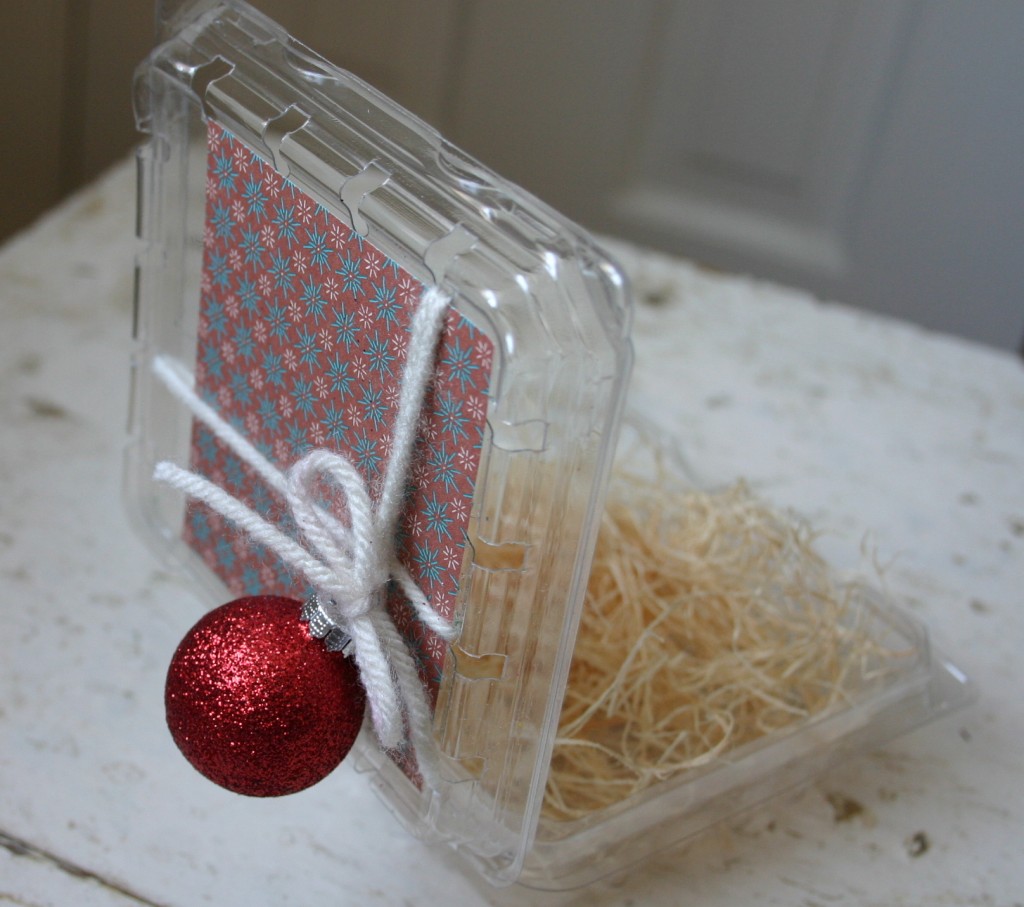 Start with any plastic container from your recycling bin. Remove interior padding. Wash and dry container.
Pull yarn or ribbon through slots in container and cross and tie over the lid. Fill with wood shavings or shredded paper, attach an ornament and gift tag.