By Camilla Fabbri – Family Chic
Think outside of the box when wrapping your gifts this year. Here are a few different ways to dress up your presents –
Wrap a can in yarn, tuck in a candy cane as you go and tie with a knot to secure. Fill with wood shavings or shredded paper. This one is great for a gift of jewelry – just wrap jewelry in tissue paper, place in can and top off with wood shavings.
There are so many beautiful paper cups available in the stores these days- they're pretty enough to hold a gift. Wrap gift in tissue paper, drop in cup & top with wood shavings. Using a hole punch, punch two holes opposite each other at the rim of the cup. Pull ribbon, yarn or jute across top of cup and tie with a bow.
A plastic raspberry container is reused (with a few adjustments) to hold a small gift.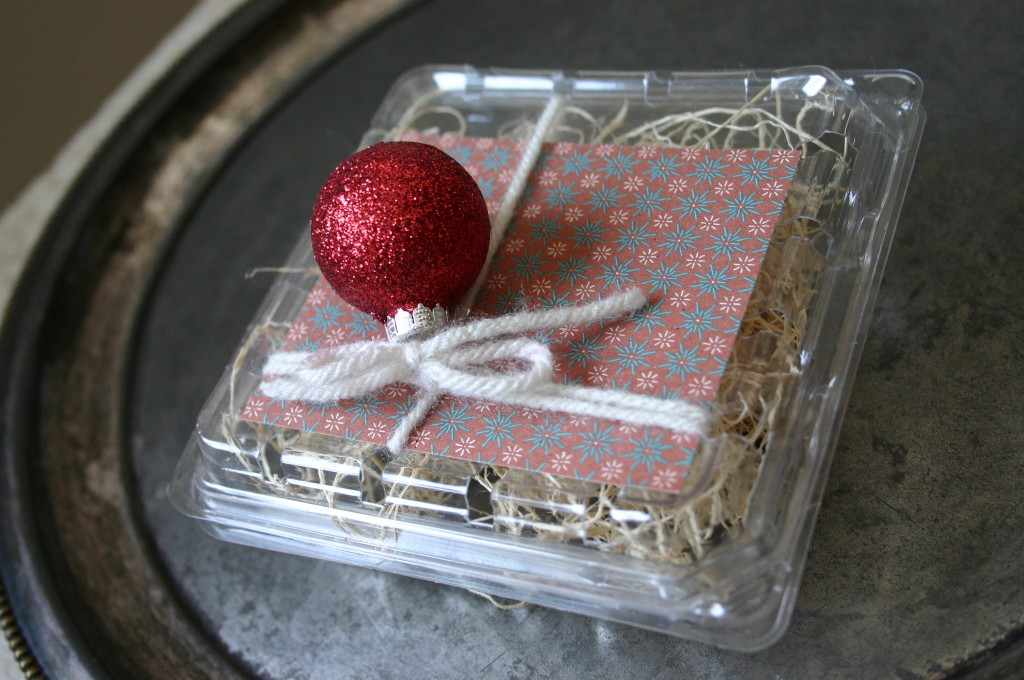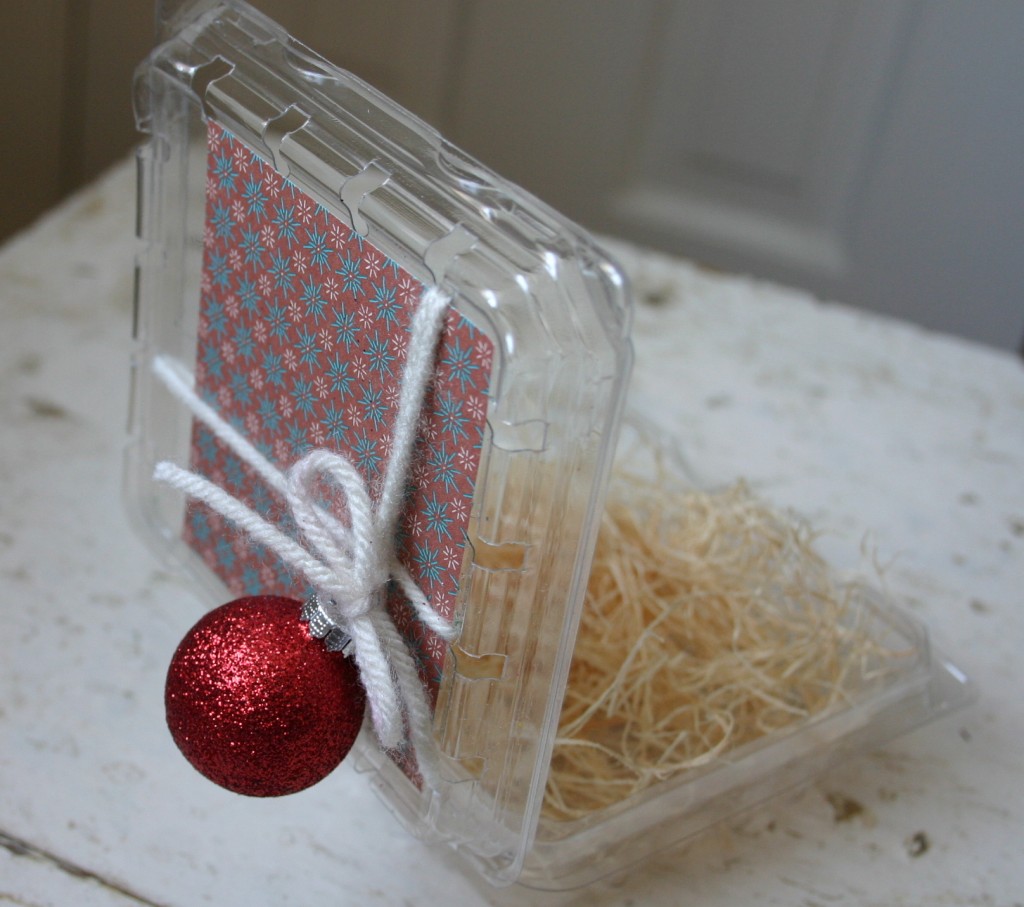 To make your own raspberry gift box, first remove padding from inside and clean and dry container.
Cut out a piece of decorative paper big enough to cover the label and glue it on with a glue stick.
Pull yarn or ribbon through slots in container and cross and tie over the lid. Fill with wood shavings or shredded paper, attach an ornament and gift tag.