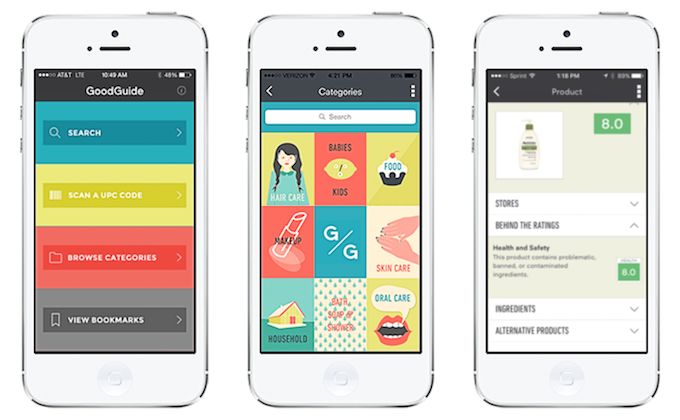 Even if you're extremely eco-conscious, it can be difficult to figure out how to live a more sustainable life. With so much information, seemingly endless options, and plenty of differing opinions… living sustainably could be a full-time job!
Luckily, technology can help. The creators of these 10 apps have spent time researching environmental issues and building tools that make it easier to make green choices in your day-to-day life.
1. Energy

Cost Calculator
If you want to know just how much you spend operating certain electrical equipment and appliances, as well as how much energy you use, try the Energy Cost Calculator app.
For a particular piece of equipment, you just have to enter the consumption per hour in watts, the hours of use and the per-watt cost. With the app's help, you'll then be able to see your energy used and the cost for a day, week, month and year.
2. PaperKarma
Junk mail can be a nuisance as well as a drain on the environment. All that paper gets sent right to the trash — often without even being read. Getting yourself removed from mailing lists, though, can be a hassle.
PaperKarma makes it easy. Just scan a piece of mail, hit unsubscribe and the app does the hard work for you.
3. UFO Power Center
Unplugging electronics that aren't being used can save you up to 10 percent on your electric bill. Many people don't realize how effective just doing that one simple thing can be.
You have to buy the UFO Power Center's smart power strip and download their app, but once you do, you'll unlock a host of features that make it easier to unplug. You can turn off appliances and outlets from anywhere with the app and even schedule certain ones to turn off or reduce power at certain times. The app also tracks the energy usage of the devices you plug into the strip.
4. Locavore
You may have heard that local and in-season food is a great way to reduce your environmental impact because extra energy doesn't need to be used to ship it long distances. Some say local food is healthier and tastes better, too.
Locavore helps you figure out what's in-season in your area and where to buy local food. It also provides you with recipes that use in-season foods.
5. Light Bulb Finder
This app makes switching to more energy-efficient light bulbs easy — which is great news if you're looking to save energy. Bulbs like LEDs and CFLs use less energy and last longer than incandescent bulbs.
Light Bulb Finder gives you recommendations on energy-efficient bulbs based on your needs and tells you how much energy you could save, the carbon footprint of the bulb and how much the bulb costs.
6. Oroeco
Oroeco lets you to track your daily habits from the food you eat to how you travel and the things you buy. It then shows you how those lifestyle choices affect the planet and gives you personalized tips for how to reduce your climate footprint.
It also provides information about carbon-offset programs and lets you connect with friends to see how your impacts compare. You can even earn virtual and real-life rewards, such as coupons and special deals, for making eco-friendly choices.
7. GoodGuide
Determining which products are the most environmentally friendly takes a lot of research. A lot of companies claim to be green, but how can you know which ones are really the best choices?
GoodGuide can help make that process easier. You simply scan a product's barcode, and the app gives you environmental information about it. If a product gets a low rating, GoodGuide will give you similar but more eco-friendly options.
8. JouleBug
JouleBug combines aspects of mobile games, social media and online education with a mission to reduce people's impact on the planet.
You let the app know when you make green choices and then compete with your friends to earn achievements for going green. You can also follow your friends and see what environmental actions they've taken.
9. iRecycle
Recycling is one of the most commonly cited ways to help the planet, but knowing how exactly to do it can be more difficult than it seems. iRecycle seeks to help with that.
This app gives you information about what's recyclable and where you can take your recyclables in your area. It also gives you plenty of ideas about how to recycle items.
10. #Climate
#Climate makes it easier for people to figure out which climate organizations, events and programs are worth getting involved with.
It provides its users with succinct information about these climate actions and makes it easy to share them with social media followers. It then allows those users to see how many sign-ups what they shared through the app inspired.
Figuring out how you can reduce your impact on the climate can be difficult. The topic is complicated, and there's a lot of information out there to sift through. These apps can make it a little simpler.
Latest posts by Anum Yoon
(see all)