Combat Cabin Fever with Fun Winter Activities for Kids
Is it just us or does cabin fever really set in by January or February? Instead of counting the days until spring, keep a list of fun winter activities for kids to help them enjoy the last weeks of cold weather.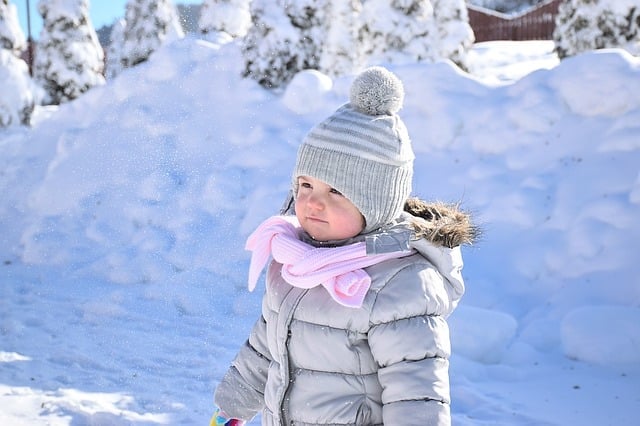 Instead of hibernating through these last months of winter, look for fun ways to engage your children in activities that will bring you together while challenging their minds and exercising their imaginations. Here are some ideas for winter activities for kids and families.
Get Outside
Take your child for a hike. Sure, it's cold out, but that shouldn't stop you from bundling up and hitting the trails. The skies are never as beautiful as they are on a clear winter day. Your children need to see nature at its finest if you want them to understand why we need to put so much energy into preserving it.
Turn your child into a nature lover early in life and get some exercise together all at the same time. Once you acquire some skill, you might even want to check out some of these awesome trails.
There are loads of cold weather outdoor games you can play with the whole family. From Quidditch to Snow Tie Dye, you'll find ways to be active, creative, or a combination of both.
Savor the Night Sky
Try stargazing with your child. This doesn't require any great knowledge of astronomy, and it's a fantastic way to take some time out to relax for both you and your child. Stargazing is a great stimulus for your child's growth and an excellent opportunity for him or her to learn and wonder about the universe. Plus it's a fun way to spend an evening!
Maybe your child will want her first telescope or develop a love of astronomy. Or maybe you'll just have an inspiring experience gazing up at the stars. Sounds like a win-win situation either way. Check out StarDate's Night Sky to get you started.
Bring Books to Life
Read to your child. If your child can read, let him or her practice by reading aloud to you or take turns reading together. This is the perfect time of year to spend a quality evening together. Children who are read to perform better in school, have better vocabularies and express themselves more confidently. If you're looking for book inspiration, you can always check out the Look Listen Read column of Green Child for recommendations. When you finish reading any purchased books, consider donating them to your local library or a local non-profit.
To take reading a step further, look for ways to bring their favorite books to life. Encourage them to dress up like their favorite book characters. Put on a play either from the book material or have them get creative and imagine the characters in a different location or time in history. Or have a sibling or friend be a reporter and interview your child in character.
Have a Family Game Night
Have a board game night. Remember the days before video games, when playing games meant rolling dice and using your imaginations? Reduce your energy consumption and play some games that don't involve killing the most aliens. Themed board games or just the classics make a fun evening together as a family. And it's always exciting to engage in a little friendly competition.
If you have a favorite game that's missing pieces, don't just throw it away! Hack the rules to make a new game. Or use it as an excuse for a new craft project and turn the board into a clock.
Make the most of the season with fun winter activities for kids and the snow will be thawing before you know it.