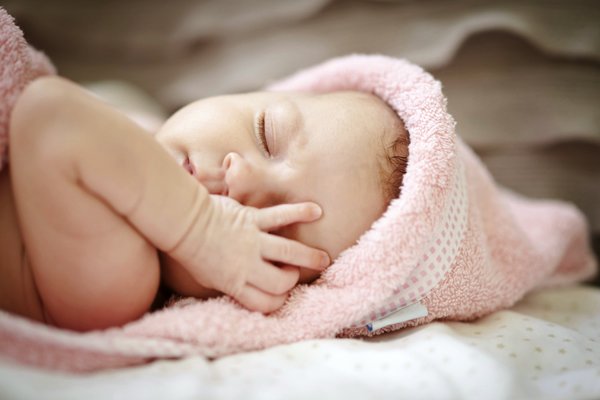 Cold little fingers, runny noses…and eczema?
For many children, winter means dryer skin and often eczema. The most common type of eczema can leave kids with red, inflamed, itchy, dry patches of skin. While eczema can affect children any time during the year, it is often worse when the temperatures drop and the indoor heaters start pumping out warm, dry air.
How to Help Manage Your Child's Winter Eczema
Identifying your child's specific triggers helps you control – and in many cases – eliminate it. With winter in full swing, we'll concentrate on cold, dry air as a trigger.
Here are some ways to help manage eczema during the winter:
Use a humidifier to moisturize the dry air. While multiple units around the house are ideal, one unit in the child's bedroom is effective. Don't forget to change the water every day. Stale water is a breeding ground for mold and bacteria, which can further aggravate dry skin.
Just add (organic) oil. Let the skin soak up some extra oil as often as possible. Add it to the bath, just after a bath, and mixed with your favorite non-toxic creams as a daily full body moisturizer.
First try a small patch test to check for any possible skin reactions. Some beneficial oils are: virgin coconut, jojoba, hemp seed, emu, and olive oils. Raw, unrefined, shea butter, while not technically an oil, can be melted down easily in warm bath water.
Go beyond topical application and consider fish, flax, and borage oil as supplements for added moisture and omega fatty acids all year long. Healthy fats are good for your baby's body and brain!
Wrap them up. For extra nighttime moisture, try dry wrapping. If your child will allow it, moisturize the areas where the eczema is the worst with an oil/cream combo and cover the areas with cotton or bamboo bandages or clothing. Try covering hands with mittens or socks. When our son sees the improvement in his skin the next morning, it's not as hard to convince him to wrap up the next night. You may have to do this for several nights to see significant changes.
Choose clothing carefully. Wool can be extremely aggravating and itchy for sensitive skin, as are most synthetic fibers. When possible opt for cotton or bamboo. Dress your child in layers, so items can easily be removed to prevent overheating. Sweat is an instant irritant for my son and is one of the most common eczema triggers, so you'll want to avoid it at all costs. Also, take care to remove wet clothing as soon as possible, which can cause chaffing and irritation.
Protect them from the elements. Just before heading outdoors, apply a heavy, oil-based balm or try unrefined shea butter in a thick layer on skin that will be exposed when heading outdoors.
These tips should help keep eczema at bay, but if you find your child suffering from eczema all year round, you'll want to consider other possible triggers such as: food allergies or sensitivities, environmental and indoor allergies, and detergents and soaps.

Latest posts by Jennifer Roberge
(see all)