Having a Baby In a Pandemic: What You Need to Know
Pregnancy is an exciting time, and anxiety as your due date approaches isn't abnormal. Packing your bag, installing the car seat, assembling your support team, and making a plan are on the to-do list for the final months of pregnancy. However, if you are having a baby and have planned a hospital birth, you may find that the best laid plans are now turned upside down.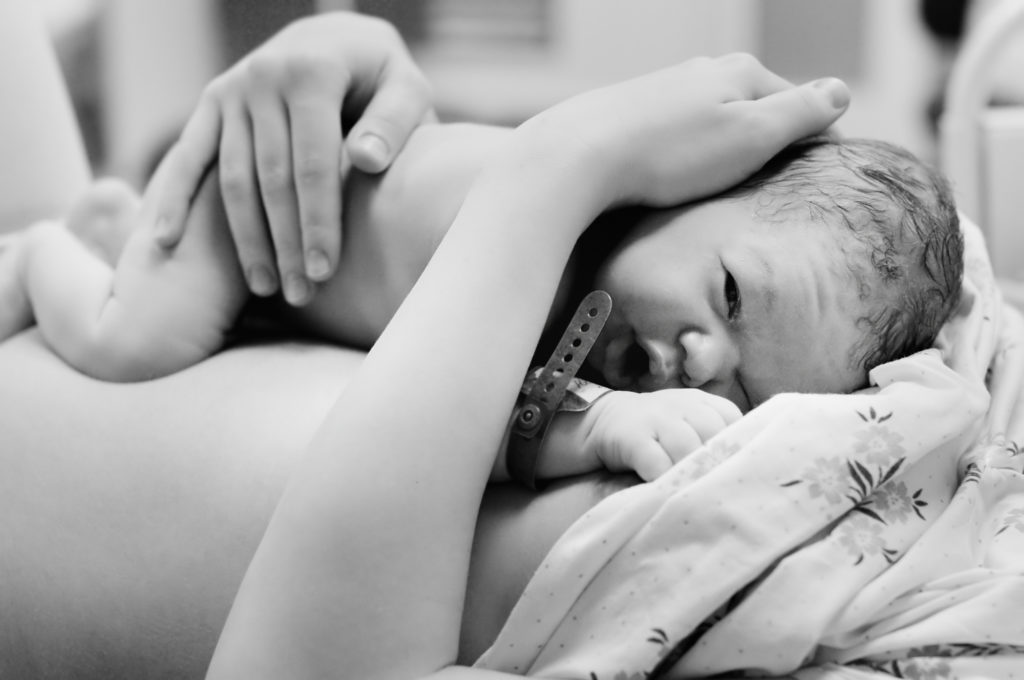 COVID-19 & HOSPITAL POLICIES
The Centers for Disease Control (CDC) published guidelines for inpatient obstetric settings on April 4th. The CDC stated at "institutions may consider limiting visitors to one essential support person and having that person be the same individual throughout the hospitalization."
Check with the hospital where you plan to deliver to find out what their current guidelines are. And be aware that they may change before your delivery date.
Some women will be perfectly happy to have only their partner present. Others may have looked forward to a room full of support throughout labor.
Fear, anger, panic, and other emotions may arise when handling the change. Know that birth, like the pandemic, is out of your control. "These are extraordinary times," says reproductive psychiatrist Alexandra Sacks, M.D., author of What No One Tells You: A Guide to Your Emotions from Pregnancy to Motherhood
RE-EVALUATE & COMMUNICATE
Reevaluate your birth plan with your provider and decide what may need to change based on the current situation. And make sure you realize that this may be an ongoing conversation as things change.
It's an open conversation that you should be having either with your OB, your midwife, or directly with your labor and delivery unit at the hospital. The more information you have, the more you'll be able to prepare and also make your own contingency plans around, well, if you get one support person who would that be? If you get two who would that be? What would happen in the postpartum setting? What would happen if your baby needed to be hospitalized? What if you end up with the infection yourself? I think sort of planning for different scenarios is important, as scary as that is.

Dr. Chitra Akileswaran, vice chair of obstetrics and gynecology at Alameda Health System in Oakland, California, and co-founder of Cleo, a resource for working parents.
WHAT ABOUT MY DOULA?
If your hospital limits you to one support person, ask your doula to be present via FaceTime or phone. Use the time leading up to the birth to discuss how to get your partner/labor support person familiar with the comfort measures the doula would use during birth.
If you haven't already selected a doula or there aren't many birth support providers in your area, you can connect with a virtual doula. They're already skilled in providing pregnancy, labor, and postpartum care from a distance. That's Major offers a quiz to help you find the type of care you need from a certified virtual doula.
HOW TO PREPARE FOR HAVING A BABY DURING A PANDEMIC
Without the current uncertainty, you would be preparing for labor, so don't forget to focus on that too! Hypnobirthing, rainbow relaxation, and affirmations in your birthing room can be very comforting. Start listening to them now so they are familiar to your body and nervous system.
TIPS FROM A DOULA
Birth and postpartum doula Sarah Doggett offers these tips to help make your labor smooth and without fear.
Be curious about the sensations you are feeling.
Labor sensations have a purpose. Work with the sensation instead of working against it.
Remember to breathe – Slowly, deeply, loudly, quietly
While you are at home, in early labor, eat and drink if you feel like it, and continue at the hospital if policies allow.
Try being alone for some contractions, working through them with your inner strength, and also try togetherness with your partner or nurse.
Pay no heed to the numbers: time that has passed, dilation…leave those higher brain activities to someone else.
Keep the lights dim and request that your support team keep questions to you few. This will allow you to be in your "animal brain."
Visualize the expansion that comes with contraction as a blooming or a blossoming.
Find a word or phrase to help you through contractions, such as "power," "open," or "I am strong."
Ask your support person to remind you to change positions.
The bath and shower can both help. If you have access to a tub you can float or submerge if it is deep enough.
Practice relaxing before your labor begins. Relaxing completely between contractions preserves your energy for when you are contracting.
REMEMBER: YOU CAN DO THIS
Your baby's birth plan may not be what you originally envisioned, but you will still experience the power and magic of birth. You are that source of power and magic. Be open with your partner/support person as well as your medical provider, and know that you are not selfish if you are mourning the birth you thought you would have.
And don't forget about your postpartum recovery, you'll need to be gentle with both your body and mind after birth, here are some tips to help you through it.