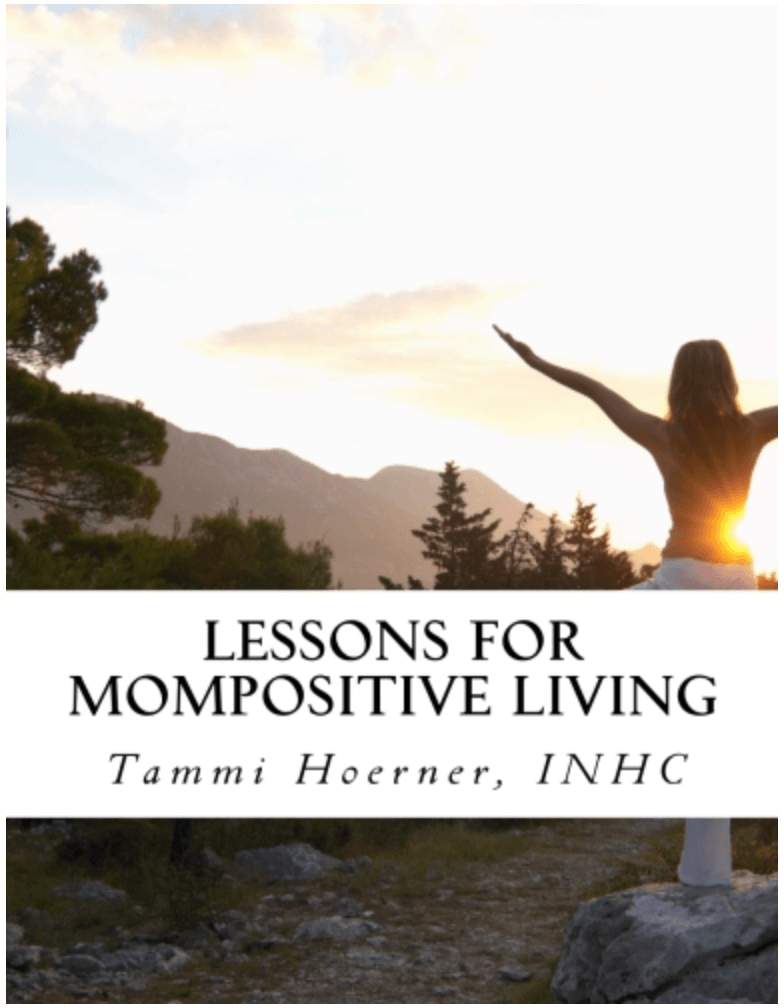 An excerpt from Lessons for MomPositive Living:
For 16 years, my family and I lived on the Colorado prairie. On 35 acres, my husband "broke his back" to build our home – at night and on the weekends; a house, a barn, a wood shop, a greenhouse….which was quite extensive. Over the years, we planted and learned to grow our own food. It's a romantic idea for a city girl, but the reality is that it's very difficult work.

The land was parched of both water and nutrients. The weeds grew like rabbits have litters. Every year we worked against nature – hail, rain, hot sun, drought, and wild animals. Over time, we learned how to successfully plant and grow a tree, how to grow green chilies and tomatoes that were rich in flavor and color, and to limit the mounds of zucchini.

We decided to get our own chickens. Following the inspiration of my husband's oldest brother, we ordered almost 80 birds – a straight run of chickens and pheasant. It was a dream come true for me, losing only one to sickness, the birds went without antibiotics, were snuggled with daily so they were friendly.

In the end, this was the greatest adventure of my life so far. I will always miss that place dearly. It was my home – the first one I'd really had in my life. In a way, it was the beginning of the foundation for my family. I raised my children there, had more furry pets than I can count, grew flowers and herbs of every name and color, and watched as time passed by.

It was where I became stronger and healed my inner wounds. There's nothing like reaping what you sow. The long, hot days under the sun gave way to evening gatherings filled with Earth's sweetest abundance of life-giving, health-granting foods. My husband, son, daughter, and I would gather around the stone fireplace and roast vegetables, followed by the sweetest S'mores. Life was truly full and good.
Do you have a vegetable garden?
How about your parents or grandparents?
Somewhere along the way, we lost our roots – our connection to our food. We stopped growing food for ourselves. Gardens are now for hobbies instead of sustenance, and we rely on big business to feed us and our children instead.
While it's not always practical for everyone to have a garden, eating food that is grown locally can have a profound impact on your health and the environment.
The typical distance from farm to table varies from 1,500 – 2,500 miles, and much of it is imported. This distance negatively impacts the economic well-being of local farms, increases opportunity for contamination and spoilage, and increases the need for artificial flavorings, preservatives, and colors.
This distance also greatly impacts the flavor and nutrient bio-availability of the food. Fruits and vegetables are at their peak nutrient availability at the time of picking. As the live enzymes die off, the food loses its powerful punch. Let's just say kale and kiwi from 1,000 miles away two weeks ago is going to have a completely different health and environmental impact than kale and kiwi from your neighborhood farm, or better, from your backyard.
There are certainly great options to choose from as you make a shift from buying food from the other side of the world to foods that are grown in your state or local community. They vary in terms of how hands-on you'd like to get, so there's literally an option for the busiest of families to those most interested in knowing for certain how and where their food is produced.
Clearly, the most work intensive choice is to grow your own food. What better way is there than to start your own garden to know precisely how your food is grown and that you're getting the very best nutrients? This way, you will also be growing exactly what your family enjoys. It's also an incredible teaching tool for children to learn (and hopefully continue to pass along) the knowledge of growing one's own sustenance, just as our grandparents and great-grandparents once did.
Another option is to visit a farmer's market in your area. This is obviously much less work intensive and is closer to our usual supermarket experience – only far better! You'll be able to ask the farmer questions regarding their produce and to select what aligns with your needs. Some farmers ship produce in from other farms or areas; others grow their own. You'll want to keep a keen eye out.
Here's an actionable list to help you during your first trip to a farmer's market:
Walk the whole market before buying a single thing. While you may not always abide by this tip (you may learn that a particular item will sell fast, for instance), the first trip is best for getting acclimated. It's easy to buy everything at the first farm stand you encounter, but find that the potatoes were actually cheaper three tents down or organically grown for the same price in another booth. It's also fun for your family to take in the experience in all its novelty first, then get down to shopping.
Try something new. Yes, you want to purchase what you know your family will eat, but you don't have to stick to this 100%. By trying one new item, you may find a new family favorite. And if you're not sure how to prepare it, ask the farmer for ideas before purchasing; they usually have a simple, delicious idea (usually how they cook it for their own family). You may be surprised at how excited you get when you see that fiddleheads are available once again.
Remember that much of the produce is seasonal, which is ultimately best for the environment and your diet. Winter months are often pretty sparse for produce in some areas; spring through fall will offer a far greater bounty. So, if you were really hoping for strawberries, find a different fruit to try out instead.
Enjoy the experience. While not available at some of the smaller markets, you'll sometimes encounter local musicians or artists as you peruse the rows of stands, or a local food truck may be set up selling coffee or breakfast burritos or wood-fired pizza. Slow down your usual grocery-shopping pace and take it all in. Buy some wildflowers from a vendor. Remember that you're now supporting your entire community – your neighbors and new friends – when you spend your hard-earned money, rather than a larger corporation. Revel in that fact.
If at first you don't succeed… There are more and more farmers' markets popping up these days, so don't feel like you should only try out one. It's fun to explore others and even smaller ones may offer a product that you never could've found anywhere else. You'll also notice that some farmers attend numerous markets during the week, so if they're your favorite, you can pick up a bag of their greens mid-week at a different spot. There's nothing wrong with shopping around, as long as you're not driving hundreds of miles to do so.
Or, consider a CSA (Community Supported Agriculture) where you'll be directly benefiting the farmers by purchasing a seasonal share of produce that is often delivered to one pick-up area (usually weekly). There may also be an option for your family to get your hands dirty on the farm, which is another wonderful educational tool. Visit localharvest.org to find your closest farmer's market and CSAs, or utilize an app such as Locavore.
The ultimate goal is to enjoy your harvest, whether from a back yard garden or local market, knowing that by making this choice you are both increasing your family's nutrition and supporting a more sustainable food source. This new fulfilling shift is sure to become a healthy habit, hopefully to last for generations to come.
The easiest way to get local food is to move away from your local grocers and into the resources that are readily available in your community. This is a beautiful fulfilling habitual shift!
Tammi Hoerner is an Integrative Nutrition Health Coach, Master Herbalist, and Aromatherapist who is an Author, Blogger, Speaker, and Coach for modern moms seeking attainable, sustainable, natural wellness. Tammi works with women anywhere in the U.S. in both 1:1 and group programs via phone or Uberconference.
Latest posts by Tammi Hoerner (see all)