Support Your Child's Nutrition with ChildLife® Essentials SoftMelts™
Proper nutrition is key to a child's growing body and developing brain. The right foods plus plenty of fresh air and exercise are, in fact, essential to a child's overall health. Encouraging your child to eat real foods with an emphasis on plants, healthy fats, and protein is a great place to start.
But even if your child eats a balanced diet of whole foods, they could still lack key nutrients due to soil deficiencies and environmental factors. That's why it's helpful to fill in the gaps with safe, proven, GMO-free supplements.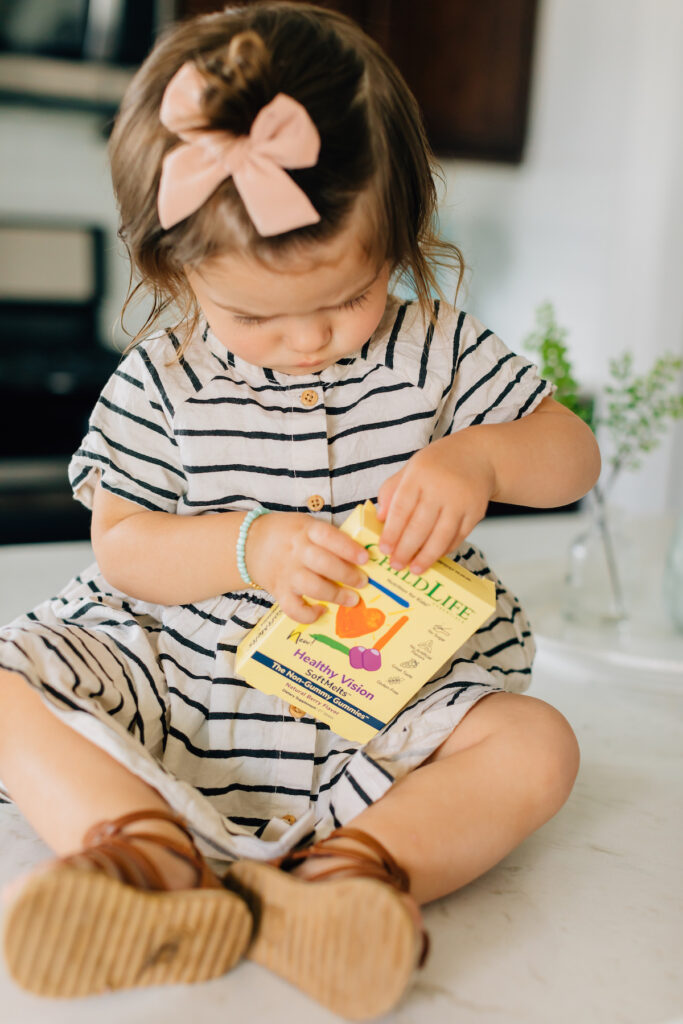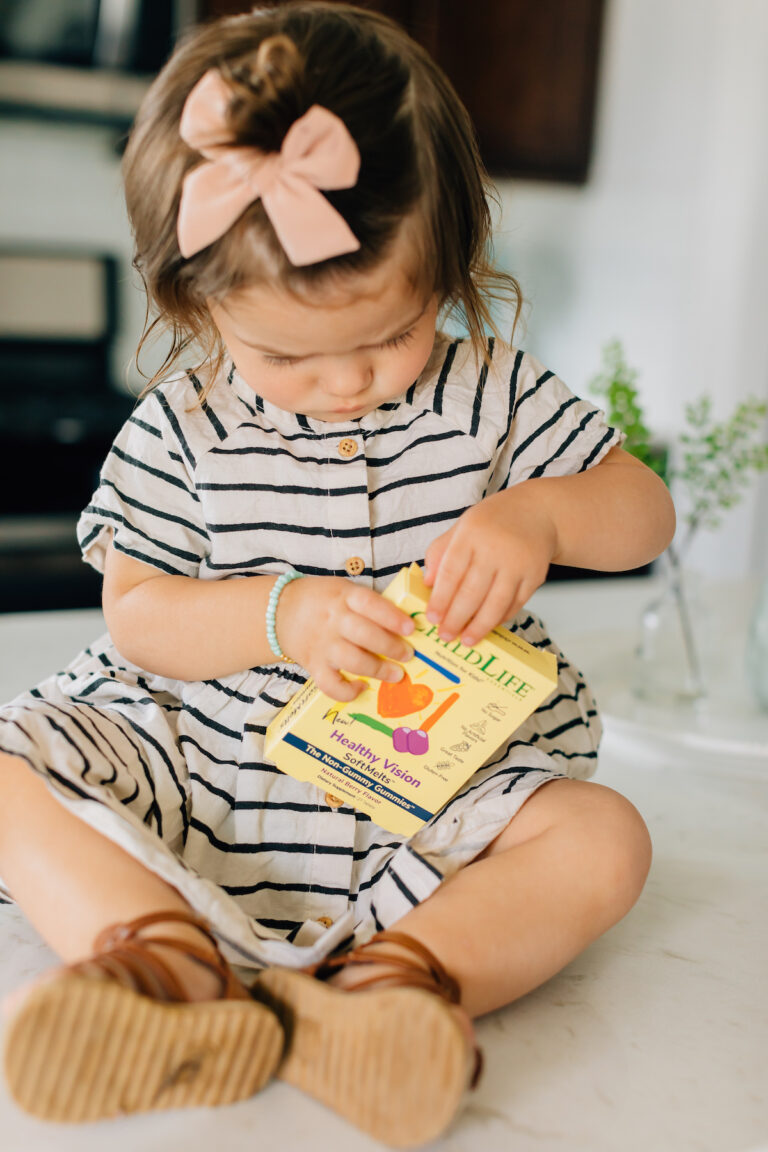 In our article on helping your picky eater get the nutrition they need, we discussed how a willingness to eat healthy, whole foods is a worthwhile habit to instill in your child. The same theory applies to starting a basic supplement routine.
New Multi Vitamin SoftMelts™ from ChildLife® Essentials
One foolproof way to help your child stick to their routine is to offer them supplements that taste good and are easy to take. ChildLife® Essentials new Multi Vitamin SoftMelts™ is naturally sweetened (without the sugar found in many gummy supplements).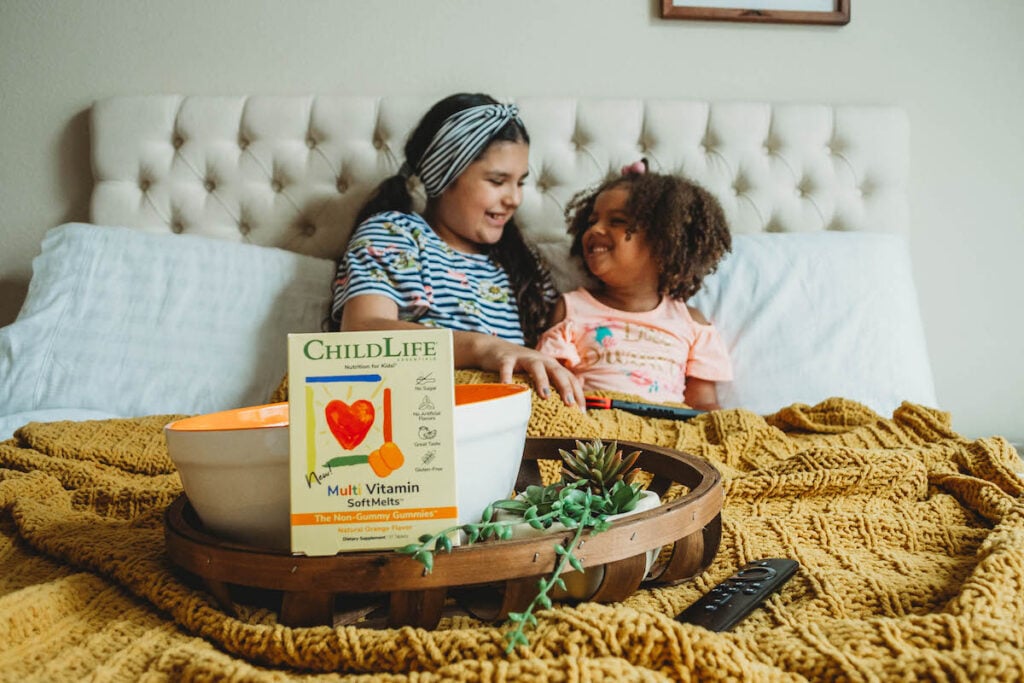 The American Academy of Pediatrics recommends limiting added sugar intake to less than 25 grams (6 teaspoons) per day for children age two and older. Meanwhile, foods and drinks with added sugar should be avoided altogether for children under age two. ChildLife® Multi Vitamin SoftMelts™ is sweetened with Stevia and Xylitol, so they won't be contributing to excess sugar in your child's diet.
Individual blister packs keep these multi vitamins fresh (not dried out like some bottles of gummy vitamins) and make them easy to take along with you.
The vitamins and minerals in this formula were carefully selected for their role in helping children maintain optimal health.
ChildLife® Multi Vitamin SoftMelts™ provides:
Vitamins B6, B12 and Biotin contribute to normal energy metabolism.*
Vitamins A, D3, E, Zinc and Selenium contribute to the normal function of the immune system.*
Vitamin D3 contributes to the maintenance of normal bones and teeth.*
Folic Acid contributes to normal cognitive function and to the reduction of tiredness and fatigue.*
When it comes to value, this is a choice you can feel good about. The serving size of some other brands of gummy vitamins can be as high as four. SoftMelts™ serving size is one gummy, so your money goes a lot farther.
Healthy Vision SoftMelts™
Another concern when it comes to children's health today is vision. The National Eye Institute reports that the frequency of myopia, also known as near-sightedness, has increased in Americans over the last few decades. Two suspected causes for this spike in myopia are an increased amount of time spent looking at things up close and a lack of outdoor activities.
As we continue to learn more about the effects of screen time, it just makes sense to do what you can to help prevent digital eye strain and support your child's eye health.
ChildLife® Essentials new Healthy Vision SoftMelts™ is an excellent supplement to help support visual health. This formula comes in a tasty natural berry flavor and includes:
Wild-grown Bilberry Extract is a little berry that packs a mighty punch. Bilberry has a long-known positive effect on vision and delivers strong antioxidants that help preserve the function of the eyes.*
Lutein and Zeaxanthin are powerful antioxidants that protect the eyes and prevent oxidative damage.*
Vitamin A contributes to the maintenance and support of healthy vision.*
When you consider the role nutrition plays in your child's health – brain function, bone formation, immune health, disease prevention and more – it makes sense to thoughtfully and carefully choose a supplement to fill in any gaps they may be missing.
ChildLife® Essentials supplements are certified non-GMO, Allergen-Free except where noted, gluten-free, and they contain no artificial colors, flavors, fillers, or sweeteners. You can try their new SoftMelts™, their popular Core 4, or any of their excellent products at ChildLifeNutrition.com or iHerb.
*These statements have not been evaluated by the Food and Drug Administration. This product is not intended to diagnose, treat, cure or prevent any disease
This article is part of a collaboration with our advertising partner, ChildLife Essentials. All thoughts and opinions shared are strictly our own. Thank you for supporting the brands that make it possible for Green Child to share free natural parenting and healthy living content.