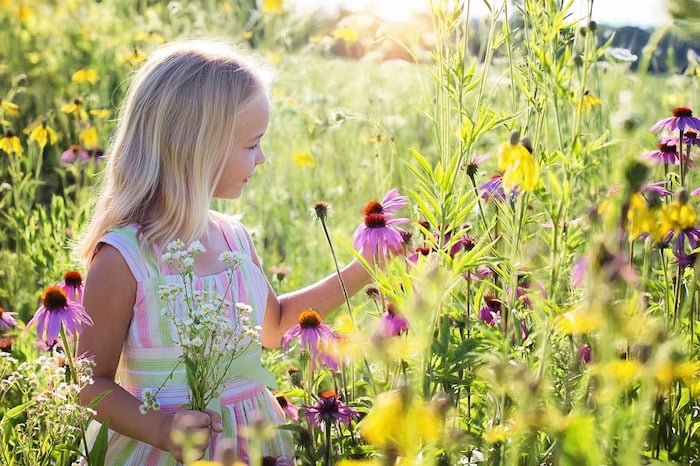 "I love to take vitamins, eat fish, and make sure I have my fermented foods each day!" said pretty much no child ever.
As a pediatrician, I've yet to come across a child who eats a perfectly balanced diet every single day. With school, activities, and our overall culture of "busy," it's not always easy for parents to prepare a nutritious meal every night.
The best way to get quality nutrients is through food. I advise kids and their families to:
Eat a "rainbow" of vegetables and fruits every day: that means to eat a variety of brightly colored vegetables at every meal and to snack on veggies and fruits once or twice a day. For examples, try beats, tomatoes, and apples for red; squash and apricots for orange; pineapple and corn for yellow; broccoli, green beans, cucumbers, kiwi for green; blueberries, plums, eggplant for blue and purple; potatoes, onions, mushrooms for white. Make it fun, use a "rainbow" chart that you hang in the kitchen. Let kids help to "buy a rainbow" at the farmer's market or grocery.
Choose healthy fats, like sockeye salmon, nuts, avocadoes, and olive oil. Growing little bodies and brains need healthy fats every day. A handful of walnuts and brazil nuts makes a wonderful, nutritious after school snack.
Balance protein and carbohydrates at every meal; add eggs or a piece toast with nut butter for breakfast, don't just have a muffin.
Eat yogurt or other fermented foods, like sauerkraut, kimchi, kefir, buttermilk, and my favorite drink kombucha.
The reality that parents and pediatricians know is that although this sounds like really great advice, it is hard to implement on a daily basis. Some days kids just aren't going to get all the nutrition they need.
To maximize health and vitality, it's fairly easy to add the following three supplements to a child's diet.
Top 3 Supplements for Children
Omega 3 essential fatty acids: 500-1000 mg per day, depending on age. Pediatricians tip: choose a liquid supplement. It can be hard to achieve the recommended dose using gummies.
Vitamin D3: 800-2000 IU (International Units)/day of Vitamin D, especially during fall and winter months when kids do not spent a lot of time outside in the sun.
Probiotics: recommended daily dosages of probiotics vary widely, but most experts suggest 1-10 billion CFU (Colony Forming Units) for infants, and 10-20 billion CFUs for older children and adults.
Remember, supplements do not replace a healthy, balanced diet… especially when it comes to the benefits of fish and fermented foods.
Latest posts by Dr. Alina Olteanu
(see all)