The Environmental Working Group just released its annual Dirty Dozen and Clean 15 lists of the fruits and vegetables most and least likely to contain pesticide residues.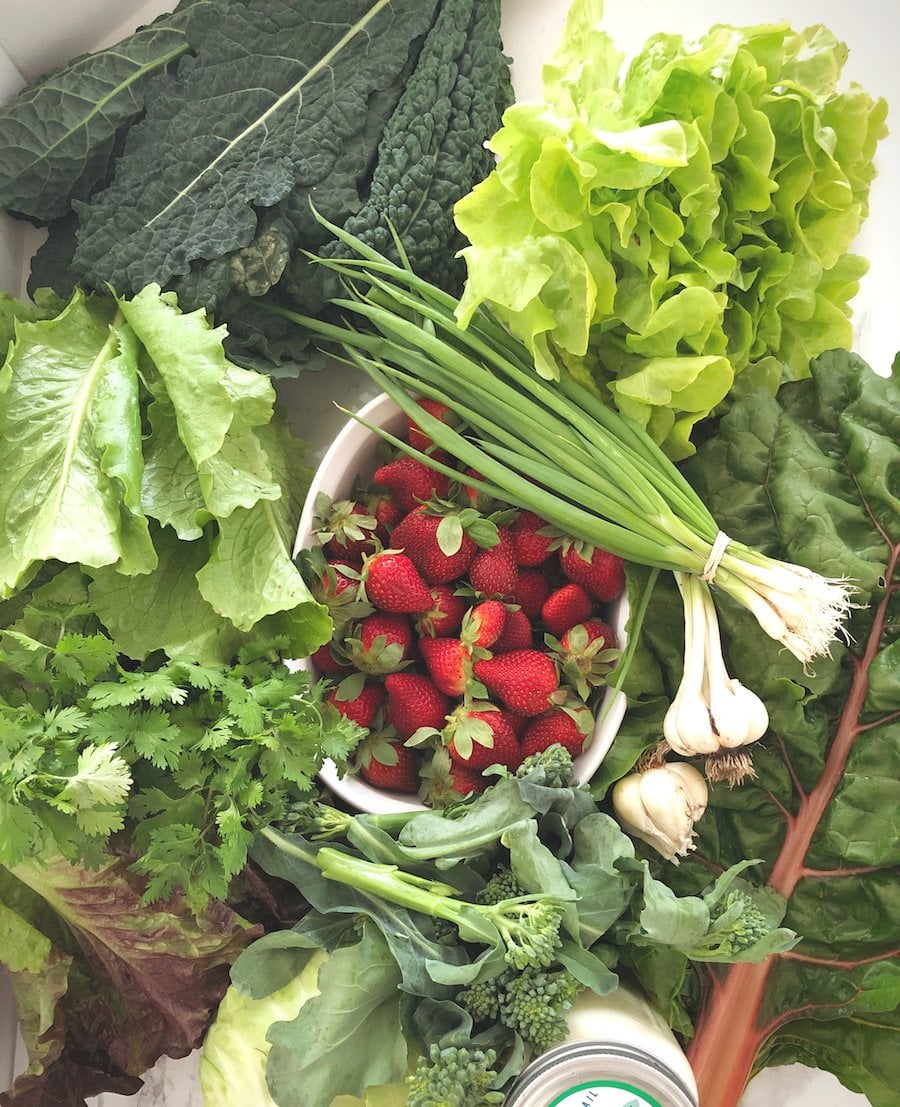 The 2019 report found nearly 70 percent of non-organic produce samples tested positive for pesticides. Non-organic kale (which wasn't even on the dirty dozen list a few years ago) was found to be the third most contaminated produce item behind strawberries and spinach.
It also found more than 90 percent of samples of strawberries, apples, spinach, cherries, nectarines, and kale tested positive for the residues of two or more pesticides.
The Bitter Truth About Kale
Nearly 60 percent of kale samples sold in the U.S. tested positive for dacthal, a possible cancer-causing pesticide prohibited in Europe that can also cause harm to the lungs, liver, kidney and thyroid.
"We were surprised kale had so many pesticides on it, but the test results were unequivocal," says EWG Toxicologist Alexis Temkin, PhD. "Fruits and vegetables are an important part of everyone's diet, and when it comes to some conventionally grown produce items, such as kale, choosing organic may be a better option."
"Even low levels of pesticide exposure can be harmful to children," said Dr. Philip Landrigan, a world-renowned pediatrician and epidemiologist. "When possible, parents and caregivers should take steps to lower children's exposures to pesticides while still feeding them diets rich in healthy fruits and vegetables."
The Environmental Working Group also identifies the non-organic produce least likely to be contaminated with pesticide levels, or the Clean 15. This list is helpful when you're on a budget or live in an area with a limited selection of organic products.
The EWG 2019 Dirty Dozen List
USDA's tests found a total of 225 different pesticides and pesticide breakdown products on popular fruits and vegetables Americans eat every day. Before testing, all produce was thoroughly washed and peeled, just as consumers would prepare food at home, showing that simple washing does not remove all pesticides.
Strawberries
Spinach
Kale
Nectarines
Apples
Grapes
Peaches
Cherries
Pears
Tomatoes
Celery
Potatoes
The EWG 2019 Clean 15 List
The Clean Fifteen is a list classified by EWG as least likely to hold pesticide residues. Relatively few pesticides were detected on these foods, and tests found low total concentrations of pesticides on them.
Avocados
Sweet Corn*
Pineapples
Frozen Sweet Peas
Onions
Papayas*
Eggplant
Asparagus
Kiwi
Cabbage
Cauliflower
Cantaloupes
Broccoli
Mushrooms
Honeydew Melon
*You still may want to choose organic sweet corn and papayas to avoid the GMO versions of these.
"The main route of pesticide exposure for most Americans who do not live or work on or near farms is through their diet," said EWG Research Analyst Carla Burns. "Studies have shown that eating fruits and vegetables free of pesticides benefits health, and this is especially important for pregnant women and children."
Since 2012, the American Academy of Pediatricians Council on Environmental Health has emphasized that children's exposure to pesticides should be as limited as possible, because pesticide exposure during pregnancy and early childhood increases the risk of brain tumors, leukemia, neurodevelopmental defects and other adverse birth outcomes.
Choosing organic foods is one of the best ways you can improve your family's health as well as the health of our soils and environment.

Since 2010, Green Child has published a digital magazine devoted to natural parenting and conscious living. Hailed as "good for a green mama's soul," Green Child has grown into a resource valued by parents who care about bringing simplicity, compassion, social responsibility, and instinctual intelligence back to parenting.

Latest posts by Green Child Magazine (see all)