It's Earth Day! And we're excited to share an amazing giveaway from Tidy Tots Cloth Diapers!
Choosing cloth diapers is one of the kindest things you can do for the planet. Tidy Tots cloth diapers are a hybrid system, featuring a disposable and flushable liner… making life easier and greener for you!
We adore their fun trims and diaper covers. You can count on their patented design and materials to provide a leak free experience.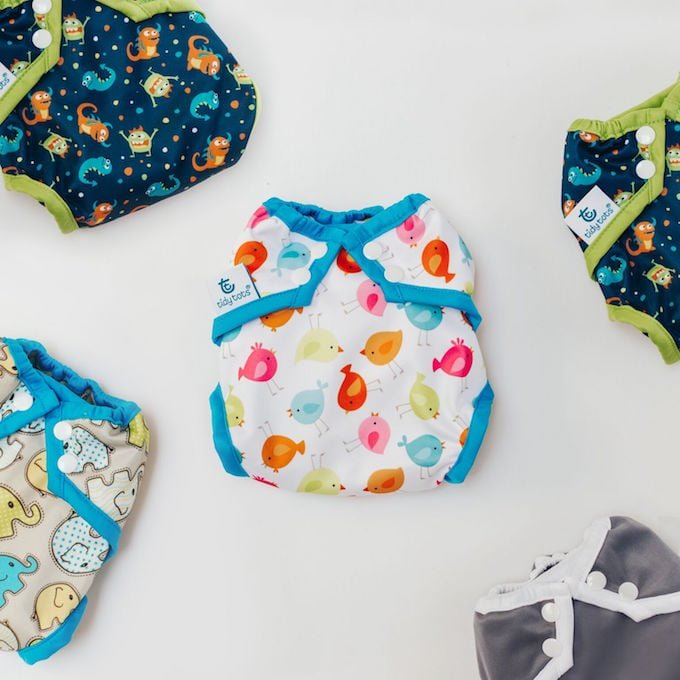 Heavy wetters are no match for the soft hemp blend, No Fold™ Diapers and Boosters. Flushies® diaper liners, are truly a rock star, snapping into Tidy Tots® diaper covers, allowing them to quickly be removed. Just flush away the mess!
We're giving away another set on Instagram so be sure to follow us there for another chance to win.

a Rafflecopter giveaway

*Email address may be used for marketing purposes by Tidy Tots Diapers.

Since 2010, Green Child has published a digital magazine devoted to natural parenting and conscious living. Hailed as "good for a green mama's soul," Green Child has grown into a resource valued by parents who care about bringing simplicity, compassion, social responsibility, and instinctual intelligence back to parenting.

Latest posts by Green Child Magazine (see all)