Encouraging Young Animal Advocates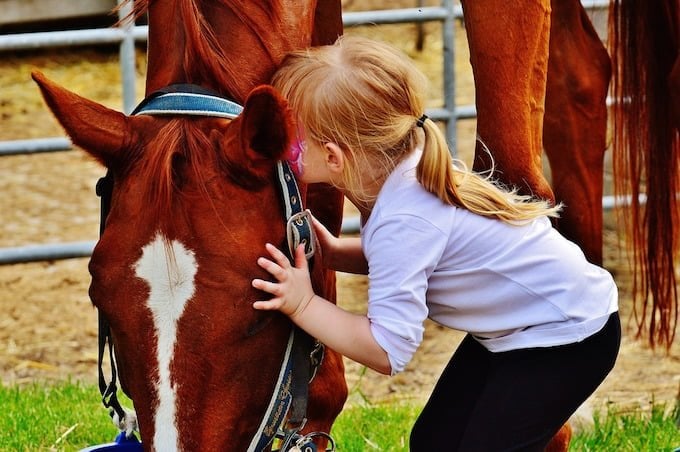 Living greener isn't just about making our planet a better place for people to live. The idea that we share our ecosystem with animals of all shapes and sizes is an important lesson for kids. After all, sharing isn't only nice; it can be fun, too! Kids can often relate even better than adults to the fact that, domesticated or wild, the creatures that cohabitate Earth have as much of a right to a safe, natural, and cruelty-free existence as do we.
"Children trained to extend justice, kindness, and mercy to animals become more just, kind, and considerate in their relations to each other. Character training along these lines will result in men and women of broader sympathies; more humane, more law abiding, in every respect more valuable citizens," reports the National PTA Congress.
This summer, find some opportunities to create your very own junior animal advocates — and make it a family event! Here are some simple ways to do just that.
To Zoo or Not to Zoo?
There's an ethical dilemma to keeping wild animals contained in zoos. At times, the animals have been rescued and would be unable to fend for themselves in the wild, or the zoo may be making a concerted effort to breed a species in hopes of saving it from extinction.
At the same time, there is always the inescapable fact that no amount of hand feeding and care can compete with an animal's natural environment. Discuss this idea with your child and consider asking your local zoo what practices they use to keep their animals safe and healthy. Even if you find disappointing information, the dialog is now open and you and your child can take the next step towards helping. This also helps build compassion and empathy between your child and the animals' situations.
Furry Friends
Looking for a new pet? Stop and consider the endless stream of strays being euthanized on a daily basis before shopping for a "designer" breed. Read up on the topic through the Humane Society of the United States, a site which also offers great ideas for involvement in campaigns against puppy mills and cruelty, wildlife and farm animal protection, and much more. You will also find an adopt a pet link to find your next forever friend. While you're at it, take this chance to discuss responsibility and the fact that your new pet will need love and respect just like any other member of the family.
Visit an Animal Sanctuary
Sanctuaries are a wonderful way to teach children about caring for animals in a conscientious way, and also about volunteerism. You can find a list of accredited animal sanctuaries at American Sanctuary Association or on a larger scale, check out the Global Federation of Animal Sanctuaries. Consider aiding by organizing a local walk/run, a vegan bake sale, or see if your child has another fundraising idea up his or her sleeve.
Old McDonald Had a Farm
Join an ethically run CSA. Local Harvest gives you the opportunity to get your hands dirty, and bring the kids along for some chores. This will not only teach responsibility and help out local farmers, but also start a conversation about the source of our food and the fair treatment of animals.
Eat Responsibly
If the hands-on experience on the farm touches those kind little hearts, discuss cutting back on their meat intake. There are plenty of reliable resources to learn more about raising healthy kids on a vegetarian or vegan diet, such as Healthy Children and Vegan Health. And get the kids in on the cooking, which takes the "plow to plate" concept and makes it personal… while upping the odds that your picky eater will become a bit more adventurous.