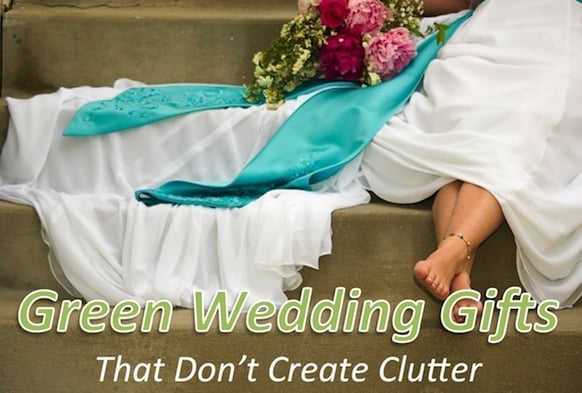 Wedding gifts can be a tough decision. This question showed up in my Facebook feed yesterday:
"What are your most used and least used items from your wedding registry? I don't want something in my kitchen or house that doesn't belong there."
My friend's younger sister is getting married and asked this question. It's interesting to read the answers and see some of her friends consider the wedding gifts they registered for, and how useful they've turned out to be. She's getting advice to skip the formal serving pieces, and opt for more of the things you use every day like towels and linens.
When we registered for our wedding gifts 12 years ago, I remember reading about keeping price points in mind when you create a registry. It said most people get the list, scan it for the first $25 or $50 item, grab it and go. Whether or not that's the most thoughtful way to choose a gift… that's for you to decide. I know it means you're getting the couple something they want.
What I know from experience is that the wedding gifts that now mean so much to us were not the things two 24-year olds scanned in a department store or Target on a Saturday night to cross yet another Wedding To-Do off our lists.
Next time you're shopping for wedding gifts, challenge yourself to think of something that will really make a difference in the lives of two people beginning a life together. They'll get plenty of "stuff" so why not give a gift that doesn't add clutter to their lives?

Latest posts by Amity Hook-Sopko
(see all)