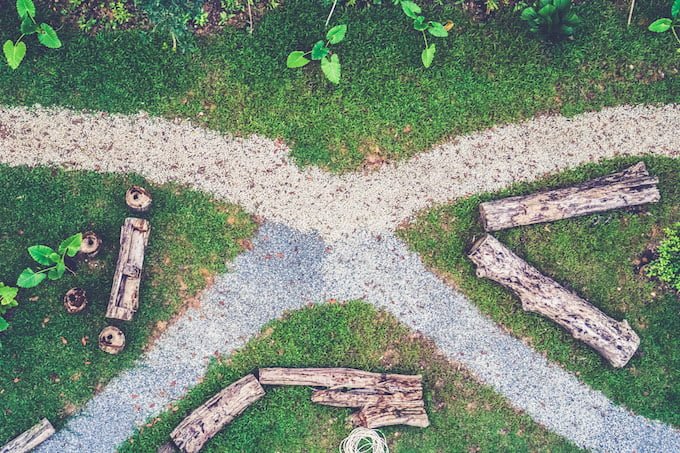 Guiding our kids through the challenges of every day can be draining. Not only do we have to take care of necessities like feeding, clothing, and transporting them, we also have to help them through the most formative years of their lives. While their challenges might seem minuscule compared to what we face, these trials encompass their entire world. Even if they act like they don't want our help, children and teenagers often need some parental guidance to help them on the right path.
However, this whole issue becomes a little harder when there is no distinct "right path." It's much easier when there is a clear right and wrong, but what about something more complicated, like your child's future career? Our society often judges us on our occupation's prestige, job satisfaction is key to overall happiness, and our lives are orientated around work. It is a central aspect of being an adult, but traditionally parents don't take an active role in determining their child's career path. We typically leave that up to schools. Maybe we have a conversation or two before graduation, but at that point we've already lost so much time.
Anything else that influential over our children's happiness is frequently talked about. We counsel our kids how to have healthy relationships, teach them how to be healthy, and encourage them to try various activities in order to find their passion. But the latter is the closest we come to career counseling.
This is particularly startling considering how many decisions teens have to make so early. Choosing colleges, majors, internships, and even high school electives can be overwhelming to a kid who puts a lot of pressure on themselves. Some districts are even especially competitive, so the pressure begins even before high school. But how can we help our kids navigate this pressure and also be happy?
Get Your Kid Thinking
This actually might be the most difficult step. Making career decisions requires a level of self-awareness rarely possessed by a teenager. They've probably already discovered certain activities that they enjoy and thought about what they want to do when they grow up. However, they ought to consider what their priorities are in life and what happiness means to them. Because money does not always mean happiness, especially after a certain point.
How important is it to them that their job earns them respect? Do they want a job that enables them to move around, or do they want stability? Are they okay with a profession that requires extensive schooling, or is that just not for them? Should they work their job in order to pursue their passion, or do they want their job to be their passion? How much financial risk are they willing to undertake?
They might not have all the answers right now, but you want to get your kid thinking about these issues! Not only will you raise a more self-aware human being, but they won't be blindsided when asked to make these sort of decisions.
Emphasize Happiness, Not Success
Success is such a hard thing to define anyway. Especially given that we all come from different backgrounds, cultural and economic, chasing success is not a guaranteed road to happiness. Some people need to overcome lofty tasks to feel accomplished. Others just need to provide enough for those they love and pursue hobbies in their spare time. Neither is necessarily better than the other.
When discussing others, talk about more than just their job. Instead of saying, "This is Dan, he's a doctor," say "This is Dan, he really likes paddleboarding!" Stress that more money does not necessarily mean more success. It's alright to realize the importance of money, but let your children define their own success. Talk about how your promotion at work is not just a monetary compensation but a recognition of the hard work that you've put in, or how teachers, police officers, and other low-paying professions can offer job satisfaction. Meaning is more important than money.
Help Them Research
This is where a lot of parents fall flat. Your kids might know how to navigate the Internet better than you do, but they lack your life experience. While they'll research the pros and cons of becoming a doctor, a software developer, or a yoga instructor, they lack the insight to delve into all the possibilities and factors.
For example, kids might know about popular jobs that exist now, but what about all the jobs that a kid doesn't even think about? Your kid might have a field of interest and settle on the most well-known position in that field, but really they should do some more digging. Even fields that seem to only have one option usually have several potential avenues. There are careers in television for shy people, options for the social worker who wants to travel abroad, and even kids who shudder at the thought of more school can work in medicine. No matter their skill set and interest, your kid can have a fulfilling career.
This sort of approach has multiple advantages, but the most important is that it encourages your child's passion without giving them false hope. Becoming famous, pursuing any creative field, or supporting a family on a public servant's salary are all difficult. That doesn't necessarily mean that you should dissuade your children from following their passion. Instead, their "plan B" can be something that they'd enjoy just as much in the same industry! You just need to guide them.
Ultimately, your role as a parent is to guide them to a fulfilling adulthood. Who they become is so much more than their job, but it is an important component in maintaining happiness. There is a huge disconnect between when kids are asked to make life-impacting the decisions and the age in which they're ready to do so. We can help close that divide by supporting them without compromise and helping them become more self-aware.
Dayton wanders toward self-fulfillment by writing poignant fanfiction, learning how to drive stick, and having frequent existential crises.She lives in Idaho, hopefully guiding her much younger nephew away from the mistakes of her past.
Latest posts by Dayton Uttinger (see all)