We're sharing the many health benefits of matcha tea (boosts metabolism, helps detox the body, and aids in weight loss – to name a few) and our recipe for easing your taste buds into this supercharged nutritional drink.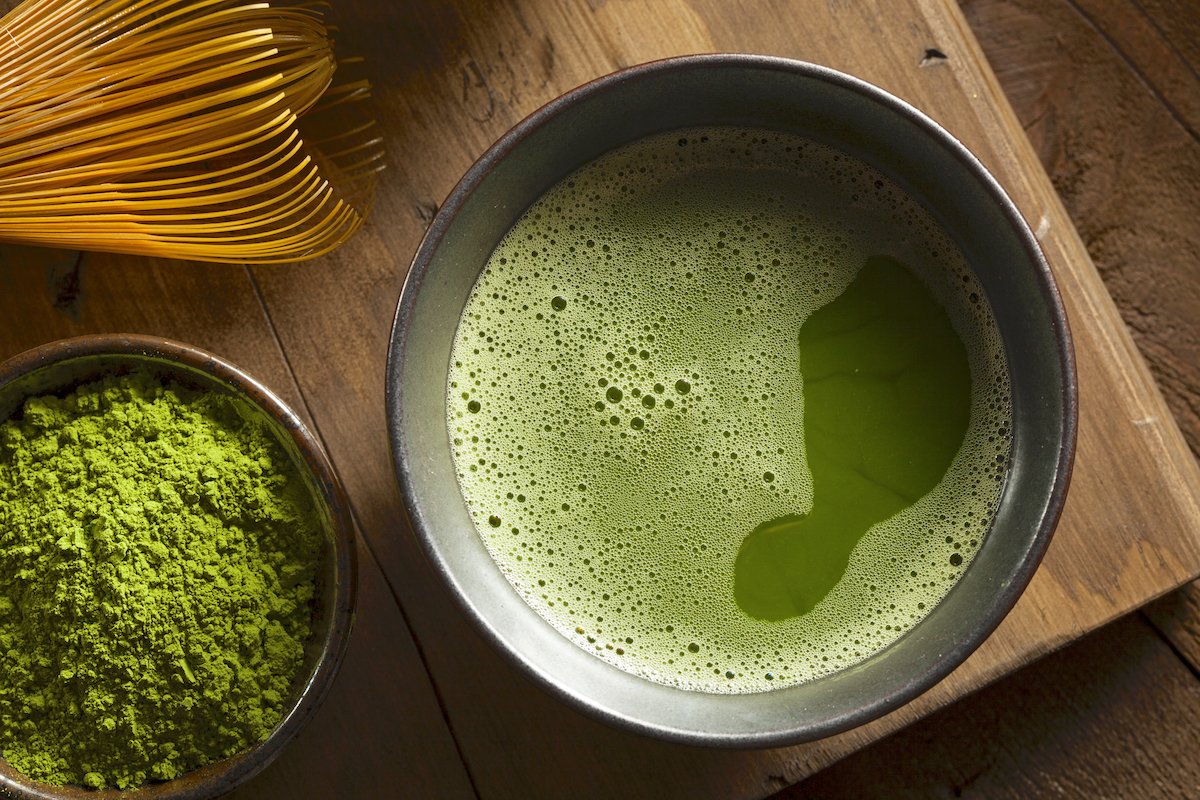 What Is Matcha Tea?
Matcha tea, which means "powdered tea" is a particular type of green tea. Matcha is the only form of tea in which the whole leaf is consumed – and then only after a very specific growing process – preserving all the nutritional goodness in the leaves.
Matcha tea is grown entirely in the shade (farmers cover the leaves with heavy cloth) for three weeks before harvest – usually in May.
Growing the plants in shade causes the plants to produce thinner leaves with better flavor and increases the chlorophyll content. The plants are harvested completely by hand and only the youngest leaves are used for quality matcha.
After harvest, the leaves are steamed to stop fermentation, dried, and packed into bales for cold storage for six months. The aging gives the tea better flavor.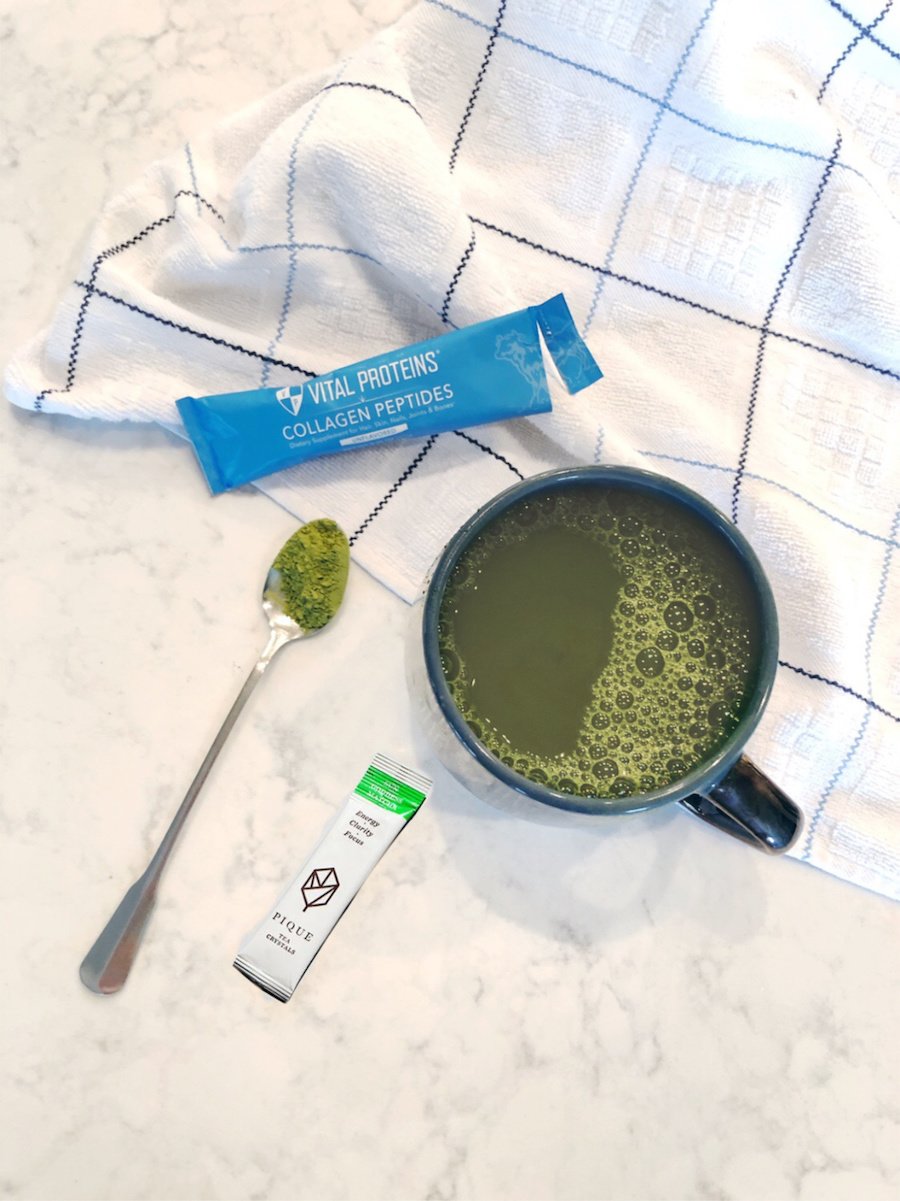 The Health Benefits of Matcha Tea
Matcha tea provides trace minerals and vitamins, specifically Vitamins A, B-complex, C, E, and K.
However, the big nutritional boost in matcha comes from its catechin polyphenol content. The most important of these polyphenols is EGCG (epigallo-catechin gallate). The interest in EGCG for its potential health benefits by the scientific community has exploded and countless studies of its benefits are currently underway.
Catechin polyphenols are compounds loaded with antioxidants. These antioxidants are the reason for the research into the ability of matcha tea to:
Protect against several types of cancer by decreasing the growth of cancer cells
Help prevent cardiovascular disease (reduction of cholesterol in the blood and reduce high blood pressure)
Slow the aging process
Help the body resist toxins
Boost metabolism
Improve brain function
Help stabilize blood sugar levels in people with Type 2 diabetes
Find more information on the health benefits of matcha tea in this helpful resource.
Matcha is a wonderful tea to use in ceremony or as part of a ritual. The Tea Ceremony is a wonderful example of spiritual lessons embodied in ritual.
What To Know Before You Buy Matcha Tea
Matcha tea is a top trend right now and that can lead to tea getting into the market that may not be so pure.
Matcha tea comes from Japan and many of the tea farms are usually close together. That means that while one farm may be very cautious with its growing procedures, one a little farther down the road may not be. When the wind blows, pesticides from the not so good farm may end up in the soil at the good farm. Add to this issue, the problem of radioactive exposure from Fukushima and, well, you get the picture.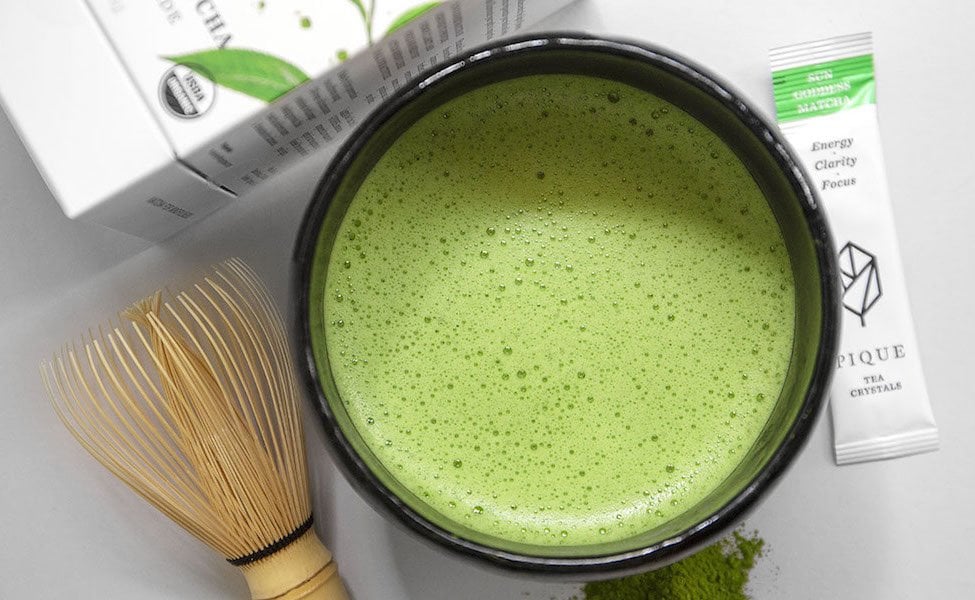 Another thing to understand before you buy is that matcha tea is expensive.
Quality matcha is a premium product. Because of the way leaves are grown, shaded, harvested and processed, the quality of the matcha will be reflected in the price. A high quality matcha can only be harvested once a year! So if you find matcha for cheap, it's probably because the leaves are of a lesser quality and weren't properly processed – which means far fewer health benefits.
One we're particularly impressed with is Pique Tea's Sun Goddess Matcha. Pique's teas are made from supercharged 100% organic tea crystals that dissolve in cold and hot water. Why do we love tea crystals? There's no need to worry about brewing with tea bags that contain plastic.
Pique's tea crystals deliver 12x the antioxidants of teabags and 20x the antioxidants of bottled tea with no preservatives, sugar or additives. They triple screen their products for pesticides, heavy metals and mold.
After years of looking for a good source for matcha tea, Pique Tea found a farm in Kagoshima, which neighbors Okinawa, which is known for the longevity of its people.
How to Enjoy Matcha Tea
For many people, matcha is an acquired taste. Both the smell and taste are rich and earthy. Because it's high in vitamin C, chlorophyll, selenium, chromium, zinc, and magnesium… plus all the other benefits, it's a taste we've deemed worthy of acquiring.
This recipe cuts the strong taste with a little local honey. And because we are always looking for ways to get more collagen peptides, we add it to all of our warm drinks. Vital Proteins Collagen Peptides has very little flavor, so it doesn't compete with the matcha.
We use a matcha tea whisk because it works well and feels more ceremonial, but it's not a deal breaker if you don't have one. You can use a regular whisk or if your bowl is large enough, use a regular spoon and stir vigorously.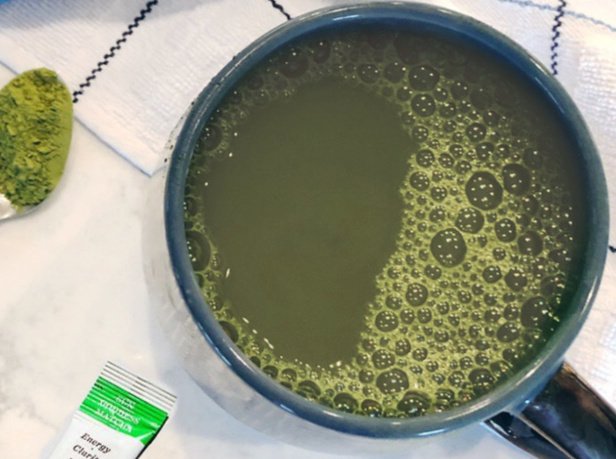 Marvelous Matcha Tea
2019-02-24 15:25:38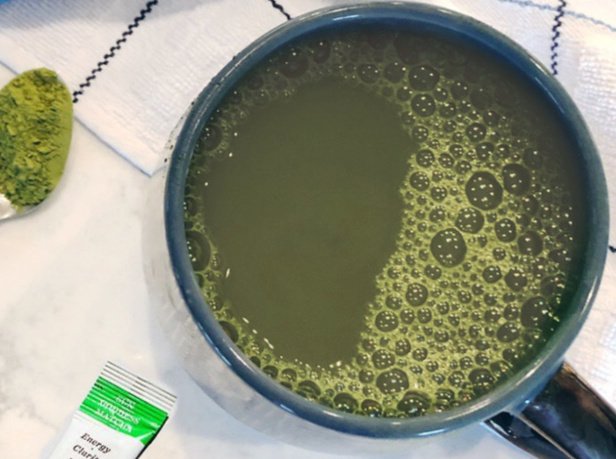 Serves 1
A rich and delicious way to enjoy the benefits of matcha tea.
Instructions
In a ceremonial or small glass bowl, combine matcha with hot water and whisk (or stir) until matcha has dissolved.
Pour into teacup or mug.
Stir in honey and optional collagen and enjoy hot.
Green Child Magazine https://www.greenchildmagazine.com/

Since 2010, Green Child has published a digital magazine devoted to natural parenting and conscious living. Hailed as "good for a green mama's soul," Green Child has grown into a resource valued by parents who care about bringing simplicity, compassion, social responsibility, and instinctual intelligence back to parenting.

Latest posts by Green Child Magazine (see all)