How To Efficiently Clean Your Coffee Maker
If you've heard stories of mold building up in Keurigs, you're probably interested in finding the best ways to efficiently clean your coffee maker.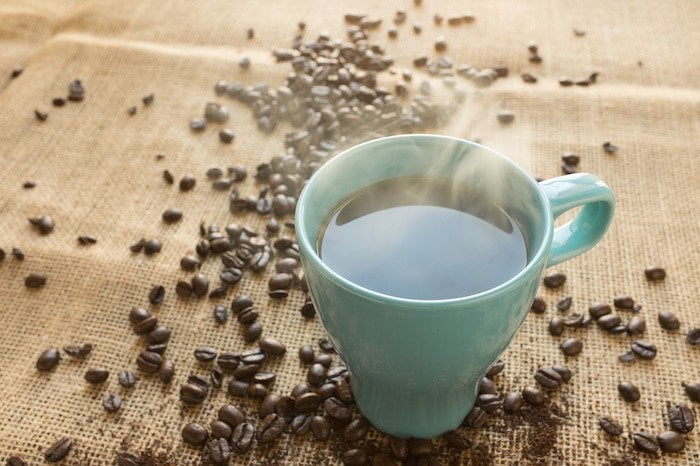 The problem with the k-cup machines is the fact that the inner tank, water hoses, and valves are all hidden inside and they can't be reached (or cleaned) without completely disassembling the machine. You can only rinse them during descaling or run occasional vinegar rinses and hope this will keep your coffee maker mold and germ-free.
Over time, hard water mineral deposits, old oils from the previously brewed coffee and other impurities start to build up. When that happens, your machine now becomes a hotbed of germs and bacteria. In addition to being a health hazard, you'll probably notice it begins to brew bland coffee.
Fortunately, you can reverse the situation by cleaning your coffee maker using simple ingredients such as dish detergent, vinegar, and water.
If your primary means of coffee or tea making is a Keurig machine, we recommend a reusable stainless steel K-cup to reduce the amount of disposable single use pods already crowding our landfills.
Set a reminder on your phone to keep up with your regular coffee machine cleanings!  This will prevent scaling or hard water build up and prohibit mold growth.
Weekly Cleaning
It's a good idea to clean your Keurig or coffee maker every few days or once a week to remove the grinds, oil, and coffee residue. The first simple way to keep it clean is by giving it a general once-over with warm, soapy water. Disassemble the brewer first so you clean the drip plate, K-cup holder, drip tray, funnel, and the exit needle with ease.
For the water reservoir and the removable lid, avoid using detergents or any other cleansers to prevent water supply contamination. You can then wipe down the outside using a damp and non-abrasive cloth. Dry all the pieces properly with a clean dish towel or allow to air dry for a few hours.
Deep Cleaning
As time goes by, you may realize that your coffee maker is not dripping properly, heating up, or functioning as expected due to the excess grime sticking to the inside of your brewer. This calls for a thorough cleaning using vinegar and water, a process known as descaling.
Here are the steps to follow:
Rinse the machine with vinegar
Fill the reservoir with undiluted vinegar. If you have a standard size coffee maker model, use about 1500 ml of undiluted white vinegar or 300ml for a mini model. Begin the brewing process without the reusable K-cup and allow your machine to run as usual. You can place a mug or mason jar on the drip tray to help you catch the liquid after it has been run through the machine. Wait 30 minutes for the solution to do its job.
Repeat the vinegar process
Repeat the step above. You can use the same mug to catch the vinegar once it is brewed. Start brewing and turn the coffee maker off halfway through and let it sit for 30 minutes or so before powering it on to finish the cycle. Once the machine indicates, 'Add Water,' pause it and let the vinegar remain in it for about 4 hours while still on. After the process, discard the dispensed vinegar.
Rinse with water
Fill the reservoir with pure cold water and run it through a brewing cycle to remove any remaining residue. Repeat the process 2-3 times or until the water is clear and the vinegar taste/scent has dissipated. After that, your coffee machine should be clean and ready to use.
Following these simple steps will ensure your coffee maker is clean, germ-free and ready to make delicious coffee.