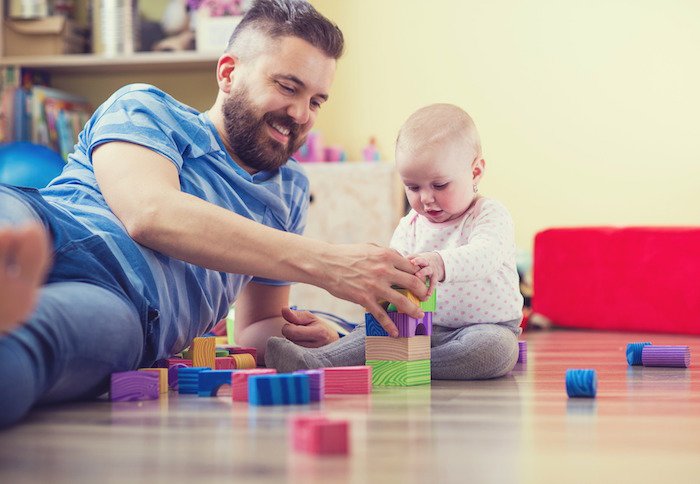 As I spent my weekend reading books on birthing and breastfeeding, I was inspired to write something for the fathers.
During Lamaze classes, I used to spend more time listening to and working with the fathers as compared to the mothers. Funny as it seems, I practice that for a reason. Fathers are commonly forgotten during these nine months. (And often for the first few months postpartum.)
You may ask why I advocate on behalf of the dads when it is the mother who goes through all the physiological and emotional changes during pregnancy? In honor of Father's Day, I'll explain a few important reasons why.
Physiological | As a mother, the changes are taking place within you. Morning sickness, emotional surges, feeling the baby's kicks validates the presence of life within you. The father may feel like a passive character. He can listen and understand you, but it's not the same as feeling it first hand. Many dads-to-be feel disconnected and stressed to some extent.
Spending quality time together can be helpful in such scenarios. Prior to birth, involve your partner in activities like setting up the baby's room or ask him to sing, read stories, and talk to the baby.
Preventing Neglect | Once the couple announces their pregnancy, the spotlight shines on the mom-to-be. From friends to family to the doctor or midwife… everyone's primary concern is the mother. The father is often relegated to the sidelines. No one asks or cares how he is. If this happens, he may start feeling neglected and disconnected from his partner.
Make a point of involving your partner in everything. Find ways of bringing him in the loop and making sure he feels equally involved in this new journey to parenthood.
Intimacy | It's common for a man to be cautious or unsure about being intimate while his partner is pregnant.
Intimacy, in all forms, brings a sense of security, comfort, and love to a relationship. Never be afraid to talk to each other openly about it. Unless your doctor or midwife advises against it, sex during pregnancy is totally fine. However, it is necessary that the couple talk to each other about any inhibitions or worries.
Financial | We still live in a patriarchal society. Even today men are supposed to be the financial backbone of a family. No matter how prepared a couple is, there's often worry about the finances needed to raise a child. And most of that worry falls upon the dad-to-be.
Assure your partner that he doesn't need to carry the financial burden alone. Let him know you have money fears as well. By keeping an ongoing conversation about money, you'll help him feel less isolated or solely responsible for your new family's financial future.
Fear of Birth | Mothers-to-be reading this might think, "He doesn't have to go through anything!" On the contrary, the father goes through a rollercoaster of emotions while you labor and give birth. He often feels helpless and can worry a great deal about your and the baby's health. The feeling of helplessness when the person you love is in pain can be one of the worst.
Throughout your pregnancy, make sure your partner knows you want him to be an active participant at the birth. Attend lamaze classes together and ask his opinions on the birth plan. Your doctor or midwife can offer guidance on how your partner might expand his role. When he takes on an active "coaching" role, the process of birth can become less scary.
Once the Baby Arrives | Now, the spotlight is on the baby. At this time, as a mother, your day is entirely taken up feeding and taking care of the baby. This period is when the father faces maximum feeling of neglect. It is no one's fault.
Involve your partner in the baby's feeding ritual. Show him how to burp the baby. Let him create his own bonding or nighttime routines. Take a family walk. Spend some time with him when the baby is sleeping (even 5 minutes of your full attention can work wonders). Dress up for each other and go on dinner dates. The extra effort will definitely pay off!
Above all, communicate clearly during this phase of life. Encourage him to talk openly about any worries or doubts that he might be facing. Fathers go through a very different kind of emotional stress while their partner is pregnant and for the first year. As women, we can't entirely understand that in the same way that they can't fathom what we go through. It isn't a fight about who requires more attention.
As a couple, you have decided to start a family and no matter what happens, you're in it together. Start by being open with each other, talking to each other about your worries and stresses and understanding the fact that there will always be a small percentage which you will not be able to understand and that is fine.
Love each other, be there for each other, and give your uninterrupted time to each other. There's almost nothing a little love and attention can't solve.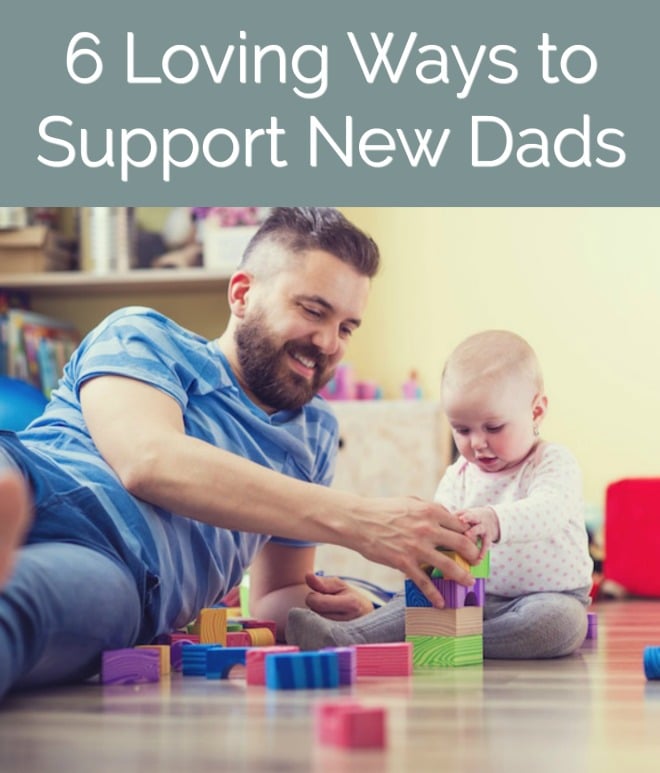 Anjali Raj is a Childbirth, Lactation, and Pregnancy Yoga Instructor. She is a co-founder of a pregnancy fitness and wellness organization called ilove9months. ilove9months mobile app helps women stay fit throughout pregnancy and later. Anjali is currently a PhD researcher at Warwick Medical School, Coventry, UK.

Latest posts by Anjali Raj (see all)