Sure, you know your child and how to handle the ups and downs that come along with parenting them on any given day.
That being said, well-intended insight — read: well-intended, not the two cents from random person here and two cents from bystander there — can help us all parent a little more wisely even if just through that one tough or challenging moment.
If you're like us, a little cosmic guidance offers just the right amount of nudge we might want or need. The universe is filled with energy and where we land on the astrological chart can influence how we navigate all that it has in store for us.
So, we thought it would be both fun and useful to consult Reiki and spiritual counselor, Jackie Ortez for parenting-minded Tarotscopes based on your zodiac sign. Take a look and let us know how the readings resonate in the comments!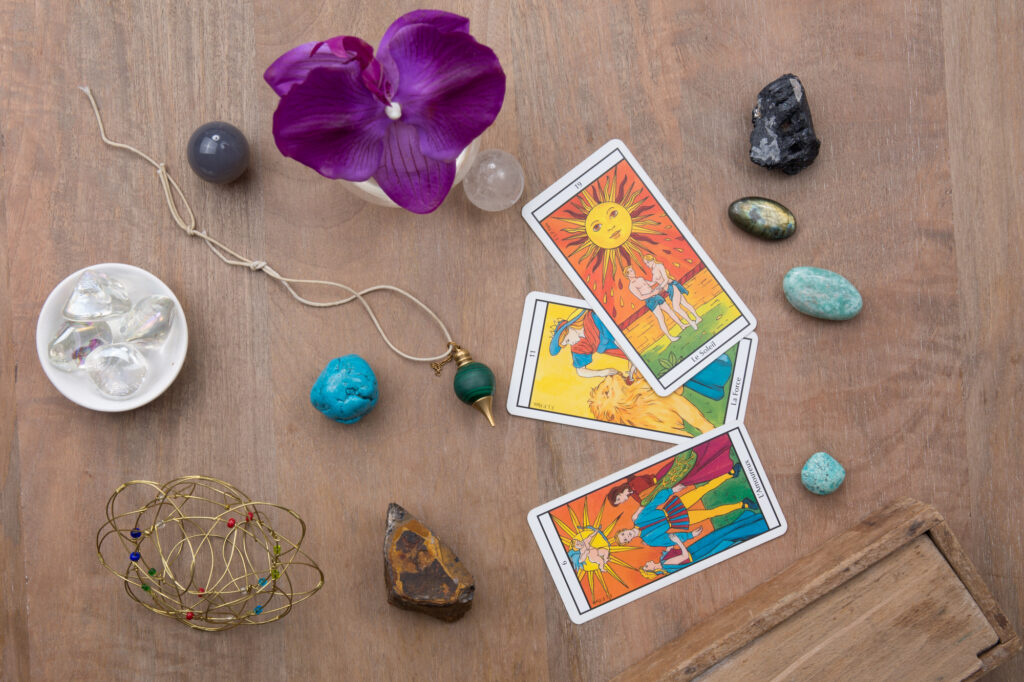 Parenting Tarotscopes
Find your astrological sign and check out your tarot card reading for this month and get some parenting tips for how to put this cosmic advice into action!
Aries Parent
"Let the reigns go a little more than usual. Let your child explore their own way, while looking inward at why you lately feel the need to hover. A need for control is born out of fear; it's time to discover what you are really afraid of."
Consider spending some of that time you gain back on yourself by starting a gratitude journal. Perhaps by writing down what you are thankful for, you can appreciate the things that are working for you and better weed out the things that are not.
Taurus Parent
"Organize your thoughts and schedule on paper instead of just in your head. When the mind is occupied with too many things, less will be accomplished. This will help you not only balance your home life, but your wallet as well."
Need some help getting started? Check out our free printable and customizable planners! The act of writing down your daily tasks and goals can help you get one step closer to accomplishing them.
Gemini Parent
"Slow down as a family. Say no to some obligations and invites and instead spend quality time together. This could look like watching a movie, letting everyone sleep in or having a "yes" day."
Or simply embrace the joy of doing nothing.
Did this tarotscope ring any bells? Let us know in the comments!
Cancer Parent
"Give yourself some credit that you are making the right decisions for your family. Not everything needs to be taken so seriously. Get in touch with your own free-spirited inner child."
Let go of the day-to-day worries with a little help from meditation. Meditating for even just a few a minutes a day can help you relax, and also help you become a better parent in the process, here's how.
Leo Parent
"It may feel a little like a rough patch right now, but you are getting through it. Put your head down and keep going. Soon your home life will be all balanced again."
Maybe take this month as an opportunity to unplug a bit more than you usually do and reconnect with nature. Did you know that kids that spend more time outdoors become happier adults? Talk about a win-win.
Virgo Parent
"You have the energy to plan everything right now, so take advantage. Those classes you want the kids to take in the Fall? Book them! The hike you want to go on as a family. Do it!"
Want help establishing healthy routines? Check out our tips for creating reassuring rituals for your kiddos now, so that they are ready for when it is time to get back to summer activities or school.
Libra Parent
"You may have been feeling like a lion tamer in your home lately. Don't worry, the chaos won't last. Remember though, your energy is what dictates the home's energy, so if you start to remain calmer, everyone else will follow suit."
Do your best to keep your cool around your kids, we know that it is easier said than done. Read one mom's story about how she copes through challenging moments in her article, "I don't want to be the mom who yells".
Scorpio Parent
"There may be a lot going on right now, but you got this! Continue to let things flow how they are and it will all keep working out. You don't need to know why, just be grateful."
Want to help encourage your children to be appreciative of life too? Check out these 5 steps for encouraging an attitude of gratitude within children.
Sagittarius Parent
"The kids feel very distracted and are bouncing around all over. It's time to command respect of you and the home with structure. Make a loose schedule around three planned times each day. This should help get your sanity back a little!"
Parenting isn't always easy. It can be hard to determine when you need to draw a line and when you can let things slide. Take a look at how mindful discipline can transform your family for the better.
Capricorn Parent
"Getting out in nature, specifically more green types, is key right now. Help your little ones connect and explore the world around them by going on a hike, camping or planning a long weekend trip in an AirBnB tree house. Get a book about identifying trees, bugs or birds and make that into an activity."
Plus, check out more fun ways to connect with nature as a family.
Aquarius Parents
"Don't feel guilty for taking some time for you. Your cup needs to be filled in order to be the best parent possible. Spend some time in the sun to soak up extra vitamin D and get back to feeling like you again."
Try out a new yoga routine or get back into the habit of of practicing yoga on a regular basis if you haven't had much time for yourself lately. The mind, body and soul benefits can impact your family for the better.
Pisces Parents
"Your child may need you right now more than usual. Put down the phone and pay attention to what they are really saying. That small gesture will mean a lot this month."
Has your child been down on themselves? Help stop negative self-talk with this three letter word.
Want to know how your astrology sign jives with your child's? Check out how a birth chart can help you learn more about your parent, child relationship! And check back next month for more tarotscopes for parents!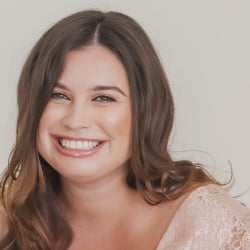 Latest posts by Caitlin Ultimo
(see all)