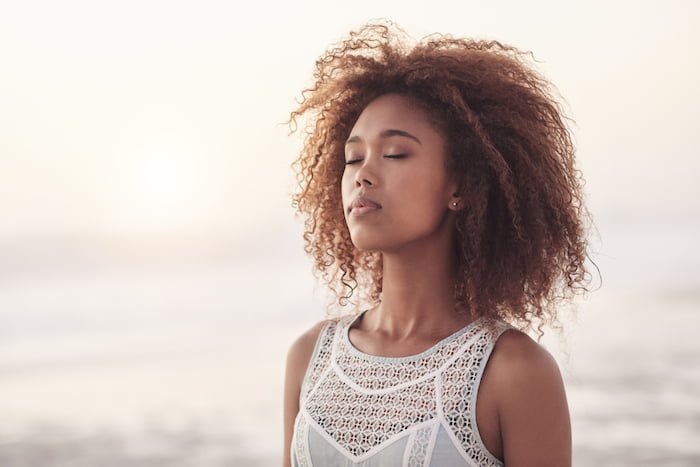 New year, new you!
This is a term that so many of us hear in the beginning of every year. You might sit down and stare at a blank piece of paper as you begin to write down all of your intentions and changes you want to make for the new year.
I know I do every year.
Sometimes it can be overwhelming, especially as a mother, to not only accomplish these goals, but to write them down. Our minds automatically divert to our children and their needs. It is just the way it goes in our world.
Mothering, even if you haven't given birth yet, is a full-time adventure in caring for yourself. At no other time in your life will you be asked about your nutrition, exercise, sleep habits, work stress or mental status as when you are preparing for pregnancy or when you become pregnant. And afterwards? The duties of a mother continue to accelerate… and at a fast pace!
So, I am going to backtrack and start with something that should be the first step when introducing yourself to new goals and change.
I'm starting with love.
Yes, love.
You might be thinking, "Now wait a minute. Love? I am a mother, love is my middle name!" In many ways, yes love is the basis of all things motherly. Everything you do as a mom is with the kind of love that breathes from your soul and no matter how tired we are or how hard life gets, trying to just juggle all the demands or what is happening around us – we love our families with every ounce of our heart.
So let me explain for a moment. Look at yourself in the mirror and take a moment to breathe and really look at yourself. When is the last time you did this?
Now, say the words, "I love you,_______(your name)"
What do you feel?
Some of us feel good when we say it, others… not so much. We may feel downright uncomfortable with this exercise. We kiss boos boos away, wipe tears and rock our babies to sleep and the words, "I love you" spill out of our mouths all day long to our children.
But do we tell ourselves the same?
Most of the time, we don't and for some, loving ourselves becomes lost in the daily duties of mothering. Love starts inward and the demands of motherhood can wash away a part of ourselves with the waves out to sea.
So, this is where you can start with your new self-care ritual for 2017. Deciding that you want to be a mother, you are deciding to care for yourself in a whole new way.
In her book, You Can Heal Your Life, Louise Hay calls it mirror work. The concept has been so revolutionary, she wrote a book that focuses solely on Mirror Work. Perhaps you think this a silly exercise, but I guarantee that if you can say this every time you look in the mirror for 21 days, you will transform your life.
When I first tried it, I was embarrassed. I couldn't even look into my eyes without seeing that I really don't love myself that much. In fact, I thought I was lying when I said it. The traumas that I had faced over the years from sexual assault, birthing my stillborn son and postpartum depression/PTSD had taken a toll on me. But determined to see if I could change my feelings, I persevered.
Several days into this practice, I began to look into my own eyes with compassion and actually saw the little child I once was. Before long, that little child lit up more and more and I remembered her innocence and childlike joy.
By the end of a month, I understood more of what it means to really love myself and my confidence soared. I found I was more peaceful when stress began to grow at work or home. I also had more patience and less worry about things.
Loving yourself is far from selfish.
I found that by starting my day with this exercise and loving me first, my motherly love and love for my husband spread through the home with much more peace and abundance. The mother is the anchor in which keeps the family grounded in the wild seas of life. Loving yourself first will keep that anchor steady and help keep your consistent in your self-care routines that you have set up for this year! This is so you don't continue to wash away with those waves.
Doing this mirror work will build a stronger connection between you and your family. This exercise brings health into your body-mind so that when you are preparing for pregnancy or you already are a mom, you are feeding transforming love to your baby and his or her spirit. This produces an intimate connection that benefits you, your unborn child, or your children that are already here.
Mirror, mirror on the wall…Say "I LOVE YOU," and the mirror will tell all!
Lindsay is a writer, motivational speaker and founder of Healthy Mom Happy Baby, a holistic and spiritual consulting company that teaches women to prepare for motherhood mind, body and spirit. She's also a Spiritual Joy Restoration Coach, helping to bring light back into people from inner healing. She is working on her first book, an inspirational Memoir, Just Be: How My Stillborn Son Taught Me to Surrender from a Violent Past.
Latest posts by Lindsay Marie Gibson (see all)