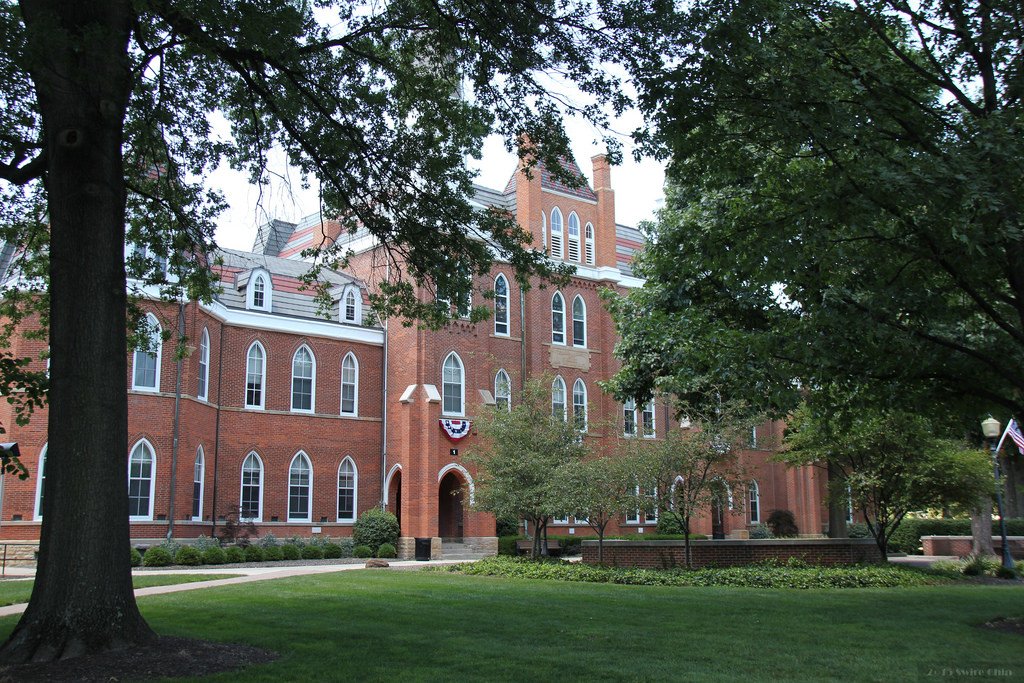 The costs associated with college education in the United States have skyrocketed over the past 40 years, creating significant financial challenges for families who wish to provide for their children's educations. The large and growing financial burden posed by college education calls for thoughtful planning and disciplined saving on the part of parents.
Fortunately, valuable savings tools are available to help families meet their education savings goals. Additionally, we discuss ways that socially conscious families can meet the financial challenges posed by college education costs while staying green.
An increasing number of people are seeking to better align their investment portfolios with their core values. A decade ago, the investment options and research tools available to integrate environmental, social, and governance (ESG) factors into a customized investment portfolio were quite limited. However, the investment world is changing quickly, and many new products and analytical tools have become available to help investors better implement customized portfolios that integrate ESG factors.
The chart below illustrates, over the past 40 years, the average costs of tuition and fees.
Source: The College Board, Annual Survey of Colleges; NCES, IPEDS data
Ways to save for college
Several savings vehicles (529 Plans, Coverdell Education Savings Plans, and Custodial Plans) have been created which enjoy various tax advantages and levels of investment flexibility, though it is important to fully understand the rules that apply to each type of investment account.
529 Plans
529 Plans are education savings vehicles operated by state agencies or educational institutions for the express purpose of helping families set aside money for future college costs. 529 Plans provide certain tax advantages in order to incentivize families to save for education.
Currently there are a few 529 plans that offer exposure to socially responsible portfolios. While available to residents of any state, plans offered by Washington DC, Illinois, Virginia, California, Connecticut, Oregon, Texas, Wisconsin and Pennsylvania all offer at least one socially responsible investment option in their investment lineups. However, it should be noted that while all of the aforementioned plans offer at least one socially responsible investment option, the Washington DC College savings plan is the only plan in the country to offer a full range of green investment options.
At the Federal level, 529 Plans compound tax-free, so long as all proceeds are used for qualified education expenses. Similarly, asset growth achieved within a 529 Plan is exempt from state taxes, again assuming that proceeds are used for qualified education expenses. Many states provide additional tax breaks on contributions to 529 Plans. Unlike many other tax-advantaged savings vehicles, 529 Plans do not have any income limits that restrict who may make contributions.
One defining feature that makes 529 Plans unique with respect to other education savings vehicles is that plan assets remain the property of the parent or other adult who establishes the account. For this reason, 529 Plan assets may be transferred from one child to another.
Outside of the 529 plan structure Coverdell Education Savings Accounts and Custodial Accounts offer "green" investors the full flexibility to manage their portfolios in a socially responsible manner. Socially Responsible Investing, also known as sustainable, impact, socially conscious, green or ethical investing continues to grow within the United States. In its 2014 trends report, USSFI observed that SRI investing nearly doubled from $3.74 trillion in assets in 2012 to $6.57 trillion two years later. Within these accounts investors can invest in a portfolio of stocks, mutual funds, ETFs and other impact related assets to create their own investment allocation which aligns with their personal values.
Coverdell Education Savings Accounts
Coverdell Education Savings Accounts ("ESAs") are similar to 529 Plans in that they allow for tax-free growth and tax-free withdrawals, as long as proceeds are used for qualified education expenses.[1] However, Coverdell ESAs differ from 529 Plans in that assets may be used to cover K-12 expenses, in addition to college expenses. ESAs also differ from 529 Plans in that contributions are capped at only $2,000 per year per child, and contributions are disallowed after the beneficiary reaches age 18, whereas 529 Plans allow for contributions regardless of the beneficiary's age. One important point to keep in mind regarding the Coverdell ESA is that all funds must be withdrawn from the account by the time the beneficiary reaches age 30 or certain tax penalties will apply.
Coverdell ESAs were previously known as Education IRAs because of their similarity to Roth IRAs. They are treated effectively the same way as Roth IRAs from a tax standpoint, assuming funds are used for qualified education expenses. Coverdell ESAs also give the account owner the same high degree of investment control as Roth IRAs, allowing for fully customized investment portfolios.
Unfortunately, however, the similarities do not end there, as Coverdell ESAs also have income eligibility criteria similar to those associated with Roth IRAs. Filers whose incomes exceed these limits may not contribute to a Coverdell ESA.
Custodial Accounts
A custodial account is a legal structure established under the Uniform Transfers to Minors Act (UTMA; formerly known as the Uniform Gifts to Minors Act, or UGMA) that allows for property to be irrevocably transferred from an adult to a child. Property transferred to a minor under this law becomes the legal property of the minor and cannot be returned to the grantor.
Another point to consider regarding custodial accounts is the fact that such assets weigh far more heavily in college financial aid decisions than parental assets because they are the property of the minor. In addition, unlike a 529 Plan, assets in a custodial account may not be transferred to another child.
When College Savings Plans Are Not Ideal
Assuming that the amount of wealth is sufficient, parents who can spare the money up front might want to fund educational expenses directly. Use of college savings plans applies against an individual's IRS annual gift tax exclusion. In the case of parents with a considerable asset base, they can make such annual gifts to a trust or custodial account for their children, and, in addition, they can make direct payments to tuition, which are not subject to the gift tax rules. In this situation, one can pay for college and separately transfer money to their heirs in a highly tax efficient manner.
How Much Should I Save?
Determining how much to set aside for a child's education costs can be tricky because it is impossible to know exactly how college costs will evolve over time, and the assumptions involved are highly dependent on the educational aspirations of the child. There are numerous online college savings calculators that are available, and we have found the calculator provided by The College Board to be particularly useful in providing an estimate of potential college costs and the level of saving that would be necessary to fund those costs.
Again, the key to addressing the college savings conundrum is proper planning. The earlier parents are able to address this issue and begin saving, the better able they will be to meet their college saving goals.
Top image credit: Otterbein University via photopin (license)
Latest posts by Matthew Blume
(see all)