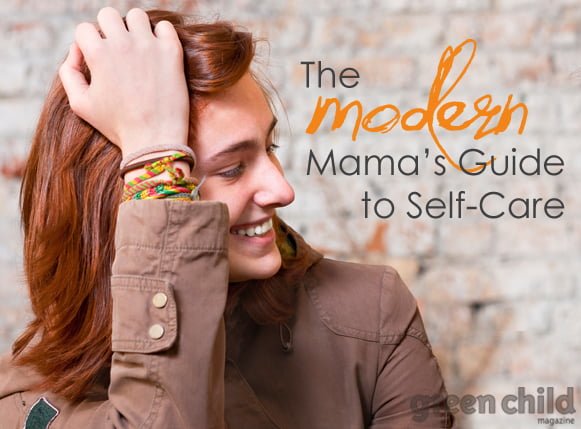 Modern day motherhood is no walk in the park, so to speak.
Even with all of the amenities and technological advances (smart phones that do everything except change your baby's diapers) many modern mamas are more exhausted and overwhelmed than previous generations.
Why is this? Why, with the best of everything, are we seeing such an influx of thyroid disorders, adrenal exhaustion and hormonal disruption to name a few?
Today we face environmental pollutants, chemical warfares in our homes, personal and beauty care, pesticide and GMO-laden foods and so on. The human body can only handle so much. Add to this the hurried and over-scheduled lifestyle of caring for the kids, piling on extra-curricular activities, being the head of the household, possibly working and making sure everyone, including the cat, is happy.
Where does this leave mom?
You guessed it… wiped out.
When mom is not well, the whole castle might just crumble… so let's see how we can remedy or even prevent this from happening in the first place.
Self-care: Why it's important
It is just as important to introduce this information to a woman as is breastfeeding and new baby care. We, as a culture, need to implement it into our conditioning from the time we are young women.
Self-care means love. Women are naturally givers. It is a beautiful marvel that we intrinsically have as women, and when properly cultivated and nurtured, it benefits the whole planet. The problem is, when we stop understanding that the output needs to be balanced with the input.
How we care for ourselves is vital to our well-being. Think of it as replenishing the fuel in an auto-mobile when it is on low. A mom just cannot go on until that fuel is replenished. Here are just some of the factors that can deplete a mom:
Over-scheduling
Poor nutrition (skipping meals & eating poorly)
Using chemicals in the home or on the body
Not having down-time during the day, at least 15 minutes of "me" time
Staying up late
Not taking time to meditate, pray or contemplate
The first thing a mother needs to do is to honor her worth in the household. Simple things like sitting down for a meal when we feed our own children is critical and ensures that we also value our own health. Too often we feed the children first, run around all day with them and then eat the scraps of a sandwich and pass that off as lunch.
Next time you pack your child's lunch, pack your own. It doesn't need to be fancy, just healthful. It won't take any more time to toss an avocado, some nuts, maybe even a quinoa salad into the lunchbox and you will know that you are also showing some self-love.
Ideally we would all love a day at the spa, but realistically it makes more sense to bring the spa home. Get creative and depending on the age of your child, you could incorporate an avocado hair mask or even a hydrating facial mask, while the children play in the back yard. Even a 15-minute break like this will rejuvenate you.
Incorporating time away from the children is also important, even for those who practice Attachment Parenting. Think of it as breathing space to come back to your own center, so that when you are with your family again, you are happy to operate from a place of love and joy. If a weekend away with the husband is too much, then try to go to tea, have a meal by yourself, go to the bookstore or even just a walk can do wonders. As your child gets older and can be away from mom for longer, take the opportunity to schedule a movie, manicure-pedicure or anything that requires more time.
Self-care : Begins with self-love
Create a space where you can validate your role as wife, mother and woman so that you understand the value of taking care of yourself outside of the family structure. The entire family benefits when mom takes care of her own needs and will witness a lovely shift in energy in the home. A simple home practice can be done quickly without the added stress of trying to plan for something fancy.
Make a simple list, put it on the calendar and treat it as you do any activity you do for your child, so that you don't cancel. Remember that every time you have washed a diaper, treated a fever, nursed through the night and so on… you have actually accumulated points towards self-nurturing. Make sure to use them!

Latest posts by Green Child Magazine
(see all)