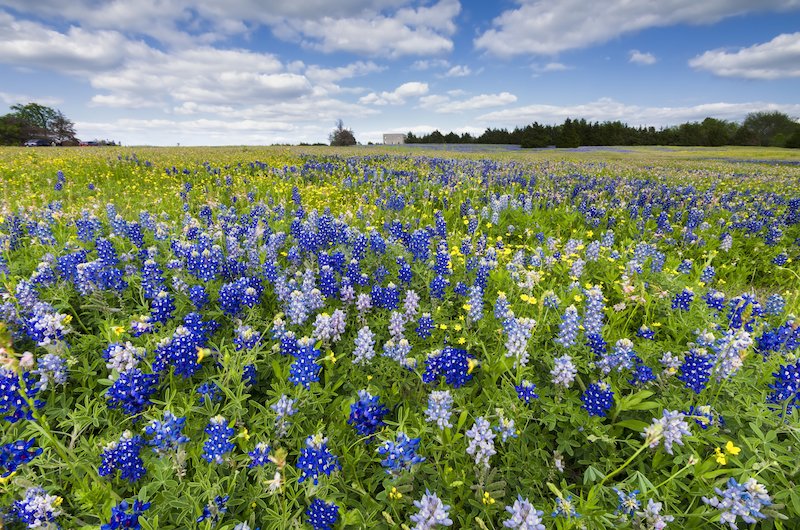 As the ice begins to melt and the frigid air starts to warm, the feeling of spring is underway. The yearning of floral blossoms emerge amongst the tantalizing rays of the sun. The birds sing full heartedly as the bees and butterflies ballet through the sky. "This is perfect" one might reflect inhaling a deep breath of springtime air.
However, despite nature's beauty and melody, this time of year orchestrates the sound of sniffling, sneezing and coughing. Heyday soon turns into hay fever. How can one enjoy the gifts of spring when most suffer the yearly ritual of seasonal allergic rhinitis? Seasonal allergies are very unpleasant. Spring soon turns into an unwelcome change. The air transforms into a sea of pollen and mold spores. Doors and windows remain shut. The thought of playing or being outside creates a 'doom and gloom' mentality.
Seasonal allergies are very sociable, they constantly seek new friends. They don't discriminate and they want to be around us all, old or young, big or small, animal or human. This time of year leads to some very itchy consequences for everyone. Even poor Spot the dog is scratching with all of his might.
With every allergen our bodies soon prepares itself for battle. The immune system signals a mayday alert as it labels pollen and other allergens as invaders. As our bodies begin to attack these aggressors, histamines are released causing runny noses, itchy throats, watery eyes and cough. For some, especially children, allergies can become quite dangerous to those who have asthma. The common treatments for allergy relief are of course the infamous antihistamine tablet or steroid nasal spray.
Some allergy sufferers can turn to more natural therapies that can provide some reprieve. The use of a Neti Pot irrigates the nasal cavities, like a bath for your sinuses. This flushes out pollen and other allergens. Please note to use distilled or boiled water, we don't want to welcome dangerous organisms into our body. Some may think the Neti Pot can be a little messy, so a great alternative with comparable results would be the saline nasal spray.
Now, these two natural remedies may be more difficult for children who don't like their noses wiped let alone have something sprayed into their nostrils. So a more delicious and kid friendly allergy remedy is eating local honey from the bees in your area. There is no proven scientific fact that this works, but some people insist on its magical powers to decrease the effects and reactions of pollen. If anything it is a tasty treat!
It is important if your child suffers from allergies to know or pin point what is causing the irritant. Sometimes children are allergic to dust mites or pet dander, these cause similar symptoms of the infamous springtime allergy.
But with the approaching warmer weather we all want to enjoy the outdoors. The best remedy is to be proactive rather than reactive. Wearing tight-fitted glasses can help keep pollen from your eyes as well as playing or going outside towards the evening can alleviate allergy symptoms.
Grass and weed pollen have a tendency to peak in the mornings. Cleaning your house and keeping windows closed during high pollen or breezy days can assist. This is especially beneficial for children to have a space that is pollen free in their home or bedroom. Also, installing HEPA filters to help trap and eliminate airborne allergy irritants can provide contenment. An extra bonus all around, cleaner air! For some temporary aid, try taking a brief, steamy shower. It can help soothe and open the sinus passages plus remove any allergens off your body or clothes.
Springtime is the most beautiful time of the year. Not only do the plants, flowers and nature revive; so can you… allergy free.

Nicole Cox got her start writing in high school, where she studied journalism and edited the student paper. She later received her certification in animal science and worked for six years at a veterinary hospital. She currently works with a contract research organization that helps pharmaceutical companies move innovative medical research forward. Itchy Pig is Nicole's first children's book and combines her passions for animal advocacy and education. She lives in Raleigh, North Carolina, with her husband, Aldo, and their dog, Gunner.

Latest posts by Nicole Cox (see all)