Natural Tips for Staying Healthy this Winter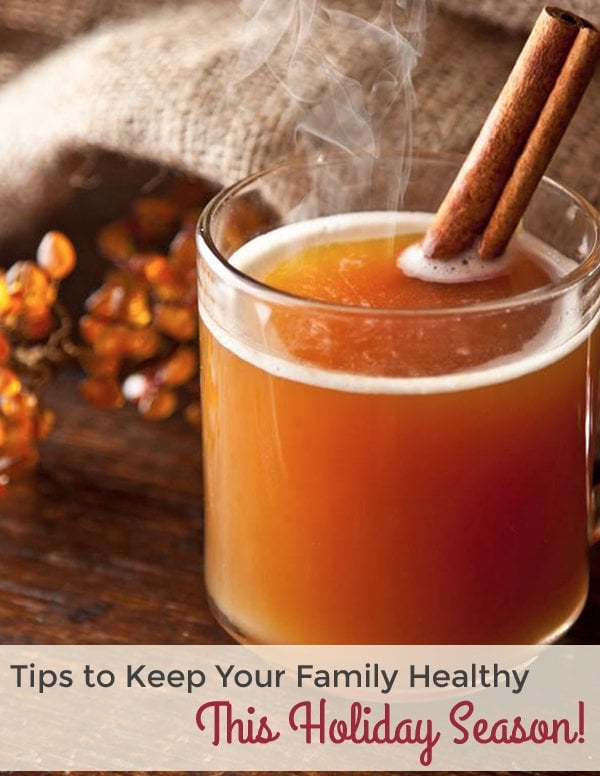 Out and about with holiday gatherings, school parties, and shopping excursions can expose us to more germs than usual. And for most parents, there's no time to be sick — or worse — have a sick child.
There are several ways you can boost your immunity, and make it less likely that you will catch any type of flu this season. And it should be no surprise… the good, old common sense stuff your grandmother told you, like washing your hands and not touching your nose or mouth, really do help to avoid a catching a cold. "Some of the building blocks for a strong immune system are good food, good sleep and good physical activity," says Dr. Zak Zarbock, pediatrician and founder of Zarbee's.
"I recommend that my patients and their families protect their immune systems. Studies link deficiencies in zinc and vitamins A, C, D, and E to reduced immune function. This is why I suggest that children and their families make sure they are getting immune-supporting vitamins, minerals and nutrients they need with a quality supplement."
If your child does get sick this winter, these natural solutions can help shorten the duration of the illness and get him back to normal faster:
Nutrition – Make sure your child is eating a balanced diet of whole foods that are high in vitamins like A, C, D, E, elderberry, and zinc. Avoid grains, sugars, and other high-starch foods to keep the immune system running at peak levels. According to Dr. Zak, probiotics have also been shown to reduce the incidence of respiratory illnesses.
Hygiene – Teach your child proper handwashing and explain the importance of keeping hands away from their eyes, nose and mouth… the gateway for infection. When soap and water aren't available use a natural, plant-based hand sanitizer.
Sleep – The body needs adequate rest to renew itself. Don't wait until your child (or you) gets sick to rest. Teach your child that when she takes care of her body, it will take care of her. If congestion or illness make it hard to sleep, keep her as comfortable as possible during the night and encourage naps during the day.
To help protect your little one's sleep environment from accidents and extra germs, use an easily washable, organic mattress protector. We recommend the Naturepedic Organic Cotton Waterproof Protector Pad, which features two layers of organic cotton flannel with an ultra-thin waterproof membrane in the center for an absorptive and comfortable sleep environment. This pad makes an excellent choice for parents seeking to remove potentially harmful chemicals from their child's sleeping environment.
Hydration – Fluids help flush toxins out of the body. See that your child gets plenty of fluids, water is your best option. Keep a humidifier in his bedroom. Try nasal saline spray or a neti pot (if the child is old enough) to maintain moisture in air passages. Warm drinks may also relieve congestion.
Vitamin D – The sun's rays are the best source of natural vitamin D production. Try to get 15 minutes a day (without sunscreen) with 40% of your body exposed to the sun. As the weather changes, you can still get outside… or get your vitamin D through naturally occurring food sources like green leafy vegetables, or through foods that have been enriched with it. A daily supplement can also be a good source of vitamin D.