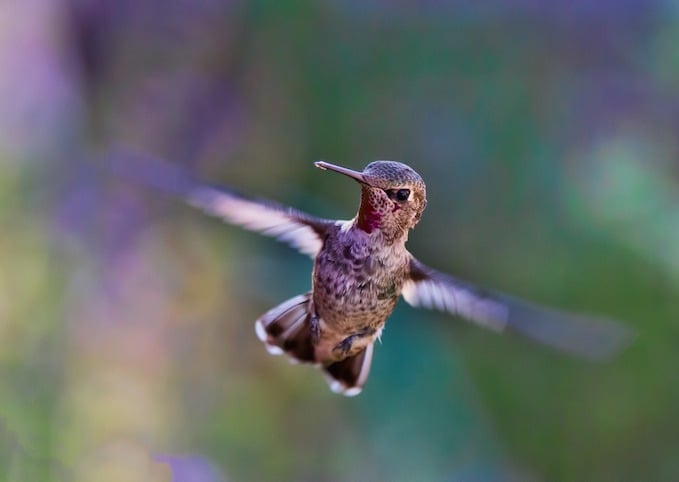 "There are only two ways to live your life. One is as though nothing is a miracle. The other is as though everything is a miracle." ~ Albert Einstein
When asked why I started the The Did Ya Notice Project, my answer is that it's all about noticing miracles; those breathtaking little wonders we see every day, but never actually notice.
I looked up the etymology of "miracle" and learned that it comes from the Latin word miraculum, which means "object of wonder," and from the Greek word meidan, which means "to smile." I love this. By definition alone, there are miracles all around to make us smile!
We have been blessed with five senses with which to notice miracles: sight, smell, hearing, touch, and taste.
Watch the sun rise. It's a miracle that happens every day, and every day, it looks slightly different. Recently I saw clouds that look like hundreds of little splotches of orangey-gold.
Think of your childhood. What do you smell? It's a miracle that the smell of something can bring back that entire phase of your life. When I smell chicken soup, or even imagine the smell, it takes me back to cozy suppers in the kitchen of my childhood home.
Dance. Unfortunately, I have little musical sense. But the adrenaline from sweating away as I listen to my favorite groups on the treadmill, carries over to my elevator ride back down to the lockers. Suddenly, I'm an elevator dancing queen! What's miraculous about that? Ha! Ask the person who found me singing and dancing my heart out when the doors opened. She's still laughing to this day.
Be curious. Why do we have fingerprints? A recent study showed that the swirls and ridges enhance our sense of touch. A miraculous piece of engineering just by itself! We use them to feel our way through each and every day, and still, no one knows why each person's fingerprints are unique.
Savor. I am not a foodie. I do not like food for food's sake; I enjoy it for entire experience that surrounds it. Taste, to me, cannot be separated from the feelings I have when eating. After a fun dinner with friends, I will not remember the taste of the food, but I will remember the laughs and conversations we had. If I sneak an ice cream cone on a summer day, I'll probably forget the flavor, but I'll remember the feeling of wild abandon I'll get for indulging in such a wanton act. Moreover, there is nothing as relaxing and celebratory as having a cup of tea and a piece of pie at 4pm. Taste is warm feelings. It is memories. It is indispensable.
So to celebrate life's miracles, use your senses to notice the world around you. You could very well discover an amazing new miracle!
Conversation Starters
Thinking about miracles, you can start innumerable conversations with little ones. Ask them to notice five things around them that they can see from their chair while they are eating. Tiny things as well as big ones. Another time, ask them to notice five things they can hear.
As the week progresses, you can delve into things that they can feel, taste, and smell. The world is constantly changing, and these conversations about using the different senses to notice can go on indefinitely.
Lots of times, we complain to those who are closest to us. We share our problems and our angst.
How about making a deal with your closest friend, or spouse, or partner to share one "miracle" that you saw or heard each week?
Image via Pixabay
Latest posts by Margery Leveen Sher
(see all)