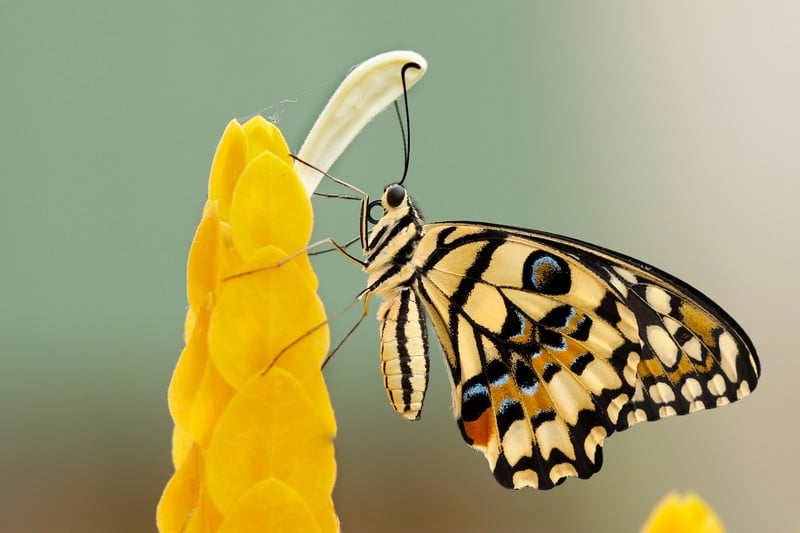 The National Wildlife Federation today announced the launch of Butterfly Heroes presented by Subaru with a goal of 100,000 Americans pledging to help save monarchs and other critically important pollinators in 2016.
To help reach that goal, the National Wildlife Federation is distributing over 50,000 Butterfly Heroes Garden Starter Packets for those who take the Butterfly Heroes pledge, and corporate partner, Subaru will give out a further 50,000 at its retailers nationwide. The Disney Conservation Fund is also supporting the NWF effort as part of its mission to protect the planet and help kids develop lifelong conservation values, and Botanical Interests is the official provider of seeds in the kits that participants receive when they make a formal pledge to become a National Wildlife Federation Butterfly Hero.
"From bird watchers to backyard gardeners to sportsmen and fans of our Ranger Rick magazines, we can all be a part of saving the monarch butterfly. We're asking Americans to pledge to plant the native milkweed seeds in their yards and community spaces on which monarchs depend for survival. Each individual planting may seem like a small step, but together we can create thousands of acres of habitat that will help save the monarch butterfly," said Collin O'Mara, president and CEO of the National Wildlife Federation. "If we all work together, we can help save the butterflies, bees, hummingbirds and other pollinators responsible for one of three bites on an average dinner plate."
Changes in the Monarch butterfly population
The population of Monarch butterfly populations was at one billion as recently as 1996, but numbers have declined as much as 90 percent in recent years, a result of numerous threats, particularly loss of habitat due to agricultural practices, development and cropland conversion. Degradation of wintering habitat in Mexico and California has also had a negative impact on the species, though numbers in Mexico showed signs of a small rebound this winter.
As part of the National Wildlife Federation's Garden for Wildlife program, Butterfly Heroes seeks to connect gardeners, kids and families alike to help create new habitats for monarch butterflies. With monarchs currently migrating north through the United States on their way to their summer homes, it's essential for their survival that they find plenty of milkweed along the way. Butterfly gardens are a great way to provide sustainable habitats in small spaces. Botanical Interests is supporting the campaign with a donation of native milkweed seeds.
Planting milkweed or nectar plant seeds provides essential elements of butterfly habitat: food, water, cover and a place for monarchs to raise their young. Add a water source—such as a birdbath filled with pebbles or mud for pollinators to land upon to get a drink— and your Butterfly Hero garden qualifies as an official National Wildlife Federation Certified Wildlife Habitat.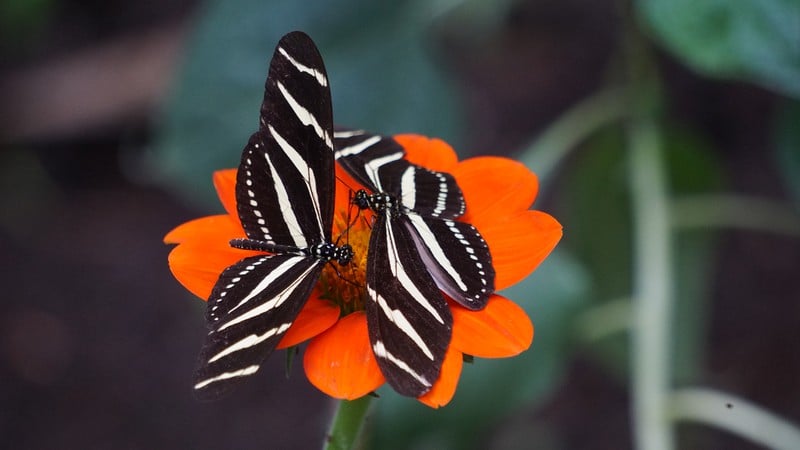 The Butterfly Heroes Campaign is part of a number of programs designed to inspire people to get outdoors, help wildlife, and become more aware of the nature in their neighborhood and community. The National Wildlife Federation, celebrating its 80th anniversary in 2016, has worked to secure the future of wildlife species and to connect people with nature for decades, while inspiring generations of young people through Ranger Rick magazine, and working with educators, administrators and students to "green" their schools and to experience learning in the great outdoors.
So, which plants do butterflies like?
The following plants can help attract butterflies to your yard. Always keep these plants treated organically. Butterflies and hummingbirds instinctively avoid pesticides.
Flowers:
Aster (Aster spp.)
Black-Eyed Susan (Rudbeckia hirta)
Butterfly Milkweed (Asclepias tuberosa)
Common Milkweed (Asclepias syriaca)
Coneflowers (Echinacea purpurea)
False Nettle (Boehmeria cylindrica)
Hollyhock (Alcea rosea)
Indian Paintbrush (Castilleja spp.)
Mallow (Malva spp.)
Nasturtium (Tropaeolum majus)
Pussy-toe (Antennaria plantaginifolia)
Rue (Ruta graveolens)
Ruellia (Ruellia spp.)
Shasta Daisy (Leucanthemum spp.)
Silver Brocade (Artemisia stellariana)
Snapdragon (Antirrhinum majus)
Spider flower (Cleome hasslerana)
Sunflower (Helianthus spp.)
Swamp Milkweed (Asclepias incarnata)
Swamp Verbena (Verbena hastata)
Tall Verbena (Verbena bonariensis)
Violet (Viola spp. )
Water Dock (Rumex verticillatus)
Wild Senna (Senna hebecarpa)
Woodland Stonecrop (Sedum ternatum)
Herbs:
Dill (Antheum graveolens)
Fennel (Foeniculum vulgare)
Parsley (Petroselinum crispum)
Grasses:
Little Bluestem Grass (Schizachyrium scoparium)
Orchard Grass (Dactylis glomerata )
Panic Grass (Panicum spp.)
Shrubs:
Coontie (Zamia pumila)
False Indigo (Baptisia australis)
Spicebush (Lindera benzoin )
Vines:
Passion Flowers (Passiflora spp.)
Pipevine (Aristolochia macrophylla)
Trees:
Aspen Tree (Populus spp.)
Common HopTree (Ptelea trifoliata)
Elm Tree (Ulmus spp. )
Flowering Dogwood (Cornus)
Pawpaw (Asimina triloba)
Prickly Ash (Zanthoxylum americanum)
Sassafras (Sassafras albidum)
Sweet Bay (Magnolia virginiana)
Willow (Salix)

Latest posts by National Wildlife Federation
(see all)