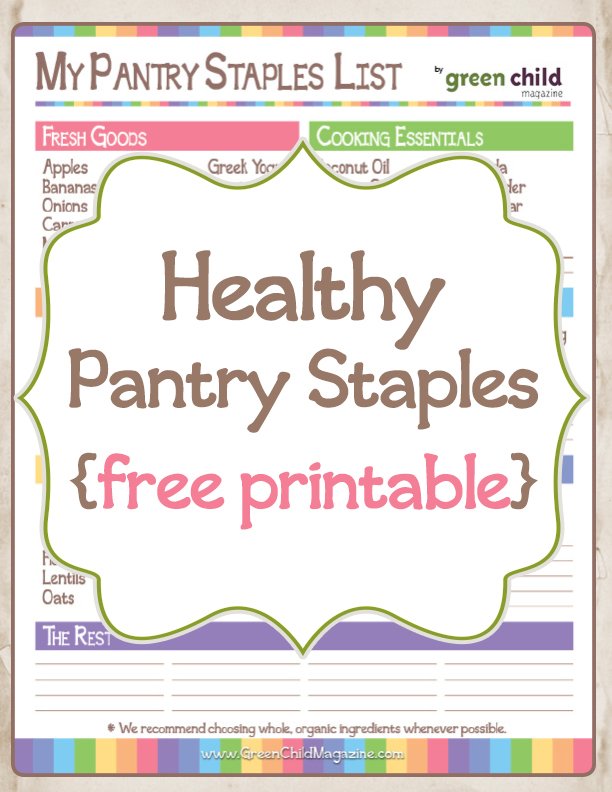 Stocking your pantry and freezer with healthy staples can help make meals a snap – and help satisfy growing children. Our free printable pantry staples list includes items that can be used to make grocery shopping and meal planning a breeze.
This printable is a form PDF, so you should be able to easily type in any additions to your list, on the allowed lines, before printing. If you'd rather write them in, that's okay too! Simply print and go.
Be sure to check out our recipes section for meal ideas, as well as our free Weekly Meal Planner printable (that matches this Pantry Staples List!) for an easy way to plan meals – saving money and time.
To save paper, place this printable in a protective sheet or photo frame and use a dry-erase pen!
.
Click here to download this free printable Pantry Staples List!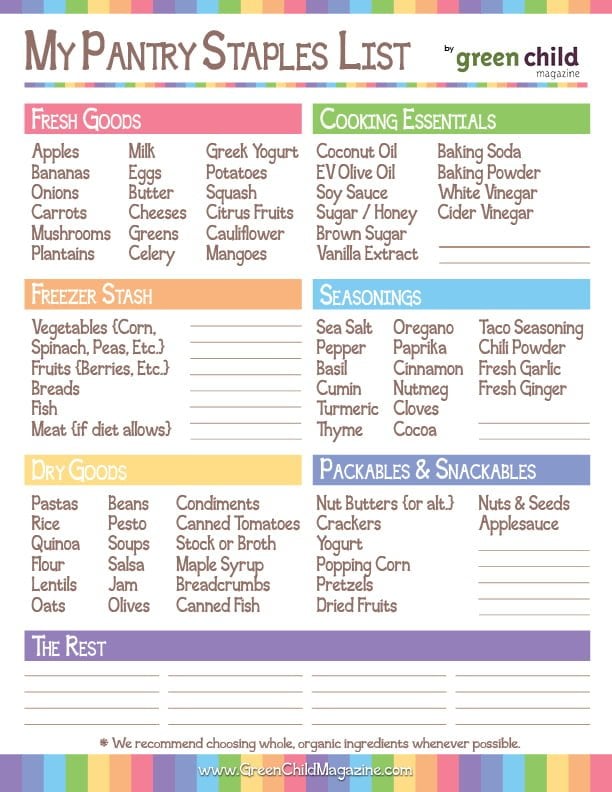 If you have any troubles, try selecting the link you want, right click and "Save link as."

Since 2010, Green Child has published a digital magazine devoted to natural parenting and conscious living. Hailed as "good for a green mama's soul," Green Child has grown into a resource valued by parents who care about bringing simplicity, compassion, social responsibility, and instinctual intelligence back to parenting.

Latest posts by Green Child Magazine (see all)