It Takes Two: Positive Parenting as a Team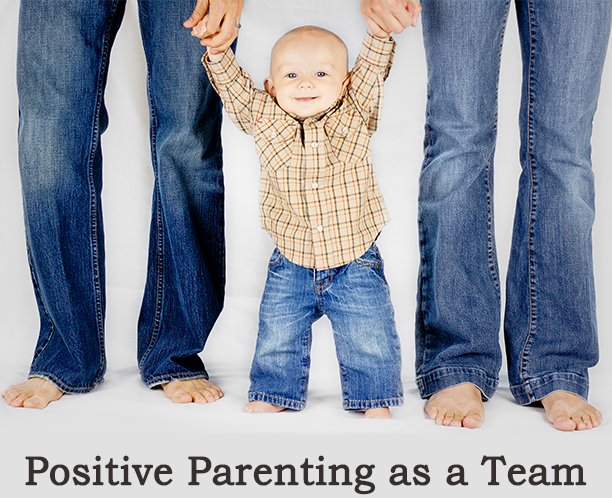 Every parent wants what is best for their child, but "best" is relative to the individual.
Especially when it comes to attachment parenting.
One parent may feel co-sleeping will offer their children security, while the other may feel that their children need to sleep in their own beds to gain independence. One parent may feel like staying close by is best for prevention and protection while the other feels they should step back and let their children learn from their mistakes. Whatever the case may be, not seeing eye-to-eye on parenting decisions can quickly take a toll on a household.
So how do two individuals who have come together as one to raise a family find that middle ground? Follow these steps for a smooth running positive parenting household in no time!
Take time out (or in) for some fun together. Put the kids to bed early for an at home date night or get a sitter for a night on the town. Being connected behind the scenes will help you stay connected when it counts.
Have an agreement that if one parent is working the other is too, day or night. Those who work together, play together and it will help prevent resentment. No matter the situation, you've both had long days and both deserve some relaxation. Work together to get the household settled for the evening and then you can both put your tired feet up.
Communicate before resentment takes up residence in your relationship. There is no way you can work together if one of you feels like the other doesn't help or care. If something is bothering you, discuss it and find a solution.
Remember, two heads are better than one. It is possible for your spouse to have an idea that just may work better than your own. That is the beauty of working as a team.
Look for developing patterns in the behaviors of your children, then discuss and agree on how they should be handled the next time they occur. This will give an opportunity for you to collectively decide on consequences which, in turn, will help keep them consistent.
Try your best to support your spouse while they are handling situations with your children, even if they are doing it differently than you would. If you feel they were in the wrong, gently bring it up later when the kids are no longer around. This will help you maintain a united front in the presence of your children while modeling the respect your spouse deserves from them.
Give yourselves some grace. Though it is important to remain a united front as far as your children are concerned, it is okay to disagree in front of them upon occasion. Just make sure things don't escalate too much and that your children are able witness the resolution. Just as it is important for children to learn to love and respect; it is equally important that children learn how to settle a disagreement.
Two people working together as a team to raise their children does not always come naturally. Parenting alone is definitely possible but since you have a parenting partner, why not join forces and benefit from a whole new level of support?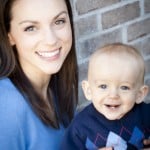 Sarah Schenck Ladnier has a Bachelors of Science degree in Interdisciplinary Early Childhood Education from the University of Kentucky. She taught pre-school and Kindergarten in her local, public school district for four years before following her dream of becoming a stay at home mom. She has been married to her high school sweetheart, David, for almost eight years and together, they happily co-parent their 22 month old son, Ayden. While pregnant with Ayden, Sarah decided to start a blog, Life with the Ladniers, so she could document her journey into motherhood and beyond.
Images via Ladnier Photography