This Pumpkin Bread is one of my favorite recipes ever. It's light, moist and incredibly delicious. Perfect for the holidays!
Use organic ingredients whenever possible. Makes 3 mini loaves or 1 big loaf.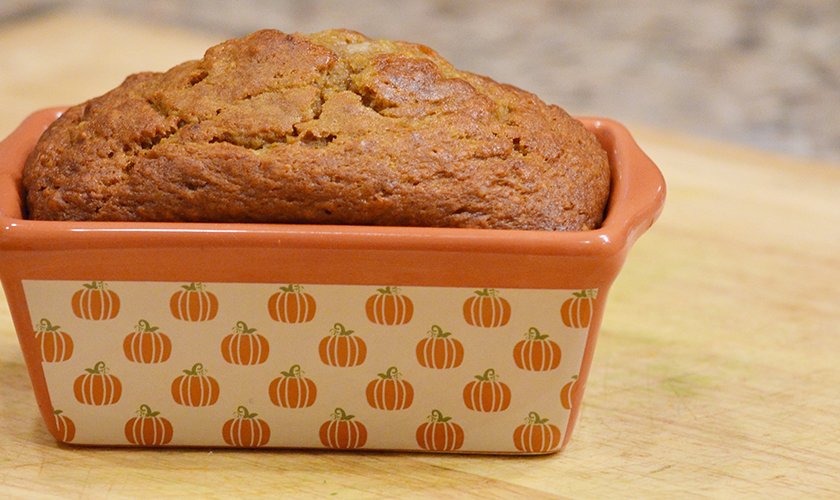 Positively Perfect Pumpkin Bread
2015-12-08 16:02:12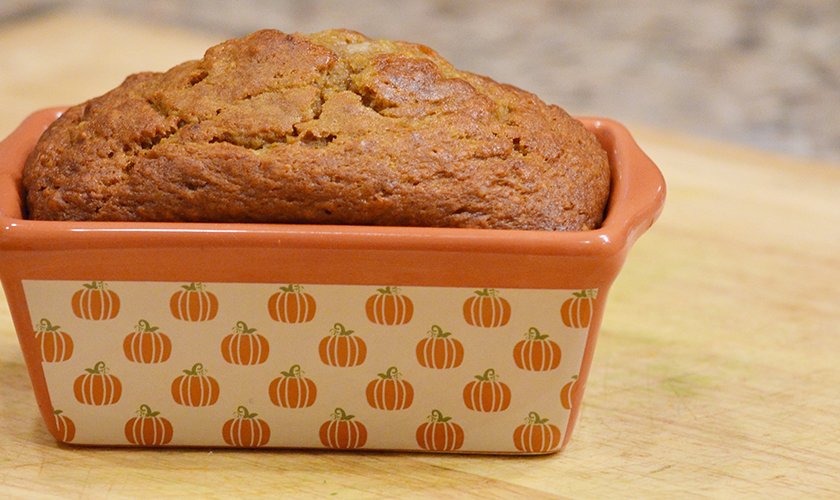 Ingredients
2 cups unbleached, all-purpose flour
1 cup sugar
1/2 cup vegetable or coconut oil
2 eggs - lightly beaten
1/2 small baking pumpkin - about 10 ounces
1 teaspoon salt
1 teaspoon baking soda
1/2 teaspoon baking powder
1 1/2 teaspoons of pumpkin pie spice
2/3 cup water
Instructions
Preheat the oven to 425 degrees and line a baking sheet with unbleached parchment paper.
Cut the pumpkin in half lengthwise, removing seeds and stringy fibers. Place the pumpkin half on the baking sheet cut side down. Roast for 40 minutes, or until pumpkin is completely cooked through and very soft. Remove from oven and let stand for 5 minutes. Scoop the pumpkin out of the skin and place into a large mixing bowl. Blend until smooth using your Sage Baby Puree & Blend immersion blender.
Reduce oven heat to 350 degrees.
Lightly butter and flour 3 mini loaf pans or 1 large loaf pan.
In the bowl with the pureed pumpkin, add the sugar, oil, water and eggs. Mix well to incorporate.
In a separate bowl, add the flour, salt, baking soda, baking powder and pumpkin pie spice. Sift with a fork to incorporate.
Add the wet ingredients to the dry ingredients and stir to blend. Do not overmix the batter.
Pour the batter evenly into the 3 mini loaf pans or 1 large loaf pan. Place into the oven on the center rack and bake for 35-40 minutes for mini loaves (60 minutes for 1 large loaf), until a toothpick inserted into the center of the loaf comes out clean. Remove from the oven and let stand for 10 minutes.
Enjoy!
Green Child Magazine https://www.greenchildmagazine.com/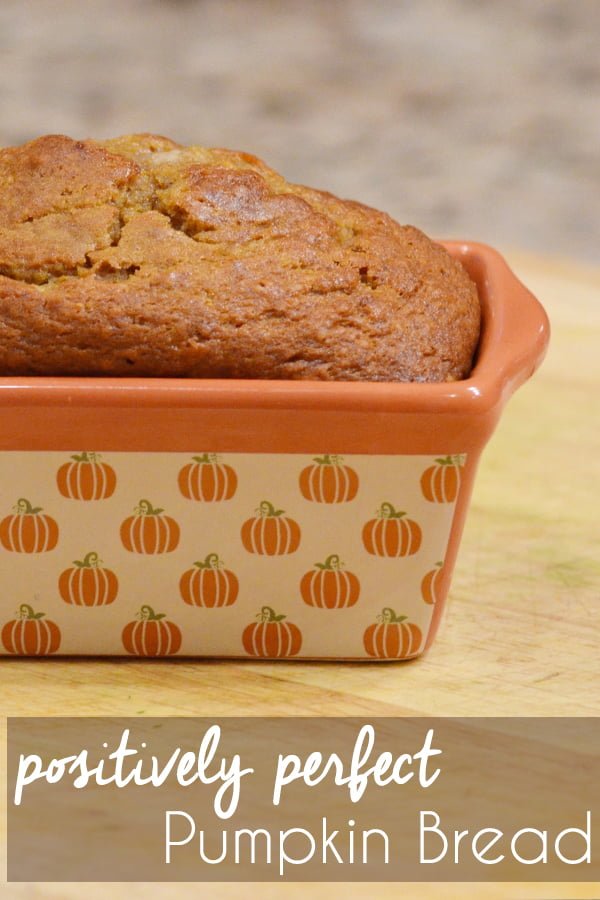 Liza Huber is an award-winning author, wife, mother of 4, and CEO and Founder of
Sage Spoonfuls
- the award-winning homemade baby food system that allows parents to easily make, serve, store and take their healthy, homemade baby food on-the-go.

Latest posts by Liza Huber (see all)