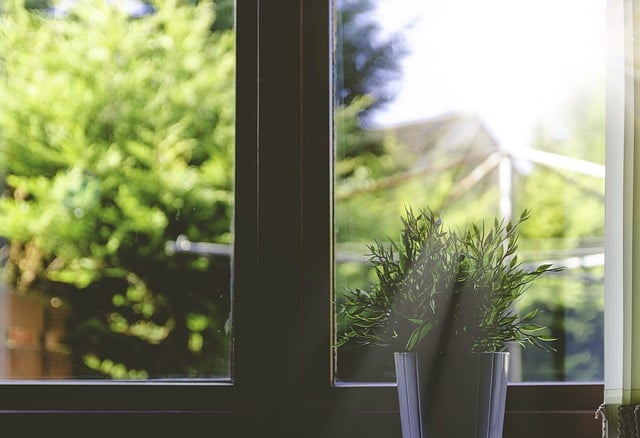 There's no denying we live in a world where synthetic materials often replace natural alternatives in favor of higher profit margins. However, we (as a society) are now starting to realize that the benefits that come with these cheaper options usually aren't worth the true cost to our environment and health.
While we are exposed to toxins in our environment, the cumulative effect is something we are only beginning to understand as we are bombarded more now than ever. We also know that some chemicals aren't safe even in small doses, some low-dose substances can build up over time, and our bodies have a harder time processing and eliminating others. Parabens are a more well-known example. Studies suggest that parabens and other chemicals are responsible for early menstruation in girls because of the way they work in the body to mimic estrogen.
As parents, we all strive to do what's best for our children but trying to navigate the ever-changing landscape of new products and compounds on the market can be dizzying. What do we choose? What do we avoid? How do we trust misleading marketing and labeling tactics that are perfectly legal? While we can't realistically avoid everything, we can start by replacing some of the everyday items that we use in our homes.
Pantry and Fridge
No matter how many articles we read trying to tell us that conventionally grown foods are just fine (or try to distract with articles about comparing nutrition), we can't ignore the obvious effects on our environment (like the bees) and studies that suggest non-organic foods can, in fact, come with health risks. Between pesticides and preservatives, too much of what enters our bodies from food doesn't come from Mother Nature.
While being 100% organic may not fit into the budget, it is possible to greatly reduce your pesticide load by choosing organic where it matters most. Focusing to replace foods found on the Environmental Working Group's Dirty Dozen list can help:
Strawberries
Spinach
Nectarines
Apples
Peaches
Pears
Cherries
Grapes
Celery
Tomatoes
Bell Peppers
Potatoes
The EWG used U.S. Department of Agriculture and Food and Drug Administration (FDA) data to determine that the 12 foods above have the most pesticide residue. In addition to their raw form, it's best to go organic with any products that contain the foods above.
You can also avoid some of the higher prices by growing your own indoor vegetable garden. It's a great way to not only eat organic, but to also show kids the kind of work it takes to get food on your plate. Hopefully, they'll have a better appreciation for all the work that goes into growing produce.
Household Cleaners
There's an ironic problem with many housecleaning products. They may make living spaces cleaner, but they don't necessarily make them healthier. Synthetic cleaning products can spread toxins over every surface in your house – which ends up in the air we breathe. As any parent with small children knows, the chemicals on surfaces can also end up directly in tiny mouths.
This is one area where choosing natural products can actually be cheaper. There are a number of naturally derived cleaners that work just as well as their toxin-filled counterparts. You can use some natural cleaners below on their own or mix them together for various applications:
White vinegar
Essential oils (try citrus oils!)
Baking soda
Citrus juices and peels
Hydrogen peroxide
Olive oil
Water
In addition to the green cleaning products you'll also want to use eco-friendly, reusable clothes instead of paper towels (though it is important to avoid microfiber). It's also a good idea to open up the windows to let fresh air circulate in after you've cleaned. Cracking a window can make a big impact the quality of indoor air.
The Bedroom
The average adult spends 7-8 hours a night in bed, but kids are wrapped up in their bedding for even longer. Depending on their age, kids are asleep in bed 9-15 hours a night. While it is most costly, bedding is an important place you'll want to go toxin-free as soon as yo ara able.
Start with an organic latex mattress that won't collect dust mites and aggravate allergies. When choosing latex, look for brands that don't use synthetic foam layers, and a model with a removable cover is a must if you're potty training or worried about bed-wetting. Other organic options made from organic cottons and specially harvest hypo-allergenic wools are good options as well.
Next, look for organic sheets that are made with natural fibers and dyes. Bonus: organic sheets tend to be softer than non-organic, which means kids may sleep better.
Now it's time to pick an organic pillow that won't allow chemicals to be absorbed by the skin.
Finally, top the bed off with an organic comforter or blanket.
Organic bedding isn't cheap, so start with an organic mattress and sheet set. Once you've gone organic in your kid's room start the process over again for your own bedding. After all, kids often end up snuggled in bed with their parents.
Ashley Andrews is an entrepreneur and blogger.She now lives in San Diego, CA and is happily self-employed. She enjoys writing about healthy living, personal growth, and entrepreneurship.
Latest posts by Ashley Andrews (see all)