There are plenty of ways to have a safe, low contact Halloween and still make it fun for kids — while being responsible. Here we have six Halloween safety tips to help parents navigate celebrating this year.
Kids tend to follow their parents' lead, so if you approach these low contact alternatives as just as fun and exciting as normal Halloween, your children will follow suit.
And FYI, sugar can depress the immune system for several hours, so this is definitely the year to opt for healthier Halloween candy.
Here are 6 ways to safe and low contact Halloween during the pandemic.
Plan a Halloween Costume Parade
Gather a few neighbors or school friends and walk through your neighborhood (safely distanced) in costume. Post about it in your neighborhood group or Nextdoor app so neighbors can sit on their porches or driveways and wave to the kids as they walk by.
To make it feel more traditional, give your child a few treats so it still feels like trick-or-treating.
Involve Your Child in Decorating
There's no reason not to decorate your house if that's something you enjoy. Whether it's a big production or just some kid-friendly DIY projects, make sure you stick to your green priorities by decorating sustainably.
See how many of your child's ideas you can incorporate. Let them make some decorations for their room or even to display in the car if it gets them excited.
Or, if you're really ambitious and have some PVC pipe just waiting to be upcycled into a Halloween project, you can build a low contact candy slide like this family. You should make a plan to reduce handling of the candy on the giving end, but this is one interesting way to safely celebrate Halloween.
"In the time of COVID-19, everyone is worried how much Halloween will be affected," Jaimie and Jay of Wicked Makers wrote on YouTube. "A lot of towns and even some states are recommending people don't go trick-or-treating, or at best, stay socially distanced from other people when they do. That's why we came up with a simple DIY Halloween prop that'll help let you enjoy the night from a safe 6 feet away."
Have a Low Contact Halloween Scavenger Hunt
Make a list of 10 things you hope to find with your child and then head out on foot or in your car. If you live in an urban area, go out and look for Halloween decorations like pumpkins, mummies, or black cats.
Or try a nature scavenger hunt where you look for orange or black items in your natural surroundings.
Enjoy Holiday Baking Together
Did you grow up helping your parents make popcorn balls or chocolate cupcakes with orange frosting for Halloween? Repeat these traditions with your kids.
Our kids love using the Halloween cookie cutters and decorating the cookies with natural food colors. You can also try these healthier Halloween baking projects.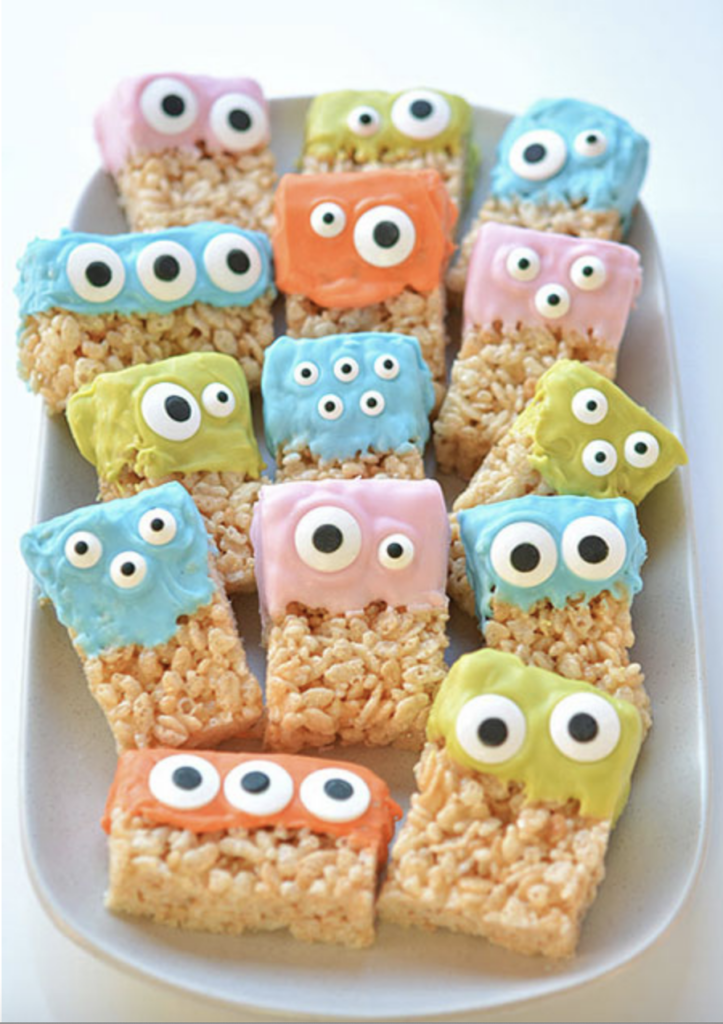 Roasted Pumpkin Seed Butter
Cinnamon Sugar Bats
Rice Krispie Treat Monsters
Sweet Potato Jack-O-Lanterns
Ghost Popcorn Balls
Pumpkin Chocolate Chip Cookies
Almond Butter & Oat Cookie Bites
Pumpkin Parfait
Make a Mask Part of the Costume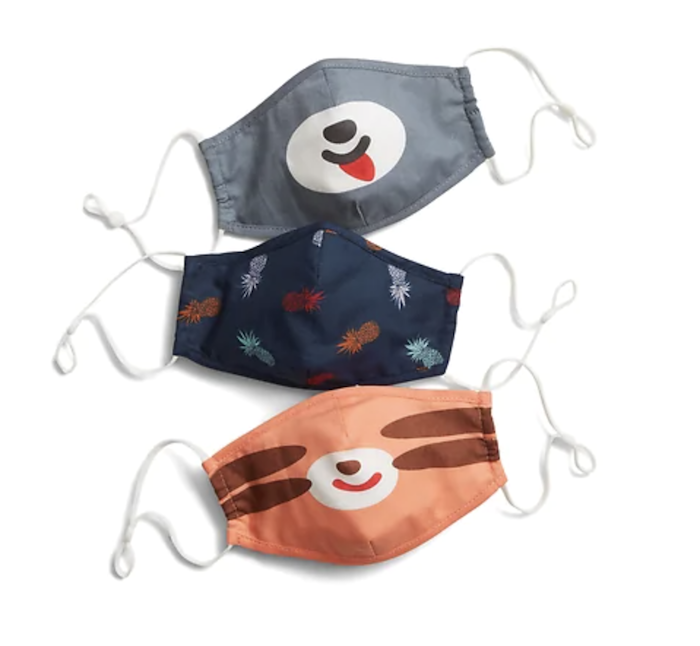 Masks at Halloween are nothing new! In fact, this may be the one time your child is actually excited to wear one.
There are so many great themed Halloween face masks for kids this year, whether they feature a traditional Halloween theme, a favorite superhero, their favorite cartoon characters (like this Minions mask), or a cuddly animal.
Make an Outdoor Low Contact Halloween Playdate
Arrange a backyard or local park visit for your child and their closest friend. Bonus points if you and the mom are pals! Fresh air and sunshine work wonders on the immune system, and kids can show off their Halloween costumes and run off some of their bounding energy. You can enjoy seeing each other's faces and talking in person while keeping a safe distance.
If you take your kids trick-or-treating, here are a few simple precautions you can take.
Bring nontoxic hand sanitizing spray and use often.
Avoid going out in a big group.
Make a shorter trick-or-treating route than usual.
Consider using a grabber tool or making your own. (We don't usually recommend plastic items, but this one is fun and kids can use long after Halloween.)
If you feel comfortable having trick-or-treaters come to your house this year, here are a few Halloween safety tips to help limit contact.
Mark 6 feet increments on your sidewalk with chalk.
Encourage only one trick-or-treater at a time.
Give out a healthy or non-edible treat instead of a sugar-overload candy.
Of course, if you don't want the risk (or aren't feeling well), turn your lights off to discourage little ones from ringing your doorbell.

Latest posts by Green Child Magazine
(see all)