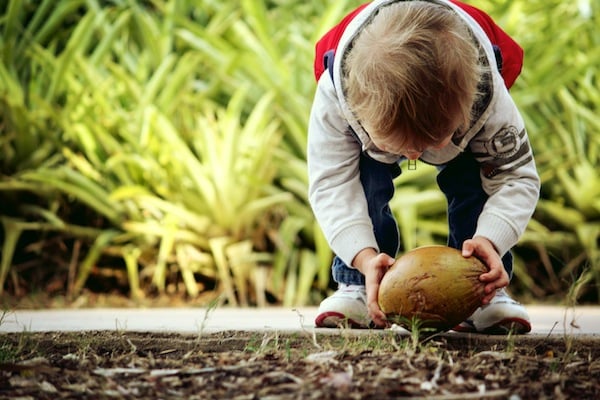 Spring is the perfect time to bring children and nature together. Being outside helps give kids a "big picture" sense of how the seasons affect our lives. They also gain a strong appreciation and understanding of the cycle of life as played out through working with plants and outdoor creatures.
Most of all, it's just fun to get dirty… To revel in the smells and textures and colors of living things all around us. It teaches that being outside and tuning in to the surprises, delights, and mysteries of nature is ultimately more satisfying than video games and TV.
Just a few ways you and your child can enjoy nature together this spring are:
Set Out on an Artist's Hike
Pick the route of your choice through any stretch of nature: city park, forest, farmland, beach, desert, etc. Arm yourself with sketchbooks. Walk slowly and notice all the new growth springing to life. Stop to draw details of leaves, berries, birds, rocks and anything else that catches your eye. Write descriptions or thoughts that occur about what you are noticing. Complete your Spring diary by painting, collaging or crayola-ing your sketches.
Grow a Hummingbird or Butterfly Garden
Find the native plants in your area that attract these magical creatures. Usually bright purples, yellows, and oranges are magnets for butterflies and hummingbirds. And be sure to include plants with succulent flowers for sipping — another science lesson on what butterflies eat and how they help to propagate the plants.
Create Garden Art
Salvage discarded items to make a bird house, bat house, picket fence, stepping stones, or other recycled lawn ornaments. Think of anything simple for small hands to create, and then be prepared for plenty of "visitors" in your garden!
Plant a Pasta Garden
Grow your own tomatoes, basil, and chives to make fresh pasta sauce. No space for a garden? Grow them in pots. These hardy plants are simple for beginners. In just a couple months after planting, they will be ready to pick and cook… satisfying even the most impatient of little gardeners!
Latest posts by Randi Ragan
(see all)