If you are transitioning to a lower waste home (or wanting to learn how), the #SwitchToSustainable Challenge is exactly what you need this summer. We're thrilled to partner with Balm Baby and Elevated Body Care to give you information, encouragement, and the chance to win some amazing prizes to help you reduce your plastic and disposable waste.
#SwitchToSustainable Challenge Event
Mark your calendar for the #SwitchToSustainable Challenge Facebook Event on August 6.
Our giveaway goal is to get thousands of people ditching single-use items, but all it takes to enter the challenge is to simply make just one sustainable swap during the month of July. Let us know what that is in the comments and fill out the giveaway form to enter.
For an extra entry, post a photo of your sustainable switch to Instagram or Facebook with #SwitchtoSustainable.
You can also follow along in the #SwitchToSustainable group for loads of updates on going green, sustainable swaps, and transitioning to a lower waste home.
#SwitchToSustainable Sponsors & Prize Packages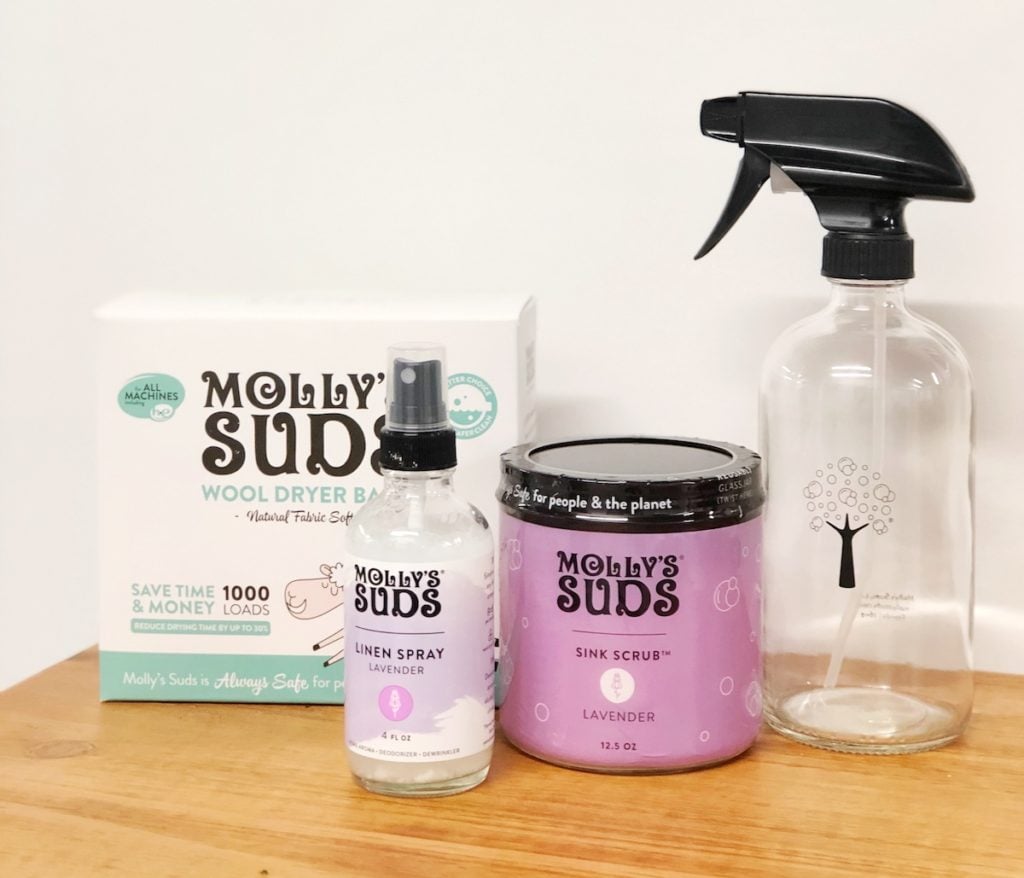 When you enter (via the form below), you get a chance to win a special prize pack we've put together from these outstanding sustainable brands.
Molly's Suds
Life Without Plastic
Spray-Pal
Elevated Body Care
Project Pomona
Oscha Slings
ImseVimse
The Amber Monkey
Balm Baby
Mariposah
Super Undies
The Refillery St. Pete
Geffen Baby
Brinware
Kangacare/Rumparooz
Eco Nuts
Diaper Rite
Wander Out Brevard
Sloomb
Threaded Armor
Mamavation
Humbird
If you need some inspiration when it comes to making your home a little greener, here are 5 tips to help you reduce the amount of plastic you consume. By implementing these tips long term, you'll save money and be a pro at the #SwitchtoSustainable Challenge by next year.
Stop buying bottled water
Unless there's some kind of contamination crisis, avoiding plastic water bottles is the simplest way to reduce waste. Drink filtered water from a glass at home and keep a reusable bottle for when you're on the go.
The argument of recycling isn't very convincing since only 12% out of the thirty-five billion bottles used in one year gets recycled, indicating that only half of what you place in a recycle bin actually gets recycled (source).
Bring your own reusable shopping bags
This tip is near the top of every list, because it makes a HUGE impact. Billions of plastic bags are used each year around the world. Plastic bags start out as fossil fuels and end up as deadly waste in landfills and the ocean. Birds often mistake shredded plastic bags for food, filling their stomachs with toxic debris.
For hungry sea turtles, it's nearly impossible to distinguish between jellyfish and floating plastic shopping bags. Fish eat thousands of tons of plastic a year, transferring it up the food chain to bigger fish and marine mammals (source).
Choose cardboard over plastic when possible
Generally speaking, it's easier to recycle cardboard than plastic, plus paper products tend to break down more easily without adding a lot of weight to the product the way glass or aluminum can (source). When you have the choice, pick pasta in the box instead of pasta in a bag, or detergent in the box instead of the bottle. Even better – check for companies that source their cardboard sustainably or have a strong stance on deforestation.
Skip the straw
Whether for home use or when you're ordering a drink at a restaurant, plastic straws are an unnecessary single-use item. This is probably the easiest entry for the #SwitchToSustainable Challenge. Do without, or buy a set of glass or stainless steel for home and use the carrying case for travel.
Reconsider how you store food
Plastic baggies, plastic wrap, and plastic storage containers aren't ideal from a food safety standpoint, and they're certainly not good for the planet. There are plenty of great glass storage containers, beeswax wraps, and silicone bags and containers that are food-safe and reusable. You might be surprised at all the ways you can use (and reuse) mason jars in the fridge and pantry.

Since 2010, Green Child has published a digital magazine devoted to natural parenting and conscious living. Hailed as "good for a green mama's soul," Green Child has grown into a resource valued by parents who care about bringing simplicity, compassion, social responsibility, and instinctual intelligence back to parenting.

Latest posts by Green Child Magazine (see all)