When we're searching for safe products for our little ones, it's easy to find a list of what to avoid. Children's developing organs are vulnerable to chemical exposure, and what goes on their skin is just as important as what goes into their mouths. But our readers tell us, as busy green moms, they don't have time for detective work. What they really want is a list of products they can safely use.
Enter the help of a like-minded green mom.
Tami Main created Taslie Skin Care in British Columbia, because she needed a chemical-free, kid-friendly product for her own family.
"After the birth of my daughter I discovered very few natural and organic skincare options available," Tami shared with us. When it came to running her own business, Tami was just as motivated, "I decided to go ahead and just do it. I jumped right in and it's been a learning curve but I have enjoyed every minute."
She formulated the purest, most effective product possible… then added a little extra sustainability and fun with eco-friendly packaging. These adorable froggies are recyclable, printed with soy-based ink, and the pumps don't contain steel springs.
Taslie is a company that puts safety and the environment at the top of their priority list…
No sodium laureth sulphates, parabens or synthetic colors/fragrances
Made in Canada
Not tested on animals
Packaged in sustainable materials
What else makes Taslie unique? Their packaging isn't the only FUN they bring to work…
But when it's time to be serious, Taslie has helpful information and testimonials on their website. "As a naturopathic physician, I see a myriad of skin complaints in my practice. Despite the plethora of skin care products on the market today, few of these actually contain 100% pure ingredients; Taslie happens to be one of these few," explains Dr. Sarah Sjovold, ND. "My choice of using Taslie on my own skin is a testament to their quality."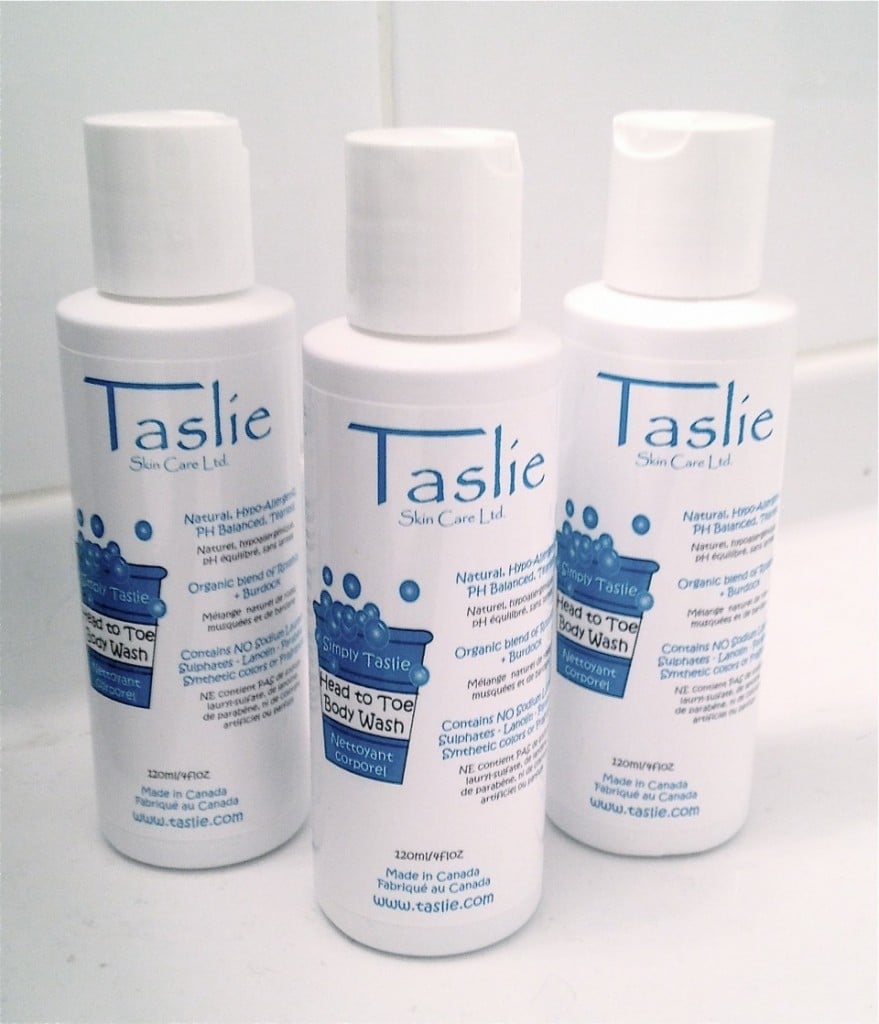 Tami and her team at Taslie are excited to share two of their new product lines with Green Child readers: Simply Taslie Head to Toe Wash and Moisturizing Lotion for only $6 each. More favorite products from Taslie are their Goat's Milk Baby Soap and the Natural Cheeky Bum Wash.

Latest posts by Green Child Magazine
(see all)