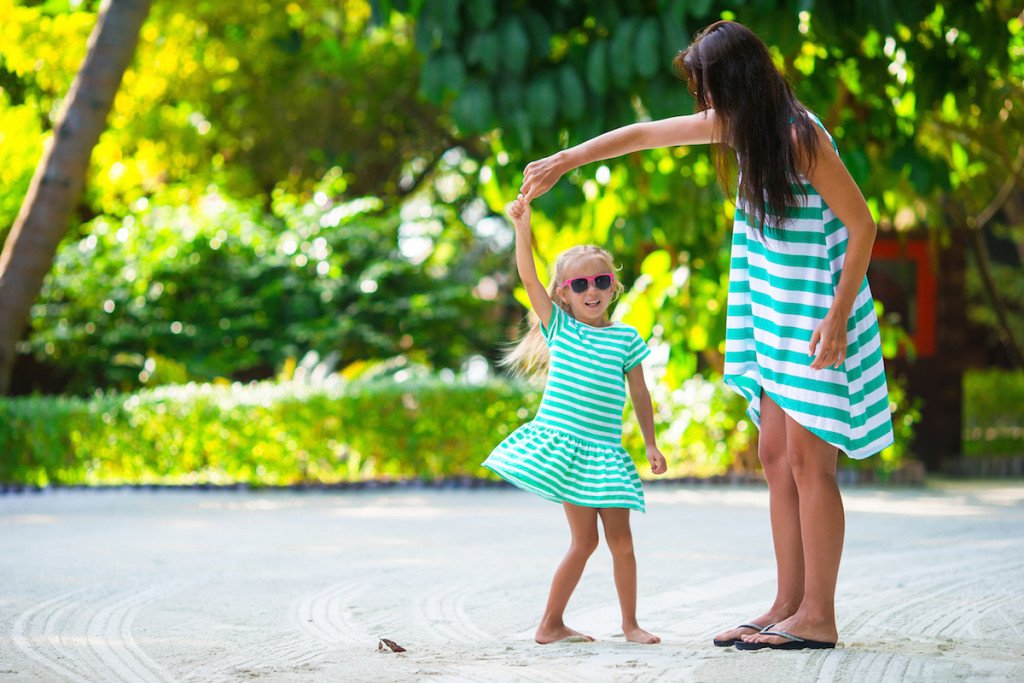 For some of us, being a mom means replacing your cool status with… an unembarrassing status – at best. Here are some ways to revive your coolness in a heavily populated, uncool climate.
Visit cool places for inspiration
My family and I recently spent a week in quite possibly the coolest area in the nation- Venice, California. Steps from the famously eclectic Venice Beach and minutes from the trendiest street Abbot Kinney, I pondered what it means to be cool as a mom of three. We ate at the hippest donut shop, where the rosemary infused raspberry flavored donut made the maple glazed bacon flavored donut seem average. The chic shops were too sparse to dare enter and the restaurants didn't open until 5 p. m., because apparently eating before cocktail hour is totally unnecessary. The coolness that permeated these aloof shops and restaurants initially intimidated and then inspired me. The theme was confidence and individuality. Everyone in Venice marches to the beat of her own drum, from the street performers to the startup techies; they're all following their hearts and indulging their creative spirit, and us moms must follow suit.
Know your body shape and flatter it
Most likely your body has gone through a major transformation during pregnancy and postpartum. Online stylists services are a simple solution to redefining your look and unearthing your flaunt worthy curves. The sooner you donate your stretch waist maternity jeggings and replenish with button pants in your size, the sooner you'll feel like you've rejoined planet earth. Mom jeans might be making a comeback on 16-year-old models with legs for days, but moms cannot rock mom jeans. On moms they're simply evidence of your abandoned style.
Get to know a Generation Z'er
For me, it's my younger sister, for you, it may be your college-aged babysitter or dog walker, but the idea here is to keep in touch with the next generation. Not only will you stay savvy on the latest apps, lingo and style, you'll be better equipped to communicate with your kids as they broach their tween years.
Save the Planet
Involve your family in timeless trends and you'll be perpetually cool. Saving the planet, eating healthy and being active outdoors are all simple solutions to staying current and improving your mom "coolness" level. Cool moms are moms that rear environmentally and socially conscious, healthy children. This is one trend that transcends fashion week in Bryant Park…Taking care of our society and environment for future generations is timeless.
Take Notes from Your Toddler
Toddlers are effortlessly cool. Rather than compete, let's explore what makes them cool so we can emulate their chic style and edgy attitude.
Accessories – My two year old cannot leave the house without her Hello Kitty pink polka dot sunglasses, matching case, and pink purse. Accessories are the key to completing a look. Moms, take note. It doesn't have to be pink, but adding a scarf and bracelet can quickly turn a drab outfit into a trendy ensemble.
The Layered Look – Toddlers layer plaids and florals and look stylish. On adults, clashing prints can be tacky, odd and borderline kooky. Pulling off this fashion risk is a testament to your toddler's coolness. Not only will your toddler dress themselves in surprisingly cohesive pieces, they may even suggest what you should wear. Take their advice. Your toddler's eye for fashion may be just the second opinion you need to mix patterns and layer in style.
Pop Song Connoisseur – When Justin Bieber's on the radio, your toddler suddenly starts singing along and moving to the beat. You don't recognize the song, let alone the lyrics. You and your toddler can embrace your inner Shakira. You'll learn some new moves and replenish your dwindling song repertoire.
Party Animal – The invites roll in, and you're left debating which parties to attend. No, not prestigious charity event or office holiday party invitations; we're talking about preschool party invites. Your toddler's social calendar trumps yours, no contest. From bouncy castles to bowling, weekends are filled with kid birthday parties. Thanks to your socialite toddler, you have the chance to mingle with new friends, eat cake and have fun. Socializing is cool, embrace it!
Attitude – Remember the entitled attitude of the most popular girl in school? Your toddler has mastered this righteous demeanor. Have you ever found yourself cowering in anticipation of a toddler tantrum? Case in point. Your toddler calls the shots and their brash coolness is to blame. Channel your child's confidence to enhance your coolness and boost your assertiveness. Nothing's cooler than a determined mom achieving her goals and dreams.

Latest posts by Molly England
(see all)