Green cleaning is key to a healthy and low-waste home. And we're excited to let you know that Turbo Mops is offering a special reusable cleaning package giveaway to one of our readers.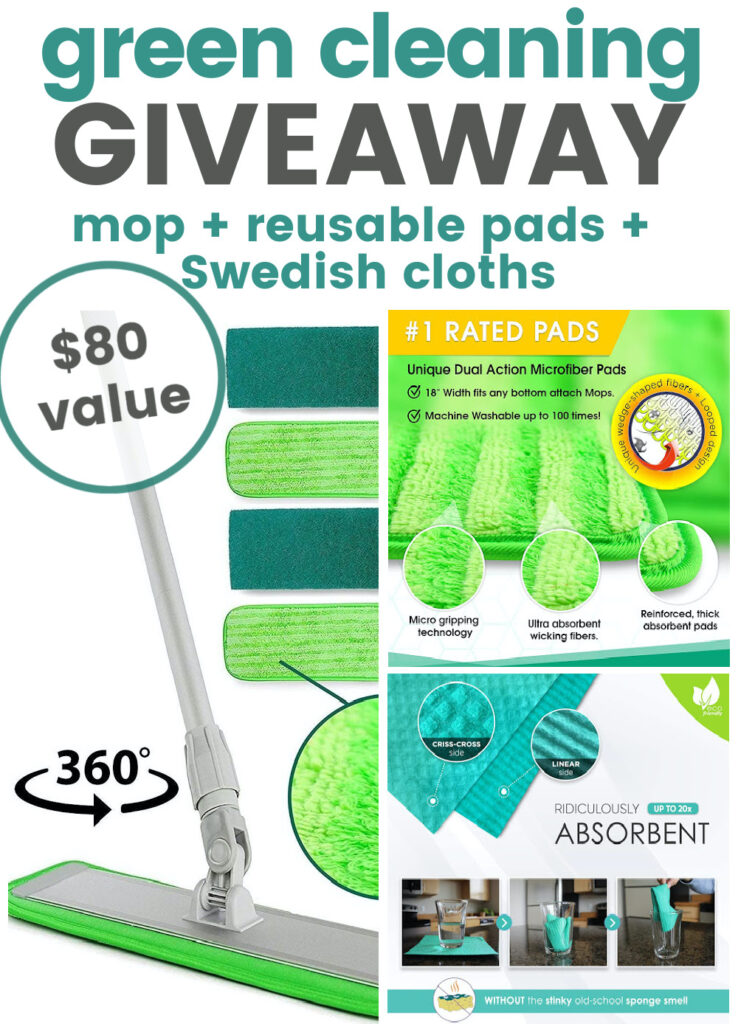 You can use your homemade floor cleaner with Turbo Mop's reusable pads which are thick enough to pick up dirt, dust, and pet hair for effective green cleaning.
Here's what we love about these reusable cleaning supplies:
Sturdy aluminum design – The handle on the Turbo Mop is made from aluminum alloy – not plastic. Metal is more durable, so you won't have to worry about breaking the mop and adding more plastic to our landfills. The handle also features 360 degree cleaning rotation so you can get into all those hard-to-reach spots.
Reusable mop pads – These thick, reinforced microfiber pads feature a unique looping technology that easily picks up hair and dirt. They're machine washable and they really hold up, use after use, so you won't have to keep buying and throwing away wet or dry pads like with other brands.
Versatility – If you own a Swiffer mop but don't buy their wet or dry pads due to the waste or the chemical ingredients, you can switch to Turbo Mops' reusable pads for the Swiffer Sweeper.
The last part was especially inviting to us, as we've used the same Swiffer mop since 2002 by wrapping a microfiber cleaning rag around the base. It never seems to stay in place, so we can't wait to try these refills!
Turbo Mops Giveaway
Here's what Turbo Mops will send to one lucky reader: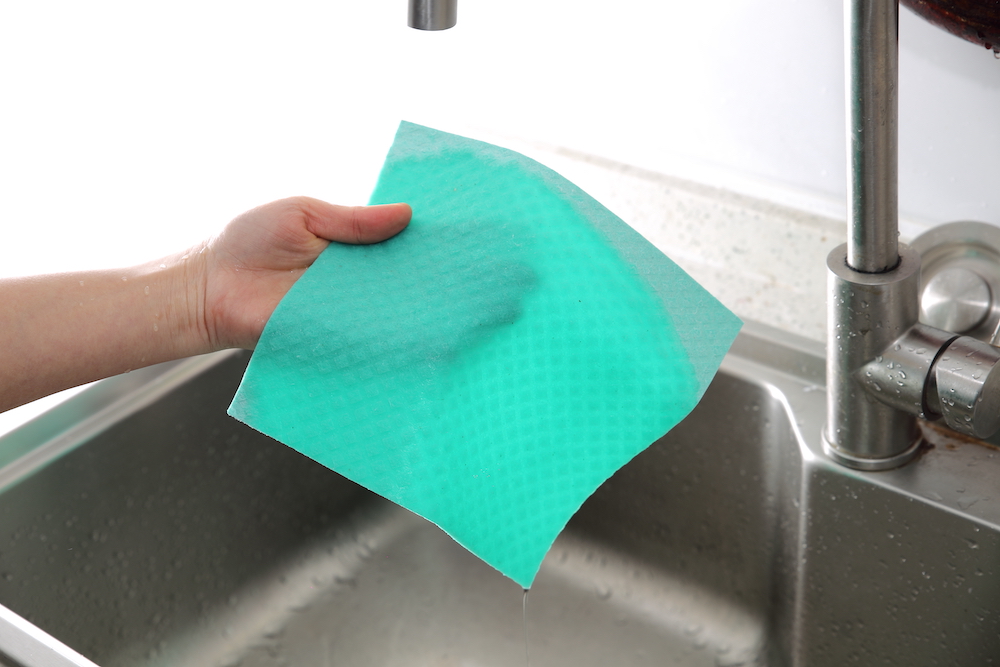 These Swedish dishcloths can absorb up to 20x their weight in liquid. They're also biodegradable (made from cellulose and cotton), easy to wash: microwave, boil, washing machine, or dishwasher. If taken care of properly each cloth can last 9-12 months. Each pack of cloths replaces 150 rolls of paper towels.
Enter via the form below for your chance to win.

Latest posts by Green Child Magazine
(see all)