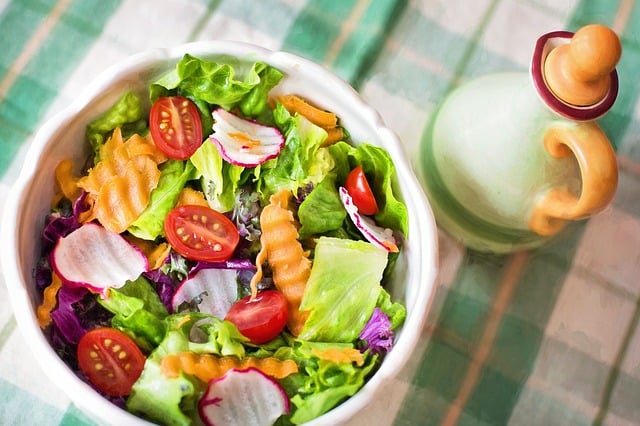 Self-care is a big part of keeping your sanity as a mom. Taking care of your mind and body is the first step towards taking care of everyone else.
No other part of your body needs more care and attention than your skin. It's one of only two organs exposed to the outside world (the other being the eyes). Your skin acts as a barrier, taking on harmful UV rays, pollution and injury after injury. The skin constantly repairs and renews itself. In order to assist your skin in doing its job, your body needs certain vitamins and minerals.
Vitamins and minerals are the building blocks of your skin. They're needed to fight off free radicals that break down skin and constantly create new layers of epidermis. Which vitamins and minerals are most important for healthy skin from the inside out?
Let's take a look!
Vitamin A
Dry, flaky skin may need a healthy dose of vitamin A. It's a key component in skin tissue repair. You can get a boost of vitamin A by eating more dark leafy greens, sweet potatoes and carrots.
Vitamin C
Vitamin C is a powerful antioxidant that improves the look and texture of skin. The vitamin is part of the collagen building process, which slows with age. Vitamin C also protects against photo damage and can improve skin texture.
There are three ways to increase your Vitamin C intake. You can get vitamin C from food, most notably citrus fruits. There are also daily vitamins and supplements that contain vitamin C. Finally, topical products that include vitamin C can be directly applied to the skin. Some products, like a vitamin c serum 20, include additional minerals and ingredients to promote skin repair.
Vitamin E
For years and years, people have used vitamin E creams and ointments to moisturize dry skin and fade scars. Eating foods that are high in vitamin E like nuts and spinach helps promote healthy, balanced skin by supporting the natural moisture barrier. Research has shown vitamin E also protects skin from the effects of skin damage. Together with vitamin A, vitamin E has the potential to decrease the risk of basal cell carcinoma by up to 70%.
Vitamin K
While you won't see vitamin K in many cosmetic creams, it is a common ingredient in post-surgical creams. Vitamin K has been shown to aid in the skin healing process and help minimize the appearance of scars.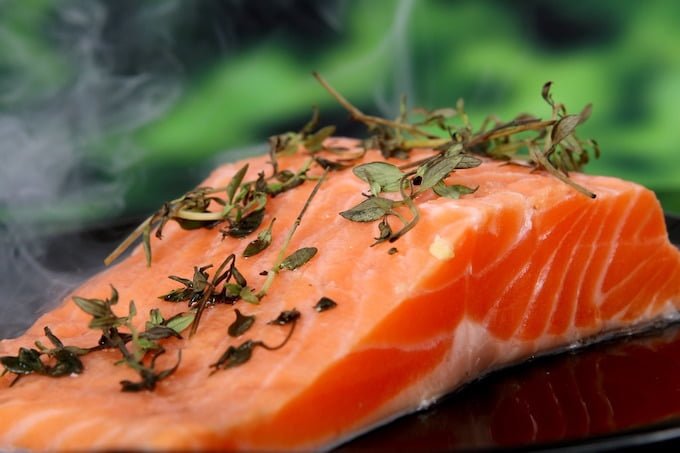 Omega Fatty Acids
A balance of omega-3 fatty acids and omega-6 fatty acids (essential fatty acids) is needed for the skin's natural oil barrier. Without adequate essential fatty acids the skin will produce more sebum oil, which leads to acne and clogged pores. Cold water fish (salmon, mackerel, etc.) contain high amounts of omega-3 fatty acids while omega-6 fatty acids are found in vegetable oils. Be sure you're selecting sustainable, wild-caught fish from a reputable company to get the optimal health benefits.
Alpha-Lipoic Acid
Alpha-lipoic acid is an antioxidant that's naturally produced in the body. It's a fierce free radical fighter that provides the skin with a lot of support. One of the major benefits of alpha-lipoic acid is that it's fat and water soluble, meaning it works throughout the body. Another unique property of alpha-lipoic acid is it helps regenerate other antioxidants.
Biotin
Biotin is found in vitamin B complex. It's a core component of hair, skin and nails, which is why it's commonly found in hair growth vitamins. Biotin is so critical a vitamin B complex deficiency can lead to hair loss. There are creams with vitamin B complex to hydrate the skin, but you can get it the natural way by eating eggs, oatmeal, bananas and rice.
Copper
You may think of pipes or electronics wiring when you hear the word copper, but this mineral works in tandem with other nutrients to build elastin in the skin. Copper, zinc and vitamin C work together to help keep skin firm. The mineral is found in sunflower seeds, barley, soybeans, and liver.
Collagen
Collagen is a vital protein in the body that supports connective tissues and the healthy movement of joints, as well as firm, radiant skin. Some of the best collagen supplements are sourced from either beef or fish. Adequate protein in the body helps you feel full longer and keep a clear mind. The added skin benefits are superb.
Regular exercise, eating whole foods, drinking plenty of filtered water, and getting great sleep are all amazing ways to maintain clear skin and balanced weight. As with life in general, a balanced approach is always best.
Ashley Andrews is an entrepreneur and blogger.She now lives in San Diego, CA and is happily self-employed. She enjoys writing about healthy living, personal growth, and entrepreneurship.
Latest posts by Ashley Andrews (see all)