Aaronica Cole has a B.A. in Psychology from Spelman College and an M.B.A. concentrating in Marketing. She's a mother of three, wife, and a native New Yorker. A full-time sustainable lifestyle blogger and entrepreneur, her passions include sewing, tending to her plants, and consulting with small businesses.
Prior to taking the first step toward entrepreneurship, she worked in Corporate America in various positions ranging from Human Resource Professional to Business Analyst. After one of her college friends offered the advice of "if you can hustle hard for people you don't like, imagine what you can do for yourself." And imagine she did. Aaronica strives to make a difference in the lives women and moms all around the world and this is one of the things she's very passionate about.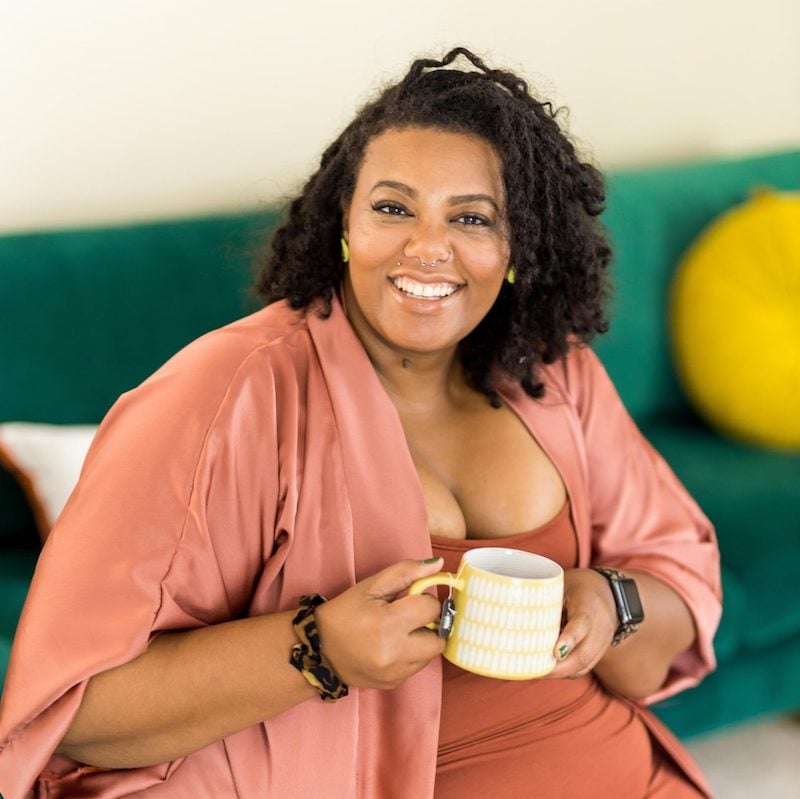 Her mission is to help and inspire women to follow their dreams, take better care of themselves, and raise a generation that's ready to save the Earth.
Aaronica astounds us with her energy and passion. When she's not writing for her blog to help families transition into sustainability, she's probably sewing! Her passion for designing and sewing for herself and her family led to partnerships with pattern companies that have been around forever like Simplicity and McCalls. She has also modeled for their patterns.
Reader Favorites by Aaronica
How to Start (and Stick with) a Gratitude Practice
Unpopular Opinion: I Am My Child's Friend
Green Child's Interview with Aaronica
Expertise
Aaronica's work has been featured on Huffington Post, CNN, The Kitchn, Today, The Tamron Hall Show, Working Mother, PopSugar, Voyage LA Magazine, Voyage ATL Magazine, and Black Moms Blog. She has spoken at dozens of events including ShiftCon, Blissdom, WOWSummit, and Megaphone.
A brilliant seamstress, Aaronica has designed and made clothing for decades. She has designed patterns for well known companies and has also modeled for Simplicity and McCalls.
Contact Aaronica
Reach Aaronica at her main website. Find sewing patterns, instructions, and inspiration at her project: The Needle and the Belle.
You can also follow her on these platforms:
LinkedIn
Aaronica Cole on Instagram
Aaronica Cole on Facebook
Needle and the Belle on Instagram