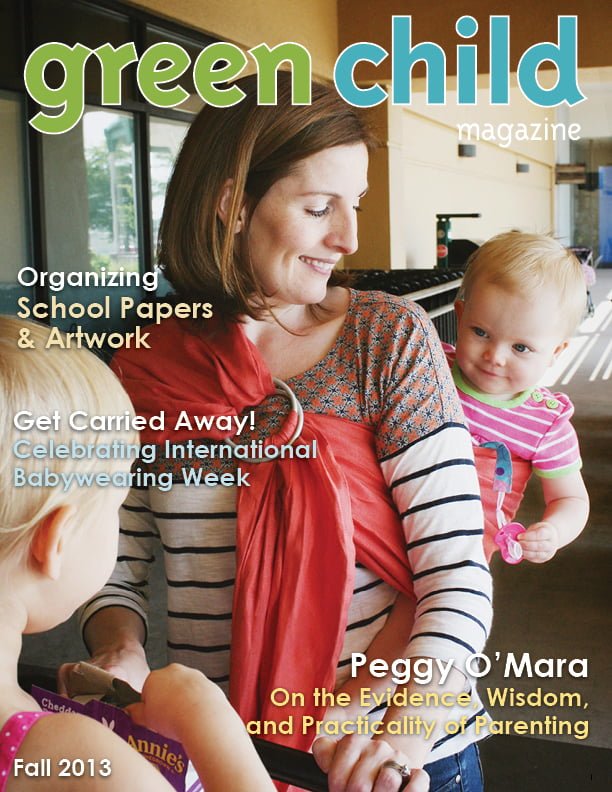 Filled with ways to enjoy this vibrant time of year – from winterizing your garden to making your own earth-themed Halloween costumes – the Fall issue of Green Child Magazine has your seasonal activities covered sustainably.
You'll find advice on organizing your child's school papers and artwork, Baby Safety month tips, and plenty of attachment parenting advice, including How to Raise a Resilient Child.
As you know, every fall, we celebrate International Babywearing Week. Those happy little faces you'll see in our Real-Life Babywearing feature? They were genuine the entire afternoon of our photo shoot… talk about further confirmation that babies who are worn are content! We think you'll also get a kick out of our light-hearted quiz on whether babywearing is right for you.
And one more fun surprise in this issue… you might just want to turn to page 56 now to read our inspiring interview with birth, breastfeeding, and natural parenting pioneer, Peggy O'Mara.